GL Recaps: The week of November 25, 2002 on Guiding Light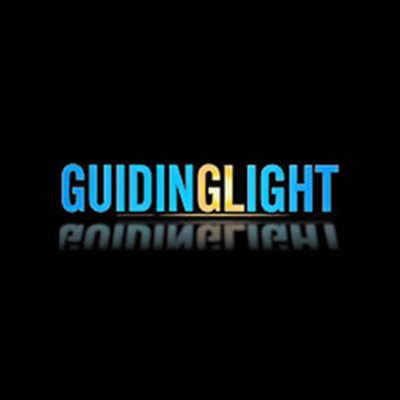 Share this story
Monday, NOVEMER 25, 2002
Michelle heard a noise in her house and thought it was Carmen. She started searching around for a gun prepared to take care of Carmen if she was in the house. Ed walked in and informed her that it was him that was making the noise. Michelle called Tony over and demanded he tell her where Danny is because Carmen is out to get Robby. Tony is forced to tell her Danny is dead and explains his plan to take down the Santos Family. She was angry that Danny didn't tell her of the plan but then gets very upset and almost faints. When Tony left Michelle, Marah was waiting for him and comforted him.

Cassie went to get Ed because Danny's fever went up and he was bleeding. Ed removed a fragment from Danny's shoulder and promised not to tell Michelle in order to keep everybody safe. He left and told Cassie he was going to bring back I.V. antibiotics. Ed went home and found Michelle visibly upset and Michelle flew into her Dad's arms saying, "Danny is dead."

Gus was feeling guilty about not telling Harley about Danny and tries to talk to her about it in a roundabout way. Harley assures him that if he's working on a top-secret case, he shouldn't tell her about it because it would jeopardize his safety and the outcome of the case.


Tuesday, November 26, 2002
Gus harasses Carmen with the news that Danny's body has been found. A traumatized Carmen admits nothing and Tony kicks Gus out to make Carmen believe he is on her side. She is skeptical of Tony but her neediness leads her to accept his support. Later, Tony tells Gus he wants to help bring down Carmen but Gus rejects his offer. Meanwhile, Gus goes to the Bauer's to "break" the news about finding Danny's body but Ed alerts him he's aware Danny's still alive. Gus reveals to Ed that he's had a John Doe temporarily identified as Danny, to up the ante against Carmen and get her to crack. Michelle is in a state of denial. When Rick, Mel and Ed are unable to get through to her, Rick calls Bill to help. Beth covers her disappointment when Bill leaves her to go to Michelle. In Bill's arms, Michelle finally breaks down, admitting she misses Danny. Carmen decides she needs to see Danny's body so she can have closure. A suspicious Alexandra tests Olivia's motives after she learns that Olivia convinced Phillip not to move out. Olivia covers her reaction to Alexandra's description of Phillip's feelings for her. Later, a determined Alexandra investigates the publication of Lorelei's diary.


Wednesday, November 27, 2002
Carmen demands to see Danny's body, leaving Gus and Danny little time to prepare. Carmen arrives at the morgue and Gus has no choice but to show her a body, but whose body is it? Michelle struggles with her grief over Danny while a helpless Ed watches her suffer, unable to tell her that Danny is alive. Later, Cassie feels guilty when she sees Michelle break down in Bill's arms. Reva and Josh give thanks for their family and their future together. Reva is guilt ridden over lying to Josh about hiding Danny in the pool house. Olivia tries to prove herself to the Spauldings by hosting Thanksgiving dinner. Meanwhile, Alexandra has big plans of her own for Olivia. After Olivia toasts her new family, Alexandra makes a little toast of her own. She reveals that Olivia was the person who had Lorelei's diary published.


Thursday, November 28, 2002
Due to the Thanksgiving holiday, Guiding Light did not air today. Programming will resume on Monday, December 2nd where Wednesday's show concluded.

On behalf of everyone at Soap Opera Central, I'd like to thank you for your continued loyalty in visiting the Soap Central over this past year. There's been a lot of work put into the site -- and still more going into it every day to make this the best soap opera web site on the net.

Dan J Kroll
Owner/Founder, Soap Opera Central


Friday, November 29, 2002
Due to the extended Thanksgiving holiday, Guiding Light did not air today. Programming will resume on Monday, December 2nd where Wednesday's show concluded.

On behalf of everyone at Soap Opera Central, I'd like to thank you for your continued loyalty in visiting the Soap Central over this past year. There's been a lot of work put into the site -- and still more going into it every day to make this the best soap opera web site on the net.

Dan J Kroll
Owner/Founder, Soap Opera Central