GL Recaps: Daily Recaps | 2008 on Guiding Light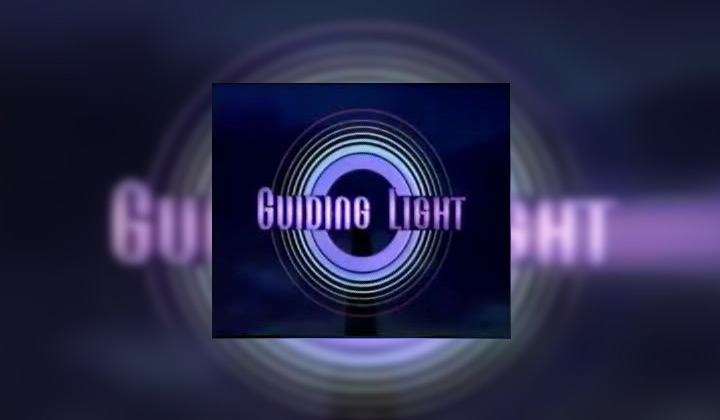 Share this story
Monday, August 3, 1998
Teri (the new detective) pushes Blake to recount the events that took place the night that Ross shot her. She says that she remembers, but we see her envisioning replays of Ben telling her how he loves her. Blake realizes that Ben did not rape her, but must make a decision on how she will handle this. She decides to tell Teri that Ben raped her, but she is unable to give specifics when asked. Blake then immediately asks when Ross will get out of jail. Teri later tells Frank that she has an uneasy feeling about this, since Blake may "do anything" to keep her husband out of jail. When everyone leaves, Blake cries to herself, and asks aloud why this had to happen, and what she has done. Ross hears her say this, because he had been released from jail and brought over to the hospital, and asks her what indeed she had done.
Ben rushes over to Holly's work, when he hears Blake say that he raped her. He grabs Holly and demands to know what gives her the right to ruin her daughter's life just because she is capable of loving two men, and Holly herself can't even keep one man.
Clone Reva decides that she has the way out of this cloning mess, once and for all. She downs the entire bottle of aging formula. At that time, Real Reva and Josh tell her that they have arranged for her to be flown to Italy where she can live in an isolated village, but have access to a rich bank account, and live life to the fullest. But, it is too late, as Clone Reva has already chosen her demise. When Josh and Reva tell Clone Reva that it is time to go, she says her goodbyes to Marah and Shane, and asks if she may see Cross Creek one last time, since this is where she had her best memories.
Alan calls a press conference with all the local reporters at Josh and Reva's house, and announces that they will be able to meet the first human clone. He comes to find "Dolly," and the reporters start asking her a few questions about being a clone. After this goes on for a while, "Dolly" takes off her wig to reveal, not a clone, but Real Reva. She tells everyone that this has been a bog joke on Alan, and the woman who he thought to be a clone was nobody other than her cousin. Vanessa later tries to alleviate the disaster of the press conference by saying that Alan has been emotionally disturbed by the Spaulding Lab bombing and the death of one of the researchers.
In the meantime, Josh takes Clone Reva to Cross Creek. It is somewhat cold, so Clone Reva has a scarf and glasses on. Josh excuses himself to get some firewood, while she looks around at all the memories of Josh and Real Reva. She takes her glasses off, and it is apparent that she has already started to age.
Blake lies in bed feeling guilty about Ben when Ross walks in. He says he talked with the detectives who told him Blake told them everything, and that she wasn't raped, but even though she says "yes," he tells her she was raped and has nothing to feel sorry for.
Ben meets with the detective to tell her his side of the story, at his request. He begins to fill her in on all the sordid details.
Alan Spaulding is pursued by reporters into the country club. He tells them to get lost. He then confronts Vanessa and asks her what she told the press.
Maura and Reva find a box with a wedding veil in it with a note from Dolly to Maura. The note tells Maura she was planning on wearing the veil when she was married, and now hopes Maura will wear it on her wedding day and remember Dolly. Maura says it sounds like Dolly plans on leaving and never coming back.
Meanwhile, at Cross Creek, Dolly is looking in the mirror and comments out loud that the formula seems to be working becaue she is aging rapidly. Josh comes in and tells her she'll be safe from Alan there. Dolly has sunglasses, a wig, and a scarf on, as well as her coat, so Josh can't see how old she looks. She asks Josh not to come close to her, and tells him she is thinking about when he first brought her to Cross Creek, and how they made love. She tells him she'll have that memory until the day she dies, which he doesn't realize will be sooner, rather than later. She tells him she's tired and says goodnight.
Vanessa tells an angry Alan that she has deflected the story away from the silly cloning business to the real story, the untimely death of a brilliant physician and a wonderful man. She tells Alan he should be thanking her for saving him from the press, but he insists Reva's clone is out there, and when he finds her no one will be laughing.
Dolly looks at herself in the mirror and removes her disguise. Her hair is all white, and her face looks old. Josh knocks on the door and asks if they can talk first thing in the morning, as he is worried about her. She says she's fine, but agrees that they can talk first thing. Josh says he understands that she is apprehensive about leaving everyone she knows and going to a new place-which is Italy, as far as he knows... and Heaven, as far as she knows-but that everything will work out fine. She says she's not afraid, and heard that it is pretty and peaceful where she's going. He insists she'll love Italy and it will be a new adventure for her. He asks her to come out of her room, but she asks him to go back home to Reva, Maura, and Shane. He refuses and says he won't relax until he sees her safely aboard the airplane. She insists she is fine and just needs some time to "prepare" herself before she goes away-literally! She tells Josh she doesn't want him to see her all puffy-eyed from crying, and prefers that he remember her the way she looked the night he took her to the country club for dinner and she wore Reva's red dress. He tells her she looked beautiful and is beautiful, which she's very happy to hear. He asks her to open the door, but she asks him if he ever really loved her for herself.
Meanwhile, Ben tells the detective his night with Blake was romantic and passionate. At the same time, he flirts with her. She flirts back and reviews her checkered past with him. Beth walks up, and after introducing her, he asks her to wait for him at the bar while he finishes up. The detective questions him about Beth, but he says they are just friends. She suggests that he went after Blake to destroy his brother whom he hated, and he says that while he did think of doing that at one time, that isn't what ended up happening. She asks him why a woman who took out a restraining order against him would later consent to having sex with him, but he says it was because she couldn't stay away from him, and broke the restraining order again and again-and even served him with it herself! He said she was never afraid of him, but of herself and her inability to stay away from him.
Ross continues to tell Blake she was a rape victim. Blake says she should have never let Ben in and Ross says, "you tried to get away from him, but he forced himself on you." She continues to say no, but he persists in not hearing her. He says he's to blame because he knew what kind of a man his brother was and should have protected her from him. He reminds her that he was the one who shot her, and as he replays the scene in his head over and over...he begins to recount the incident for her (to her dismay). She says he warned her about Ben but she didn't listen, so it's her fault! Ross begs her forgiveness.
Beth goes over to speak with Matt, and he ends up offering to build Lizzie a child-size penthouse apartment!
Vanessa accuses Alan of trying to get back at Josh for Reva and for Annie. He still insists the clone thing is real, and she says it doesn't matter anymore because Michael is dead and his lab destroyed. She adds that Spaulding stock will continue to go down as long as he insists on spreading around this crazy story, and Dolly is probably just Reva's cousin that happens to look a lot like her. Besides, even if the clone thing were true, he couldn't prove it.
Meanwhile, Dolly tells a surprised Josh that she just wants to know if he ever really loved her because in a couple of days they'll never see each other again, but that's okay, because that's the way it has to be. She says it's the only way he, Reva, and the kids will ever be free to live their lives again, without having to worry about her and wonder where she is and how she's doing. She tells him she's not angry and doesn't blame him for how things turned out. He mentioned what a disaster everything was, but she says no, he taught her how to laugh, cry, and love. She insists it wasn't hard to love him, and she'll die still loving him. He insists she'll have another man someday, but she says there will never be another man for her but him. Even though their time was short, she learned everything from him about being human; if you have a conscience and a soul, you're one step ahead of the game. Now she has both, thanks to him. Josh asks Dolly if she remembers the day in the fountain, and how she had wanted him to really look at her as an individual with her own thoughts and feelings. He said she really showed him that day that she was not Reva and never could be, and was herself, beautiful, and loveable, and yes, he did love her. He tells Dolly she will always have a special place in his heart and he'll miss her very much. Dolly is overcome, but still on the other side of the door. She thanks Josh and tells him it would have been too hard to leave if she didn't have his love to hang on to.
Ben tells the detective she must know what it feels like to lose control because of her feelings for a man; she replies that either Blake was very weak or he is very strong. He says neither was true; their feelings were equally as strong. She asks Ben if they ever had sexual intercourse before the night of the shooting. He says no, but continues to insist it was not forced. She asks him why her clothes were torn and the furniture thrown around, but he smiles and asks her if she ever wanted someone so much that she didn't care about that stuff. He says it was intensely passionate. He says that Blake's needs far surpass the ability of her husband to fulfill them (the understatement of the year!), and that normally she would never yield to temptation like this. The detective asks if he is saying he gave her permission to act, and he replies, "Well, yes, I told her that I loved her... I made love with her."
Blake tells Ross he's the last person that should beg her forgiveness. It was an accident, and yes, she forgives him for shooting her. He is sickeningly grateful. She tells him she loves him and they have been through so much, but this is the hardest thing they have ever faced. They tell each other they'll get through it togetherThen Blake's doctor comes in and examines her, but she continues to feel nothing in her legs. He tells her not to worry, then leaves, but Ross follows him out. The doctor tells Ross he and the other physicians can find no physical reason for her paralysis, and suggests it may be psychological. Ross gets this look like he knows it's because of the "rape" and her groundless guilt.(
Matt confronts Vanessa about working full-time and she admits it. She says she was planning on telling him about it during dinner. He tells her he's thought about it a lot, and although he doesn't like it and would prefer she stay home with their daughter, he realizes she loves her work and is good at it, so he can either accept it or not, but since he loves her, he will accept it. The detective tells Ben he's as slick as they come, and is either telling the truth, or he's the best liar she's ever run across. He tells her to wait until she gets to know him better, but she says "maybe later." Some police officers step up and put handcuffs on him and read him his rights. She tells him she had already had a warrant out for his arrest before she came to meet him, and although everything he told her thus far is confidential, now whatever he says can be used against him in a court of law.
Dolly writes her goodbye letter to Josh and Reva. She asks them to please not be mad because of what she's done, and says that she's giving them their life back. She says they should be happy that she had as long as she did, and that she was loved. She puts the note next to the phone, takes the phone off the hook, and lies down to wait. Meanwhile, Reva finds an empty bottle in the trash and knows Dolly took something. She tries to call her, but the operator tells her that the phone is off the hook and there is nothing they can do. She hangs up and says, "Okay Dolly, what did you do?"