It's been a little over a month since the soap world was rocked by the announcement that, after 57 years, CBS would no longer be airing Guiding Light as part of its daytime television lineup. Perhaps of more importance, however, is that the show is just four months away from airing its final episode and there is still no word on whether or not another network wants to air television's longest-running scripted program.
There have been numerous reports that TeleNext Media, the production arm of Procter & Gamble, the company in charge of producing Guiding Light, is in talks with various cable networks about airing the show. While soap fans had suspected that the most logical home for Guiding Light would be the all-things-soap Disney-owned SOAPnet, sources close to the negotiations process say that SOAPnet was never approached about possibly picking up Guiding Light. Another source tells Soap Central that TeleNext knew in advance that moving Guiding Light to SOAPnet would not be feasible based upon earlier conversations about having same-day repeats of As the World Turns and Guiding Light air on the cable network.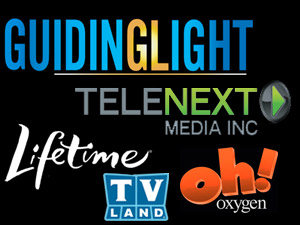 Skeptical fans have wondered if TeleNext is really shopping the show around -- or if the company is offering little more than lip service to appease fans of the show.
"We continue to explore all our options to find a new home for Guiding Light," insists Brian T. Cahill, Senior Vice President and Managing Director, TeleNext Media, Inc. "At this point, we are not able to comment or speculate about any potential partnerships. Our conversations are ongoing and, in the interest of keeping them moving forward, we cannot offer any additional perspective. We will certainly communicate broadly if and when a decision is made about the future of the show. We thank all our loyal fans for their continued outpouring of support."
At a fan event last month, Guiding Light star Robert Newman (Joshua Lewis) bolstered Cahill's claims when he confirmed that talks are taking place.
"Procter and Gamble is very much working toward the show going elsewhere, finding another form," the Emmy-nominated Newman said. "It might be something on cable, I think there is a possibility with Lifetime, TV Land -- so it may continue on. We will see."
The network most often mentioned as Guiding Light's savior is Lifetime, the female-friendly channel known to most television viewers for their made-for-television movies and Golden Girls reruns. Recently, however, Lifetime has aggressively moved into producing original primetime content. It also recently won the right to broadcast the hit reality program, Project Runway.
In recent days, another network has been added to the mix. Oxygen, often dubbed as a younger, hipper woman-friendly network that is backed by Oprah Winfrey, is said to have expressed an interest in airing Guiding Light.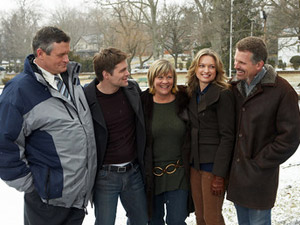 Skeptical fans have wondered if TeleNext is really shopping the show around -- or if the company is offering little more than lip service to "Guiding Light will more than likely find a new home," Daytime Confidential blogger Melodie Aikels reports. "[Co-head writer] Jill Lorie Hurst has been asked to write and map out stories for a complete first year on a new network. There was also a lease drawn up for studio space."
Guiding Light also renewed a licensing agreement with Peapack, New Jersey, the location for the show's on-location shoots.
Fans, meanwhile, are taking no chances. In addition to flooding CBS and Lifetime with emails and letters expressing their support for the long-running soap opera, fans have organized a rally in New York City for later this month.
On May 22, fans will protest CBS's decision to cancel Guiding Light during a live taping of the Early Show. The group will gather at 7:30am at the GM Building, located at 5th Avenue and 59th Street. After the conclusion of the Early Show, the protest heads to Lifetime's headquarters at 309 West 49th Street.
"We are very aware of the rally," a spokesperson for Guiding Light tells Soap Central. "We continue to be amazed by their outpouring of support."