With Cosgrove leaving GL, what should the show do with the character of Bill Lewis?


I don't think Cosgrove will be gone for long; he'll be back.
34%
Bill is a valuable character and should be recast.
33%
Let Cosgrove make occasional appearance when needed.
25%
There's no real story for the character, so write him out.
6%
It doesn't matter to me what happens to Bill Lewis.
2%
Other
0%
Poll Posted: August 22nd, 2005
As previously announced by Soap Central,
Daniel Cosgrove
(
Bill Lewis
) will wrap up his Guiding Light this summer. The decision to leave the show was that of the actor.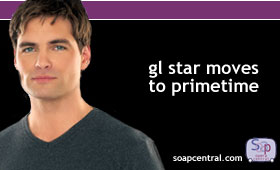 Cosgrove has landed a role in the mid-season series,
In Justice
. As the name implies, the series is a drama focusing on the legal profession. The series will pull its story content from real life events, with each story involving a defendant that has been wrongly accused of a crime. On the ABC series, Cosgrove will play the role of Jon, alongside co-stars Jason O'Mara, Kyle MacLachlan, Constance Zimmer and Marisol Nichols.
Prior to joining the cast of Guiding Light, Cosgrove appeared on
All My Children
. This isn't the first time that Cosgrove has left daytime television. In 1998, the actor ended his AMC role prematurely to take on a role on the primetime soap Beverly Hills, 90210.
Cosgrove will tape his final scenes for Guiding Light in late August. Those scenes are expected to air near the end of September. Cosgrove makes his final appearance on October 18th. A spokesperson states that Guiding Light will not recast the role at this time.
A premiere date for
In Justice
has not yet been announced.