GL Taps ATWT Scribe As New Head Writer
By
Dan J Kroll

Posted Tuesday, September 10, 2002 9:09:11 PM
Share this story
Effective immediately, Carolyn Culliton will assume co-head writing duties of Guiding Light with current scribe Millie Taggart. The change comes as Guiding Light experiences its lowest ratings in recent memory.

Current head writer Lloyd "Lucky" Gold will remain with the show as an associate writer. Gold was named head writer of Guiding Light in May 2001.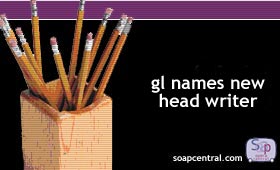 Culliton brings with her an extensive - and award-winning - background in daytime drama. Until her promotion to head writer at Guiding Light, Culliton served as a co-head writer under Hogan Sheffer at As The World Turns. The writing team of As The World Turns won the Daytime Emmy for Outstanding Writing Team in 2001 and 2002. From 1994 to 1995, Culliton served as co-head writer of Another World. Prior to that, she also served as breakdown or scriptwriter for All My Children, The City, Guiding Light and Texas.

Culliton also has experience in creating daytime drama. Culliton and husband Richard, currently the head writer of All My Children, were both responsible for creating the ABC soap opera Port Charles.

"I have had the pleasure of working with Carolyn Culliton when she began her career in daytime on Another World," said Executive Producer of Paul Rauch. "She's a tremendous talent whose strong sense of storytelling and awareness of character will complement the talents and Millee and the Guiding Light creative team." He added, "I would like to thank Lucky Gold for the creativity and enthusiasm he has brought to the show during the past year and I look forward to his continuing contributions to Guiding Light."