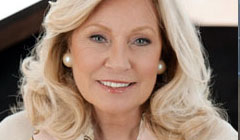 You go, Lillian!
For the Week of December 18, 2006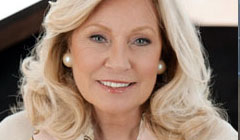 Share this story
I love when GL gives me a little gem of a scene that I can sink my teeth into. When storylines are dragging on and no one is happy - it's hard to find good things to talk about. Enter Nurse Lillian Raines - the only woman in Springfield who has never fallen under the spell of Alan Spaulding!

The scene where Lillian scolds Alan (which is a hoot) and threatens to hold his misdeeds over his head is priceless! I really wish GL would use Tina Sloan more - she's a gem! Now if only GL will take this little scene and run with it - I would love to see what Lil has gleaned from living in the Spaulding Mansion all of this time. And if she and Alex were to team up, Big Al had better watch out!

With the holidays fast approaching, I fear that Christmas will end up much like Thanksgiving - with all of the families squabbling. How is it that every family in Springfield is in an uproar just 10 days before Christmas? The spoilers give me some hope, but I hope that the writers can resolve some of these issues and write some happy holiday scenes for fans to enjoy!

Baby Sydney will certainly be front and center at the Cooper household - until she is totally forgotten about in a few months. Then in a few years, she'll be hanging out with Sarah Randall at the mall, going out on dates and planning where to attend college! At least GL is bringing back Susan (Daisy) next year - let's hope she hasn't aged too much. Brittany Snow, who originated the role, is only 20, so hopefully they won't make another large jump in age with the character. Can't wait to see how "big sister" feels about no longer being the only girl in the family!!

For those who have asked for final air dates for Tom Pelphrey (Jonathan) and Stephanie Gatschet (Tammy), they have not yet been made available by GL. You can be sure that soapcentral.com will post them as soon as the info out. In the meantime, it looks like these two are heating things up again - which will delight Alan, no doubt!

Until then…
Keep the Light Shining and Have a Great Week!
Kimberly



Two Scoops is an opinion column. The views expressed are not designed to be indicative of the opinions of soapcentral.com or its advertisers. The Two Scoops section allows our Scoop staff to discuss what might happen, what has happened, and to take a look at the logistics of it all. They stand by their opinions and do not expect others to share the same view point.
SOAPULARITY: WHAT'S TRENDING