Share this story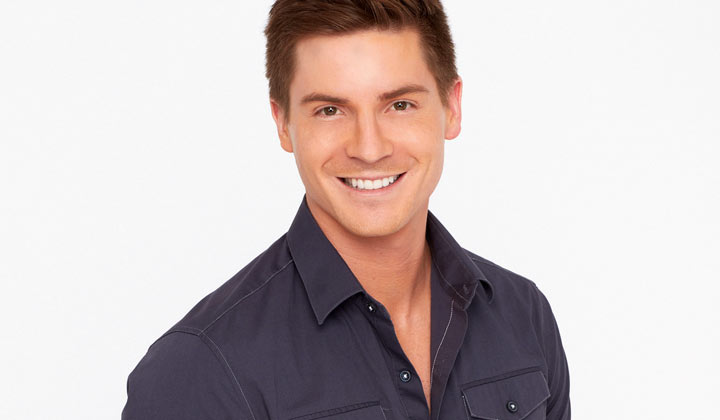 Dillon Quartermaine
Kevin and Michael Jacobson
1992
Jacob Smith
1996
P.J. Aliseo
November 1996 to March 1997 [on
The City
]
Robert Palmer Watkins
Originally born on-screen on May 27, 1992
Birth date later changed to 1988
Graduated from high school on June 9, 2005 Film maker
Formerly attended Port Charles University
Formerly employed at L&B Records
Employed at L&B Records
Formerly Sage Alcazar's bodyguard
Used to do office work at ELQ [fired by A.J.]
Performed smalltime jobs for Lorenzo Alcazar 66 Harbor View Road, Port Charles, New York (Quartermaine Mansion)
Formerly Japan (revealed Apr 15, 2014)
Formerly 66 Harbor View Road, Port Charles, New York (Quartermaine Mansion)
Formerly above Kelly's with Georgie
Formerly PCU dorms
Formerly Aboard The Haunted Star, a yacht (Room C3) Single
Georgie Jones
(2006) Paul Hornsby (father)
Tracy Quartermaine
(mother)
Edward Quartermaine
(maternal grandfather; deceased)
Lila Morgan
(maternal grandmothe; deceasedr)
George Quartermaine (maternal great-grandfather; deceased)
Ida Zemlock (maternal great-grandmother; deceased)
Susan Hornsby (half-sister)
Edward "Ned" Ashton
(half-brother)
Alan Quartermaine Sr.
(uncle; deceased)
Bradley Ward (half-uncle; deceased)
Jimmy Lee Holt
(half-uncle)
Brook Lynn Ashton
(half-niece)
Justus Ward
(half-cousin; deceased)
Alan "A.J." Quartermaine Jr.
(cousin; deceased)
Jason Morgan
(cousin; presumed deceased)
Emily Bowen Quartermaine
(cousin; via adoption; deceased)
Skye Chandler Quartermaine
(cousin; via adoption)
Herbert Quartermaine (maternal great-uncle)
Michael Corinthos
(maternal first cousin)
Alexandria Quartermaine (maternal first cousin once removed)
Quentin Quartermaine (maternal first cousin once removed)
Celia Quartermaine (maternal first cousin twice removed)
Jacob Martin Spencer (maternal first cousin once removed
Daniel Edward Morgan
(maternal first cousin once removed) Unnamed child (2006; abortion; with Lulu)
Georgie Jones
(dating)
Faith Rosco
(kissed)
Sage Alcazar
(lovers; deceased)
Lulu Spencer
(adulterous)
Forged a note to get Georgie out of school to go watch movies [May 2003]
Obtained a fake ID for Maxie to go clubbing [May 2003]
Arrested for stealing A.J.'s car to go for a joyride to mow down parking meters [June 2003]
Stole a motorcycle for a joyride [Jun 2003]
Pick-pocketed Lorenzo Alcazar [Jul 2003]
Arrested for stealing Kyle's motorcycle to run away with Georgie [Jul 2003]
Hired by Lorenzo to do smalltime illegal jobs for him [Aug 2003]
Attended Stefan Cassadine's funeral disguised as a woman, so that everyone there would believe that the woman was Luke when "she" was actually Dillon [Oct 16, 2003]
Attended an illegal auction; was present while Luke was auctioning off the Dead-Man's Hand [Oct 31, 2003]
Arrested for assaulting Latin musician Antonio Juarez [Dec 8, 2003]
Accused of making a false report to the police about finding a dead body; not guilty [Apr 2004]
Helped Skye keep Tracy 'hostage' at the Haunted Star [Apr 28, 2005]
Took Georgie Jones, a minor, across state lines [May 18, 2005]
Accused of being the Campus Stalker; not guilty [Sep 2005]
Shot in the arm by Officer Lucky Spencer [Nov 12, 2003]
Slight injuries after driving Ned's car into a ditch [Jan 14, 2004]
Fell ill during the encephalitis plague that hit Port Charles [Feb 3, 2006]
Dillon's parents are Tracy Quartermaine and Paul Hornsby. He was born in Port Charles in 1992 but spent most of his life moving around the globe with his mother Tracy, the black sheep of the Quartermaine family. Dillon and his mother spent about 6 months living in a loft apartment in New York City. Dillon was mischievous even as a boy, as his snooping near the fuses caused the entire building to be plunged into darkness on Thanksgiving Day, 1996. After spending most of his life traveling in Europe with his mother, he came back to Port Charles when Tracy dropped him off to stay with the Quartermaines while she continued to travel. His first week was an interesting one when Georgie Jones kissed him in the middle of Kelly's to make her sister Maxie think she had a boyfriend. After the initial awkwardness of the situation, Georgie and Dillon soon fell in love. She discovered his love for movies and couldn't resist his quirky sense of humor.
Mac never liked the idea of Georgie being with Dillon, he did everything to keep them apart. Dillon continued to get himself into trouble, so Edward threatened to send him away to Military school. Dillon and Georgie decide to try to run away together. But Maxie was forced to tell Mac where they were and he busted them again.
Lorenzo Alcazar offered to pay Dillon to do some errands for him. He even was seduced by Faith in her attempt to steal money that he was transporting for Alcazar. When Alcazar's niece Sage came into town, he hired Dillon to be her babysitter. Dillon was forced to take Sage out of the country for her safety where Sage ended up getting Dillon thrown in prison.
Georgie teamed up with Dillon's mother Tracy to stop Dillon from working for Alcazar. Tracy agreed to force Dillon to quit his job if Georgie broke up with Dillon. Of course Georgie was devastated, but happy that Dillon was safe. A heartbroken Dillon expressed his sadness by losing his virginity to Sage. Georgie walked in on them and they broke up for good.
To make Dillon jealous, Georgie created a fake boyfriend and pretended she was in love with another guy. Dillon was upset but he continued to see Sage. Dillon, Sage, Georgie, and her fake boyfriend, Tom all got caught in the Port Charles Hotel fire where Georgie told Dillon the truth about her lies. They decided they still loved each other and they got back together.
Ned asked Dillon to work at L&B and assigned him to direct a video with an up and coming young talent named Ashley B. Dillon of course had his own ideas about what he wanted the video to look like, but Ashley insisted on putting her two cents in. Georgie did a good job of acting as the mediator.
While working at L&B, Dillon began to hear a mysterious young woman singing with a beautiful voice. He told Georgie about the voice and they decided they wanted to use this girl to prove to Ned that Dillon had the ability to find talented people for the company. When they confronted Lynn, they found out she had run away from her overbearing stage mother and had no desire to capitalize on her talent.
When Lynn's mother sent a private detective to find her daughter and bring her home, Dillon ended up escaping from him with Lynn. While hiding out with her, he found out she was actually his niece, Brooke Lynn. Dillon encouraged Brooke to come out of hiding and reconcile with her parents. Soon after, Dillon and Georgie encouraged Brooke to pursue her talents at L&B. Sage was also determined to have a recording career, and Georgie was upset to see her working closely with Dillon.
During a black out in the Quartermaine mansion, Georgie confronted Sage for going after Dillon and locked her in an abandoned Quartermaine freezer. Sage turned up dead, and Georgie was the number one suspect. Luckily, it soon came out that resident maniac Mary Bishop was actually responsible for Sage's murder, and Georgie was no longer a scrutinized for the crime. While Dillon and Georgie were both disturbed by Sage's death, they were able to move on with their relationship.
After Michael Corinthos was kidnapped and presumed dead, both Georgie and Dillon were devastated. The event was another that made them realize that life is all too unpredictable, and they decided to finally consummate their relationship. Georgie and Dillon made love, and Georgie was thrilled to lose her virginity to the love of her life. Once Georgie realized that Dillon would be leaving for film school after graduation, she quickly became insecure that she'd lose him forever. Dillon also did not want to be far away from Georgie, and decided to attend school at Port Charles University instead.
The unthinkable happened when Georgie suffered a near fatal fall, and doctors explained that she could provide her sister Maxie, who had also been hospitalized, with a new heart. Dillon was terrified at the thought of losing Georgie, and was ecstatic when both she and her sister recovered.
Georgie and Dillon soon helped Maxie cover up her involvement with undercover cop Jesse Beaudry, who was apparently framed for a crime he did not commit. Dillon had especially been there to console Georgie's parents who were extremely worried about Maxie's disappearance. Maxie returned safely and both she and Dillon prepared to start college in the fall.
Jesse warned Maxie to stay away from the Pizza Shack one night where he had a sting going down. That night, Maxie drank from a drugged drink and passed out. While Jesse tended to Maxie and questioned the kids, Brook Lynn stumbled back after having disappeared. Brook Lynn was taken to GH where it was determined she was drugged, but fortunately there were no signs of sexual assault. The person responsible for drugging Brook Lynn ended up sending her nude pictures of her that he'd taken. Soon after, Maxie received a call from the stalker who whispered that she owed him. Jesse investigated the case, and soon Dillon became the #1 suspect. Georgie stood by Dillon throughout, while some of his friends wondered if Dillon was in fact the person that had been drugging them.
Eventually Brook Lynn found nude pictures of herself in Diego's camera case and realized that he was the campus stalker. Diego secretly slipped a roofie into Brook Lynn's soda and took her to the Quartermaines' cellar, where he revealed how he had been exacting revenge for Sage's unhappy life and untimely death.
When Lorenzo walked in on a tense encounter between his son and Brook, Diego confessed to being the campus stalker but tried to justify his actions to his appalled father. Lorenzo ordered Diego to turn himself in to the police. After being arrested, Diego managed to escape custody and Dillon was terrified when he took Georgie hostage. In the end though, Georgie convinced Diego to turn himself back into the police. Dillon, Maxie, Jesse and Brook Lynn decided to testify in court against Diego, but Georgie stubbornly continued to stand by him.
At one point in their relationship, Dillon believed that Georgie's adoptive cousin Lucas was hitting on her. In order to ease Dillon's concerns, Lucas admitted to him that he was gay. Dillon and Georgie helped Lucas come to terms with his sexuality, and encouraged him to protect himself after he fell victim to a gay basher.
Soon after, a virus came to Port Charles and Dillon succumbed to the illness. While on his deathbed, Dillon and Georgie decided to get married. Their parents reluctantly agreed, and the young couple was married in the midst of the hospital quarantine. Things didn't look good for Dillon, but his love for Georgie lead to his miraculous recovery
After they were married, Tracy cut off all family money for Dillon and the two were forced to move into Kelly's and work at the diner to make ends meet. Soon after, Diego was released from prison after he snitched on a fellow inmate's murder plot. Unbeknownst to Diego the inmate had ties to town thug, Manny Ruiz, and Manny made it his mission to get back at him. Diego did his best to steer clear of Manny's thugs, and Georgie remained a source of support. Unbeknownst to Dillon, Georgie and Diego had even maintained a correspondence while he was in prison.
Tensions were high between the threesome, especially after Jesse Beaudry, Maxie's boyfriend was killed by a bullet meant for Diego. Diego also moved in next door to Dillon and Georgie, making Dillon all the more determined to keep him away from Georgie. Lulu Spencer got on to the fact that Georgie and Diego kept in touch while he was in prison. Lulu got Diego to help her: they'd break Georgie and Dillon up, and then comfort the heartbroken couple. Soon after, Lulu lied to Dillon about seeing Diego and Georgie having sex in the boathouse. Already jealous, Dillon quickly believed Lulu and took her side when Georgie stated that Lulu was lying. Dillon soon made love with Lulu in the boathouse, and the two formed a semi-relationship...while Dillon was still married to Georgie. Meanwhile, Georgie was devastated, but found comfort in her old friend, Diego. While everything seemed to be working out, the truth was nothing was working out.
Dillon and Georgie were still in love, but both were too hurt and angry to admit it. Which meant that: Dillon went on sleeping with Lulu, and Georgie went on dating Diego. Finally, Dillon overheard Lulu confessing how she had lied to Tracy. Hurt and regretful, Dillon went in search of Georgie and begged her to take him back. Georgie was unsure, but she finally agreed that they should slowly try again. The two divorced, but began dating again just as Lulu found out she was carrying Dillon's child. Dillon was happy, but Lulu was not. Lulu chose to abort the baby, causing Dillon a lot of pain. Dillon changed dramatically, becoming 'the perfect Q' much to Georgie and Lulu's dismay. Dillon and Georgie were still in love, but both were too hurt and angry to admit it. Which meant that: Dillon went on sleeping with Lulu, and Georgie went on dating Diego. Finally, Dillon overheard Lulu confessing how she had lied to Tracy. Hurt and regretful, Dillon went in search of Georgie and begged her to take him back. Georgie was unsure, but she finally agreed that they should slowly try again. The two divorced, but began dating again just as Lulu found out she was carrying Dillon's child. Dillon was happy, but Lulu was not. Lulu chose to abort the baby, causing Dillon a lot of pain. Dillon changed dramatically, becoming 'the perfect Q' much to Georgie and Lulu's dismay. Dillon's change did not last long however when after many disagreements between Edward and himself about business dealings he decides to return back to his first love, movies.
Dillon and Lulu reconciled their friendship and Lulu shared the secret that her mother, Laura Spencer, had told her that she didn't think she killed Ric Webber before slipping back into her catatonic state. With the help of Damian Spinelli and Dillon's knowledge of mystery movie plots, they came across the evidence needed to clear Laura's name and prove that Scott Baldwin was behind the crime but were never able to share the information. Lulu felt it would cause her father, Luke, extreme guilt since he told Laura that she committed the murder and he would attempt to kill Scott, sending him to jail.
Dillon finally admitted his feelings for Lulu but found himself up against some competition for her affection. Spinelli and Milo Giambetti (one of Sonny Corinthos' bodyguards) also had intentions of wooing Lulu. Ned showed up in Port Charles and told Dillon that he had landed him a dream job of being a director's assistant to his favorite director. Dillon, though excited at the prospect, was hesitant to take the position because of his loyalty to his mother and affection toward Lulu. Lulu tells Dillon she is seeing someone else (Logan Hayes) and didn't want to tell him for fear of hurting him. Dillon stormed off and declared he was leaving Port Charles to pursue his dream. With a final farewell from his family and blessing from his mother, Dillon left Port Charles.
Over the next several years, Dillion pursued his film making dream but was summoned home by Ned. Dillion was asked to keep an eye on his mother Tracy in Ned's absence. Tracy had experienced a tumultuous love affair with Luke and Dillion was glad to be in his mother's corner when Luke broke her heart once again.