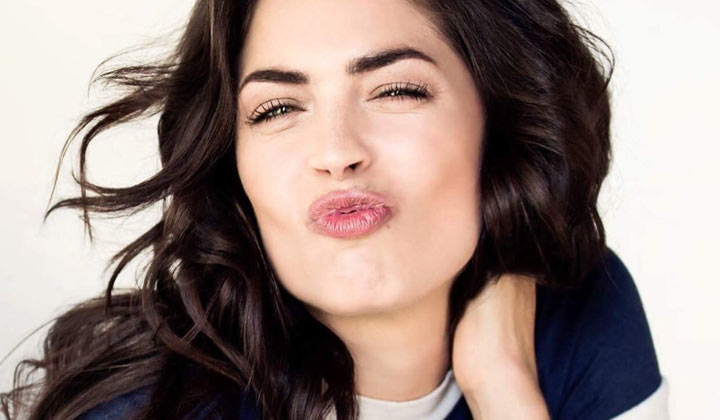 Britt Westbourne
Physician at General Hospital Unknown residence in Port Charles Single/Never been married (Assumed) Unknown Dr. Lisa Obrecht (mother)
Cesar Faison
(father) Currently expecting a child with Patrick Drake
Patrick Drake
(lovers)
Blackmailed Maxie Jones into sabotaging the career of nursing student Sabrina Santiago [Feb 2013]
Stole a copy of the answer key to the nursing exam and made it look like Sabrina Santiago had cheated on the nursing exam [Mar 2013]
Slipped in the hospital parking lot and needed crutches [Mar 2013]
Doctor Britt Westbourne was first introduced in the fall of 2012 when she asked her colleague, Doctor Patrick Drake, out on a date. Patrick initially declined and explained that his wife had recently passed away and he had a young daughter at home. Britt persisted and suggested that a nursing student, Sabrina Santiago, could watch Patrick's daughter Emma while he enjoyed a night out. Patrick agreed, but their date was cut short when Sabrina called and informed Patrick that Emma was very unhappy and wanted him to come home.
Although Patrick was hesitant to move on, he and Britt began dating. Britt was ready for their relationship to become intimate and she made her interests clear to Patrick. He resisted her advances and admitted that he was still grieving. Britt was frustrated with Patrick's grieving process and with the friendship he was developing with Sabrina. Britt knew that Sabrina had a crush on Patrick and she enjoyed assigning extra work to her. However, Britt became concerned over the growing closeness between Patrick and Sabrina after they spent New Year's Eve together.
In time, Britt was able to seduce Patrick and she convinced him that she needed to spend time with him and Emma. She also convinced Sabrina not to baby sit Emma any more by claiming that Patrick knew she had a crush on him. However, Emma had bonded with Sabrina and showed no interest in getting to know Britt. When Patrick took both Britt and Emma out together, Emma ran away from Britt. She was found by Sabrina, who claimed that Emma had ran away because Britt had said that she did not like Emma. Britt claimed that Sabrina had put ideas in Emma's head and Patrick believed her until he overheard Britt say that she believed his daughter was a spoiled brat. Patrick ended their relationship.
After Patrick broke up with Britt, she blamed Sabrina for ruining their relationship and vowed to get revenge. At the same time, she knew that her patient, Maxie Jones, had miscarried the child she was carrying for Lulu and Dante Falconeri and was actually pregnant with a child fathered by Damien Spinelli. Maxie begged Britt to allow her to pass the baby off as Dante and Lulu's. Britt agreed as long as Maxie destroyed Sabrina's nursing career. However, Maxie's father Frisco Jones intervened and warned Britt to leave his daughter alone.
Britt changed tactics after she suffered a fall in the hospital parking lot which left her on crutches. Frisco hinted that he had been responsible for her injury and would continue to protect his daughter if warranted. Britt did not involve Maxie when she made it look like Sabrina had cheated on her nursing exam. However, Patrick and the head nurse at the hospital rallied around Sabrina and were able to prove that Britt had set Sabrina up. As Britt contemplated her next move, she had a conversation with her mother, Dr. Lisa Obrecht, a known associate of international criminal Cesar Faison.
Britt's mother was disappointed with Britt's inability to eliminate Sabrina from Patrick's life. She reminded Britt that she, along with Britt's father, Cesar Faison, had efficiently removed Robin from Patrick's life and no one suspected that she was still alive. Britt agreed with her mother that she needed to move forward with her plans for Patrick. Britt interrupted Patrick's speech at the Nurse's Ball and announced that she was pregnant with his child.