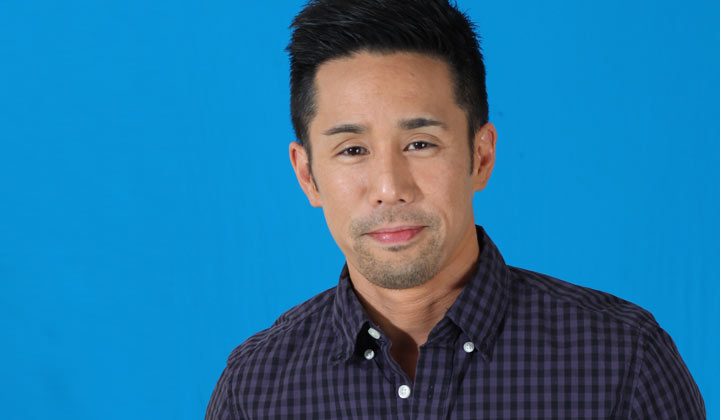 Brad Cooper
Parry Shen
Manager of the lab at General Hospital
Former lab technician at General Hospital Unknown Single None Unknown Unnamed child (son; Britt Westbourne claims Brad is the child's father)
Michael Corinthos III
(flirtation)
Felix Dubois
(kissed)
Conspired with Britt Westbourne and helped her fake hyperemesis gravidarum during her pregnancy and in exchange Brad received a promotion [May 2013]
Attempted to blackmail Michael Corinthos III into exchanging sexual favors for Brad's silence regarding Michael's feelings for Kiki Jerome [August, 2013]
Unknown
Aleksander Janacek was only shown in flashbacks.
Lab technician Brad Cooper was not well known around the hospital until he was promoted to lab manager in May of 2013. Brad's colleague Ellie Trout was passed over for the promotion and Ellie, along with several of her friends, wondered if Brad's promotion was related to his friendship with Dr. Britt Westbourne. The suspicions regarding a connection between Brad and Britt were correct. Britt claimed to pregnant with Patrick Drake's child and conspired with Brad to fake a complication with the pregnancy in order to garner attention from Patrick. In return, Brad received a promotion.
While Britt and Brad worked to keep their association secret, Brad enjoyed the tactics Felix Dubois used to uncover the truth regarding Britt's pregnancy. Felix flirted with Brad but Brad realized what Felix was up to. Then Brad met Michael Corinthos and expressed his interest but Michael did not return Brad's feelings. Regardless, Brad hoped to blackmail Michael into spending the night with him after he learned that Michael had kissed a woman he believed was his own cousin. Brad's attempt to spend time with Michael did not work out and Brad later admitted to Felix that he was lonely and desired to be in a relationship.
After Brad opened up to Felix, the two became closer until Britt gave birth to a son and named Brad as the child's father. Brad appeared to be shocked and angered by the announcement and did not step in to care for Britt or her child. However, he did not deny that he had fathered the child.