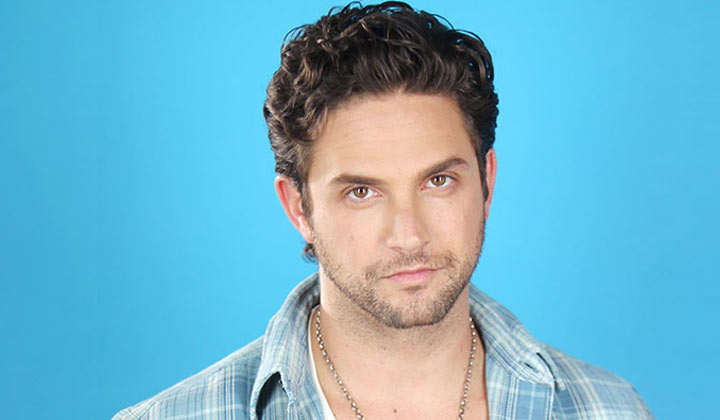 Brandon Joseph Barash
A graduate of the acclaimed theater program at the University of Southern California, Barash quickly amassed an impressive list of television credits including:
Tell Me You Love Me
,
NCIS
,
24
,
Gilmore Girls
, and
The West Wing
.
Born in St. Louis and raised in California, Barash currently resides in Los Angeles. In his spare time, he likes to acquaint himself with nature, jump out of airplanes and take solo expeditions to Alaska. In addition, he enjoys photography, singing, writing, listening to music and playing the piano and harmonica. Always up for a competitive game of baseball, basketball or racquetball, he can always partake in one of his favorite pastimes-- eating great food!
General Hospital
Johnny Zacchara
September 18, 2007
to
February 15, 2013
;
April 26, 2013
to
May 3, 2013
;
December 5, 2014
to to
February 10, 2015
Tell Me You Love Me
Frank
2007
NCIS: Naval Criminal Investigative Service
Ex-Petty Office Derrick Paulson
2006
24
CTU Tech Brandon
2005
Gilmore Girls
Jamie
2002-2004
The West Wing
Bret
2003
Threat Matrix
Marine#1
2003 Ten Inch Hero
Stud
2007
Dark Mind
Jenny's Boyfriend
2006
Crash Landing
Roger
2005 PLACE OF BIRTH: St. Louis, Missouri
DATE OF BIRTH: October 4, 1979
MARITAL STATUS: Married to
Kirsten Storms
[
Jun 2013
to Present]
News Archive
: Rumors say Brandon Barash will exit GH. [Apr 24, 2012]
News Archive
: Bittersweet goodbye for GH's Barash. [Mar 5, 2013]
News Archive
: Brandon Barash books
Bones
. [Mar 22, 2013]
News Archive
: Barash, Kirsten Storms secretly wed, are expecting!. [Mar 22, 2013]
News Archive
: Storms shows off baby bump at movie premiere. [Sep 26, 2013]
News Archive
: Barash, Storms welcome a baby girl. [Jan 8, 2014]
News Archive
: Barash is returning to General Hospital. [Nov 10, 2014]
News Archive
: Storms' real-life daughter to play her on-screen daughter. [Feb 12, 2015]
News Archive
: GH's Brandon Barash scores Melrose Place gig [Jul 22, 2015]
News Archive
: Brandon Barash returning to GH in December [Oct 29, 2015]
News Archive
: GH stars Brandon Barash and Kirsten Storms announce they've separated [Apr 7, 2016]
News Archive
: GH alum Brandon Barash lands film Stolen From the Cradle [Oct 19, 2016]
News Archive
: GH's Brandon Barash cast as Ernest Hemingway on Timeless [Jan 12, 2017]