GH Recaps: The week of January 3, 2005 on General Hospital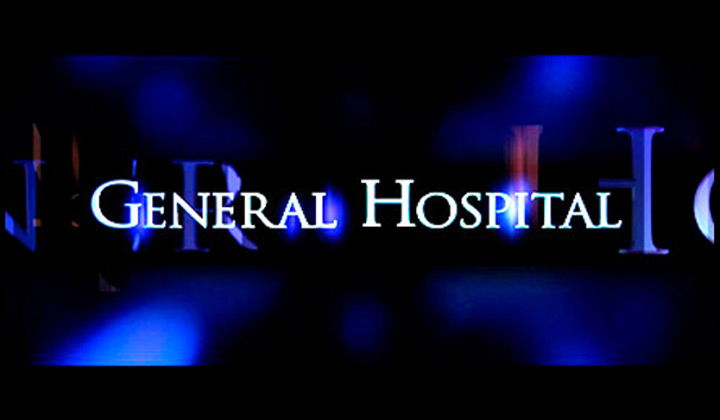 Monday, January 3, 2005
After Diego rushes off in anger, Lorenzo tells Courtney he's responsible for his son now. He confides in Lois that he's not quite sure what to do now as a father. Diego eavesdrops on Lorenzo talking with Maria and learns that Maria is really his mother.
Carly and Sonny come very close to kissing as they ring in the new year. Sonny tells Ric and a drunken Alexis that it might be a good idea for Kristina to spend the night with him at the penthouse. Sonny schemes to use Alexis's drunkenness to force her into letting Kristina go with him and the kids on a vacation to his island.
Jason helps out Bridget after she is arrested then is warned by Courtney that she thinks Bridget is going to want to take her baby back. Meanwhile, Luke concludes that the Helena look-alike he encountered at the masquerade ball is working for Helena. He finds out that the woman is actually an actress who was paid to keep an eye on Emily and "Nikolas."
Tuesday, January 4, 2005
Ric has Alexis' schedule cleared for two weeks and asked Alexis to come with him on "their" honeymoon. Alexis agrees, only to freak out when he tells her it's a ski resort. She doesn't like the idea of falling in the cold snow, or broken bones. Ric laughs at her and points out the private spa and massages, and she warms up to the idea. Sonny has other plans, however. He has clothes delivered to Kristina for their trip to his island. Alexis is furious, and she leaves with Ric to go tell Sonny no. When they get to Sonny's, his lawyer is there, and Alexis firmly tells them both that Kristina is not leaving the country. After Ric and Alexis leave, Sonny asks Jordan to go to the island with him and his kids, but Jordan refuses. Sonny tries to talk her into it.
Diego is at the hospital, asking Maria for the truth. She admits being his mother and having an affair with Lorenzo, and tries to explain why she had to lie to him. Diego is too hurt to forgive her, and he storms out of her room. Jax then talks with Diego, and tries to convince him to forgive his mother, as she is the only one he'll ever have. Diego returns to Maria's room only to find Eduardo threatening his mother. Diego attacks Eduardo, and gets arrested. Mac books him upon Eduardo filing charges. Diego uses his one phone call to Jax, as he is mad at Courtney for lying to him. Jax is about to hand Mac the bail money when Alcazar walks in and claims responsibility for his son.
Carly tells Sonny that they have to do something about "them" in order to convince Michael that they are indeed getting a divorce. Carly mentions how much time they spent together over the holidays, including New Year's Eve. Carly and Sonny realize they are leading Michael on so they sit him down to have a talk. Steven interrupts as he and Carly were supposed to go running together. Sonny finishes talking with Michael and leaves.
Meanwhile, Courtney has gone to Alcazar to ask him to leave Diego alone. Alcazar reminds her that she still blames him for her miscarriage, to which Courtney agrees. She doesn't think Alcazar can have anything but a bad influence on Diego. Courtney then finds Brooklyn waiting at her door, and Brooklyn tells Courtney that it was wrong of her to lie to Diego. Court ponders on this and calls Carly over. They talk about Lorenzo, and Carly defends him saying he will be a good father, and that Diego could do him some good after losing Sage just a few months ago. Courtney still isn't convinced, but then realizes she hasn't been there for her friend and the conversation changes to Carly's divorce. Carly admits how hard it has been lately but she doesn't want to fight with Sonny, not now, not ever. She doesn't want the heartache, it's easier to put her own feelings aside.
Wednesday, January 5, 2005
At the Port Charles Police Department, as Jax prepares to bail Diego out of jail, Lorenzo arrives and announces that he plans to take responsibility for Diego. Diego angrily orders Lorenzo to stay out of Diego's life. Later, when Courtney and Brook Lynn arrive at the PCPD, Courtney is pleasantly surprised when she learns that Diego used his one phone call to summon Jax for help. Later, Lorenzo returns home and discovers that Lois is waiting there for him. Lorenzo explains about Diego's arrest and that Diego turned down Lorenzo's offer of help. About that time, one of Lorenzo's guards drags Eduardo inside and Lois wonders if Lorenzo is trying to get rid of Lois because Lorenzo doesn't want any witnesses. After Lorenzo threatens Eduardo in Spanish, Eduardo 'decides' to drop the charges against Diego. After the guard hustles Eduardo away, Lois tells Lorenzo that she believes he was right to make an effort to protect his only son. Meanwhile, at the PCPD, Courtney tells Jax that she is impressed by the progress that Jax has suddenly been able to make with Diego. Jax explains that he just talked with Diego about the mistakes that John had made and how disappointed Jax was when he realized the extent of his father's misdeeds. But, Jax explains that he had also spoken with Diego about how much Jax misses his father, now that John is gone. Later, Brook Lynn, Diego, Mac and Courtney are surprised when Eduardo arrives and drops the charges against Diego. Both Diego and Mac note that Jax is no longer at the station and both leap to the conclusion that it was Jax who 'convinced' Eduardo to drop the charges. Later, Brook Lynn and Lois meet at Kelly's and Brook Lynn is surprised when Lois reports that it was Lorenzo who 'convinced' Eduardo to drop the charges against Diego. After speaking with Lois, Brook Lynn meets with Diego and tells the young man that it was Alcazar who 'convinced' Eduardo to drop the charges against Diego. Brook Lynn goes on the admit that, perhaps, Brook Lynn had misjudged Alcazar in the past and encourages Diego to give his father another chance. In the meantime, Lois returns to Lorenzo's apartment and tries to convince Lorenzo to make another attempt to mend fences with Diego. However, Lorenzo expresses the opinion that his life might have been VERY different if Lorenzo had known about Diego years ago but admits that he no longer has much hope that the young man would be willing to listen to Lorenzo about anything.
At his Penthouse, Jason and Samantha discuss naming Bridget's baby. When Sam suggests that perhaps the baby's last name should be Morgan, Jason explains that, after the pain of losing Michael, he is afraid that naming Bridget's baby would make it too hard for them to give the baby up if Bridget were to change her mind about letting Sam and Jason raise the baby. Later, when Jason and Sam take the baby to the Hospital for her check-up, the doctor asks for the baby's name and Jason suddenly suggests that they name her Hope. Afterward, as Jason and Sam talk about the changes that Hope will bring to both of their lives, Jax and Courtney arrive at the Hospital and Courtney is shaken when she sees the closeness developing between Jason and Sam as they care for Bridget's baby.
At Sonny's Penthouse, Alexis coldly informs Sonny that Kristina has an appointment with a prestigious pre-school and will NOT be able to go to the island with Sonny, Michael and Morgan. Sonny insists that Kristina will go to Queen of Angels when she is ready for preschool. Alexis argues that, since Sonny got his with Kristina's baptism, it is time for Sonny to give in and let Alexis go ahead with arrangements already made for Kristina's education. Ric explains that Alexis called in a lot of favors to even get an interview for Kristina and Sonny appears to be giving in. After Ric and Alexis leave, however, Sonny explains to Jordan that he believes that Alexis is not really headed for a designer preschool for Kristina -- that the whole lecture about Kristina's education was nothing more than a ploy to keep Sonny and Kristina apart. When Ric and Alexis arrive home, Alexis admits that Kristina has NO appointment at the posh preschool, but Alexis is desperate to have Kristina admitted to the school by the end of the day, and Alexis begins making frantic phone calls. At the same time, Sonny confides to Jordan that, rather than become involved in legal maneuvering to force Alexis to comply with Sonny's wishes, Sonny, instead, intends to give Alexis a taste of her own medicine. Later, when Alexis arrives at the preschool for Kristina's appointment with the principal, Alexis is appalled to discover that Sonny is already there and has made a sizeable donation to the school. The principal announces that Kristina's acceptance at the preschool is assured, that Kristina does NOT need to be evaluated for admittance and that the little girl is free to join her father and brothers for their vacation at the beach. Later, Sonny returns to his Penthouse and Jordan congratulates Sonny for his brilliant maneuver. Sonny then invites Jordan to join him for the trip to the island. Meanwhile, complaining about Sonny's inability to respect the boundaries of any other person in the world, Alexis reports Sonny's end run to Ric. Ric then assures Alexis that Ric has some plans for neutralizing Sonny, which he will put in motion right away.
At Kelly's, Dillon tells Georgie, Skye and Luke that he is finished with spying on his mother for them. However, Luke insists that they need Tracy's cell phone records if they hope to flush Helena out of hiding. But Dillon argues that Tracy NO longer has a reason to be helping Helena. After Dillon and Georgie leave, Luke admits that, perhaps, they HAVE been looking for Helena in all the wrong places. As Nikolas returns to his cell in prison, Emily is busy at the Haunted Star, coaching Connor on the way Connor should behave in public if they want to fool Helena into believing that Connor is really Nikolas. When they hear Tracy calling for Dillon, the conspirators quickly duck out of sight. When Dillon arrives, Connor and Emily are surprised when Dillon appears to be about ready to confess their scam to his mother. However, Lucky arrives immediately and congratulates Dillon for thinking of bringing Tracy 'on board.' Connor and Emily breathe a sigh of relief when they hear Lucky explain that they called Tracy to the Haunted Star to encourage Tracy to get the Quartermaines to quit fighting with each other for Emily's sake. Tracy insists that she has NEVER wished for any harm to come to Emily and Tracy storms away. After Tracy leaves, Emily and Connor come out of hiding and are soon joined by Luke and Skye. Luke suggests that Tracy MAY be cooperating with Helena because Helena has threatened Dillon. Luke suggests that it is now more important than ever for Connor and Emily to continue their charade. After Emily, Dillon, Georgie, and Connor leave, Luke and Skye continue to brain storm for a way to defeat Helena.
Thursday, January 6, 2005
Sam is disturbed when she suggests to Jason that he could read some travel brochures to baby Hope like he used to do with Michael and he tells her he can't do that. Carly shows up to visit. She asks to hold the baby. Sam tells her the baby's name is Hope. Carly picks her up but Sam feels uncomfortable about her holding the baby and tells Carly she is going to take Hope upstairs while they talk. Jason asks Carly what is wrong now. Carly tells him that she didn't come to see him for him to help her this time. She asks him how things are going. Jason tells her that he is worried that Sam is too attached to the baby and that Bridget, the baby's mother has up to a year to change her mind about the baby. Carly surprises Jason when she tells him she thinks that Sam isn't the problem but that he is the one who is having the problem. She explains to him that he has gone through a lot with Courtney losing their baby and then getting attached to Sam's baby and having her die that he is afraid to enjoy the moment of having this baby around and thinking the worst is going to happen when it may not. Jason hugs her and thanks her. Sam is pleased when she sees Jason reading the travel books to Hope downstairs.
Ric comes home and tells Alexis that he just put a bid on a new home for them called Greystone. He shows her a picture. Alexis is more concerned about Sonny taking Kristina on the island for a vacation to really be enthused about the house. Meanwhile, Jordan shows up at Sonny's and tells him she still hasn't changed her mind about going with him on the island. She tells him that someone put a bid on the estate that they were looking at earlier that Michael wanted him to buy. Sonny tells her that he is not comfortable about buying the house since he can at least control what happens at the penthouse with the kids regarding security and bullet-proof windows. Ric shows up to talk to Sonny alone. He asks Sonny to hold off on taking Kristina on vacation with him and allow her to spend time with her things in her home first since she just got out of the hospital. Ric mentions that he put a bid on the estate called "Greystone." Sonny notices that is the same home that Jordan mentioned Michael wanted him to buy and realizes Ric is the one who bid on the same house. At first Sonny resents Ric's interference in his plans to take Kristina on vacation but changes his mind and tells Ric he will take Kristina next time to the island. Ric is suspicious when Sonny agrees with Ric suddenly but Sonny tells him he is right about not disrupting Kristina's life right now with a vacation. Ric thanks Sonny and leaves. Sonny calls Jordan right after Ric leaves. He tells her he wants that house they talked about and doesn't care how much it will cost him to buy it. Ric goes home and tells Alexis he got Sonny to change his plans regarding the vacation. Alexis is very pleased and kisses him, unaware that Sonny has his own agenda. Carly shows up at the penthouse to drop Michael off. She tells Sonny that Leticia will be bringing Morgan over later after they run some errands. Carly is surprised when Sonny tells her that he isn't going to bring Kristina after all. Carly notices a airline ticket on the desk. She opens it up, curious that Sonny plans to fly commercially instead using his private jet. Sonny informs her the jet is being repaired and remodeled right now. Carly notices Jordan's name on the ticket and isn't too pleased but tries to act like it doesn't bother her. She asks him if Jordan is going on the island with him. Sonny doesn't tell her that Jordan isn't going to see her reaction. Carly tries to pretend she isn't jealous and tells him that it's his business and that she will be free too and will probably go out with Steven when Sonny asks her if she will be going out with Steven while he is away. Carly leaves after she says she is going to say goodbye to Michael in the kitchen on her way out.
Lois tries to persuade Alcazar to try resolving things with his "new" son Diego and try to be a father to him. Alcazar doesn't think he has what it takes to be a good father to Diego after all this time. Lois thinks he will be a great father for Diego, who needs someone in his life to look after him. Brook Lynn shows up at Kelly's. Lois thinks she is upsetting her by being seen with Alcazar. Brook Lynn tells her she didn't come over to fight with her and that she feels they need to be on the same page concerning Diego now. Brook Lynn tells Alcazar that she feels that he could be exactly what Diego needs and could be a good father. Alcazar disagrees with her but she points out that he did a great thing by delivering Bridget's baby and that she saw how loving he was to her and the baby. Meanwhile, Diego packs the rest of his things he left at Courtney's and tries to leave but Courtney returns home before he can leave. She asks him where he plans to go. He tells her he can't trust her or anyone because of all the lies they told him. She asks him to listen while she explains why she lied to him. He waits and listens to her explanation and tells her that she had no right to make that decision for him. He asks her if she had it to do all over again would she have told him the truth this time. Courtney tells him she would still have lied to him because Alcazar is not a good influence for him in his life and she was afraid he would think Alcazar's business was some kind of legacy for him. Diego tells her he is leaving town. Alcazar shows up at Courtney's shortly after that. He asks her where Diego is. She tells him he just packed his things and left town. Alcazar blames her for letting Diego go like that without stopping him. Courtney tells him she couldn't have stopped him since Diego doesn't want anything to do with her right now. Alcazar tells her she is a lousy foster parent and that he is going to try to keep her from running that children's foundation. Jax overhears Alcazar threaten her and tells him that he won't be able to ruin Courtney if he has anything to say about it. He asks Alcazar to leave Courtney's place right now. Alcazar leaves. Courtney tells Jax that Alcazar had a good point about how she wasn't a very good foster mother to Diego and wonders if she would have been able to be a good mother either. Jax tells her to stop beating herself up over Diego and asks her if she is using Diego as an excuse not to get closer to him in their relationship. He tells Courtney to get changed and she thinks they are going out to lunch. She comes out of her room wearing a dress. He tells her he is going to make her lunch in her kitchen. Courtney doesn't think he can cook anything she would want to eat and barges into the kitchen to take over. They fight over a bag of flour and the flour bag bursts and they are covered in flower. Jax playfully chases her to help clean the flour off of her. Back at Kelly's, Brook Lynn tells Lois that she is o.k. with her dating Alcazar if she still wants to since he is Diego's father and she is seeing Diego. Later, Diego finds Brook Lynn and informs her he is leaving town and won't be coming back. Brook Lynn is upset with this news but realizes she can't stop him. He thanks her for being such a loyal friend to him and asks her if she has any bus money for him that he can borrow. She agrees to go get the money for him and come back.
Connor tells Emily he is bored hanging around the casino without anything to do but learn proper dinner etiquette to be more like Nikolas. He tells her that there is no way that he is going to be able to fool Helena when she does come out of hiding to see him. Connor tells Emily that the plan won't work also since Emily won't be able to convince Helena or anyone that she is in love with him since every time she looks at him she can't hide the fact that she doesn't even like him. Emily promises to try harder to look like she is in love with him. He tells her they will have to practice that. He pretends to walk into the room pretending to be Nikolas and he wants her to smile at him as if she can't wait to touch him. He walks in and Emily smiles but hesitantly. Connor tells her that her smile won't convince anyone she is in love with him and makes her try it again. Connor tells her that they will have to do everything that she does with Nikolas to convince Helena that he is Nikolas. Emily winces at the thought of kissing Connor.
Friday, January 7, 2005
Alcazar tries to talk to Diego, who is defiant and angry. Nevertheless, Diego at least listens to what Lorenzo has to say. Diego asks him if he loved Maria, and what he would have done had he known Maria was pregnant. Lorenzo explains how he was grieving for a lost loved one, and that he at least would have provided Maria with all the financial support she would need. As far as being a father, Lorenzo is honest enough to admit that he doesn't know what he would have done. Diego is still angry, refuses Alcazar's money, and tells Alcazar to leave him alone. Brooklyn and Diego talk, as she tries to convince him to forgive his mother and give his father a chance. Diego wants nothing to do with his father, but decides to go see Maria. He finds Maria at the hospital, also turning down Lorenzo's money. Maria asks Diego to go to Mexico with her and he agrees. Lorenzo asks them to keep in touch.
Bridget gets in trouble, and is possibly facing charges for aggravated assault on her teacher. Courtney, now not having Diego as a responsibility, is quick to rush to the young teen's defense and try to help her. Courtney shows up at Jason and Sam's to warn them that Bridget has run away and may show up at their door. Sam begins to worry about Hope and whether or not Bridget will try to take her back. Sam is already having a tough day, as Jason wouldn't make love to her because she's still sore from her c-section.
Emily gets really angry with Connor for kissing her, and she leaves after telling him off. She then later returns and apologizes, because she needs to try harder for Nikolas. They have to be convincing or Helena won't believe them.
Ric is confronting Sonny about buying the house after Ric was undergoing contract, and Sonny wants to hear none of it. At the same time, Carly and Alexis are quibbling about Sonny, violence, the house and Carly's new friend, Steven. Carly informs Alexis that Sonny bought the house that Michael picked out, and it's none of her business who Carly dates. They are interrupted when Sonny and Ric show up. Sonny is there because Jordan was beat up and robbed, which turns into another bout of Alexis going on about Sonny and violence.
2018 DAYTIME EMMYS: RED CARPET INTERVIEWS