GH Recaps: The week of November 25, 1996 on General Hospital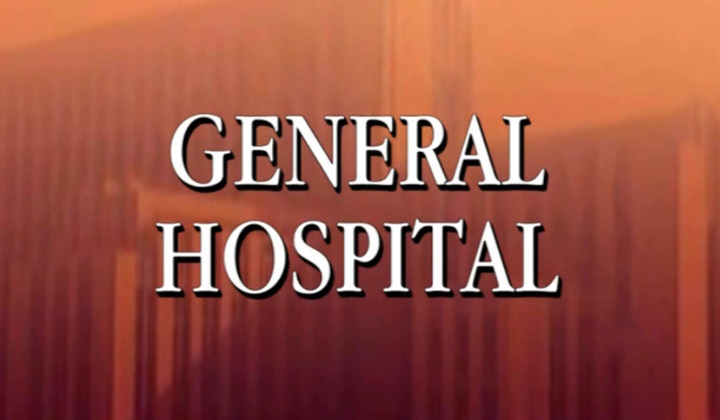 Monday, November 25, 1996

Luke and Stefan tried to best each other while playing Timoria. Luke tried to get clues to Lucky's whereabouts while Laura visited the landmarks in Port Charles. Meanwhile, Lucky continued to struggle and found himself being dragged down deeper in the bog. Laura called Stefan out of desperation and accused him of trying to hurt Lucky and demanded to know what Stefan had done with him. Stefan pleaded both innocence and ignorance, and learned that he had actually been playing against Luke instead of Lucky. Laura finally tracked Lucky down, but was unable to rescue him from the bog. Stefan arrived and tried to get a Lucky out, but slipped and fell into the quicksand himself. Luke arrived to find Stefan holding onto Lucky with little time left. While a confused Jax was trying to explain his feelings about Miranda to Brenda, Miranda read some of his old love letters. Jax told Brenda that he had felt guilty regarding the explosion and that what Sonny said about his family was true. Brenda then left to question Sonny. Dorman told Monica and Alan that he was going to go ahead with his lawsuit. An infuriated Alan and Monica tried to convince Dorman to drop the suit, but he was determined to bring Monica down. Later, Alan and Moncia went home and then made love. A focused Keesha told AJ, Justus and Dara that she wanted to become a police officer and help fight the drug influx in Port Charles. Meanwhile, Jason was busy investigating the drug problem for Sonny.
Tuesday, November 26, 1996

Luke managed to pull Stefan and Lucky out of the bog and Stefan hinted that it was Helena who was responsible for the Timoria game. Luke and Laura doubted Stefan, and Stefan told Laura that he wasn't trying to take anything away from her, but rather give her what she wanted most of all. Later, Luke told Lucky to continue to play Timoria because it was the only way to figure out Stefan's ultimate goal. Luke and Laura discussed what Stefan had meant about giving her what she wanted. Meanwhile, a mysterious women with a Cassadine medallion was again seen sitting in her rocking chair. Bobbie warned Tony not to let Carly near Lucas. An angry Tony then took Lucas for a pre-Thanksgiving dinner. Later, and injured Stefan visited Bobbie. Jax confronted John about the family's past. Jax was upset that John and his brother Jerry had hid the truth about the brutal way the family had obtained its wealth and power. Jax felt that his life was a lie and that Brenda was part of it because she had trusted him. Meanwhile, Brenda reluctantly visited Sonny at Luke's and wanted know why Miranda was still in Port Charles. Sonny fueled a feisty Brenda's fears by telling her that perhaps Miranda wanted Jax back and that Jax may still be in love with Miranda. Sonny pushed Brenda's buttons a little further, which caused Brenda to insult Sonny and defend her love and marriage to Jax. Later, Sonny told Jason that he felt that he had gotten Brenda to doubt Jax. Meanwhile, Monica shared the good news of her positive check up with AJ and Emily. Alan and Monica also told AJ and Emily that they had gotten back together and joked about all the times they had broken up and then reconciled. Alan and Monica told Emily that even though they could not promise that they would never argue, they would stay together because of the love they had for each other and for their family. Emily, however, was still upset that she had not yet been told about Monica's affair with Dorman. Jason's discussion about life with Mike prompted him to visit Monica. Monica was touched by Jason's concern and Jason told her how worried Emily was about her.
Wednesday, November 27, 1996

Katherine and Nikolas shared dinner and a bet over a game of pool. Katherine beat Nikolas and won a Spoon Island photo shoot. Nikolas learned from Mac that Stefan had gotten into trouble with the Spencers and rushed to see him. Mac warned Katherine to stay away from the Cassadines. Tony spent an early Thanksgiving with Lucas and Carly under Ruby's disapproving eye. Meanwhile, Stefan shocked Bobbie with a ring and a marriage proposal. Felicia and Miranda met at the gym and became friends. Felicia realized that Miranda did not return Mac's romantic feelings. Brenda conned Mac into giving her access to Robin's room where she then read Jax's old love letters to Miranda. Miranda returned and caught Brenda red-handed. Sonny and Mac formed a wary alliance to combat the drug influx into Port Charles.
Thursday, November 28, 1996

Jax had a nightmare on his way back to Port Charles and dreamt that Miranda and Brenda were trading insider secrets about him. In the dream, Jax was forced to choose between Miranda and Brenda, and Sonny played the role of a chef with his eyes on Brenda. When Jax woke up, he realized that his reality wasn't much of an improvement. Edward had a nightmare which involved Ned being a Buddhist, Sonny as his illegitimate son, AJ as President and Alan about to perform surgery on him. When Edward woke up, Reginald informed the family that Cook had quit on account of AJ making himself a sandwich and everyone ordered pizza. Ned noticed that Emily was cynical about Alan and Monica's reconciliation. Lucy dreamt that Kevin was beer guzzling, football watching "manly man." In the dream, Kevin continued to play the role of Felicia's stalker and Lucy learned that there were multiple Kevins. Also, Katherine enjoyed eating a cooked Sigmund. Lucy woke up to find Kevin with her, and an alive and kicking Sigmund. Katherine dreamt about Miranda being Mac's best pal, Lucy driving her insane and dating Brian, the Deception model. Katherine was also everyone's servant and had to sing for them. Katherine then woke up and found Mac at her side.
Friday, November 29, 1996
Due to the extended Thanksgiving holiday, General Hospital will not be shown. On behalf of the entire Soap Opera Central family, I'd like to wish you and your family the happiest and healthiest Thanksgiving holiday.
Dan Kroll
Founder, Soap Central
2018 DAYTIME EMMYS: RED CARPET INTERVIEWS