Constance Towers returns to General Hospital
Posted Wednesday, May 10, 2017 1:42:20 PM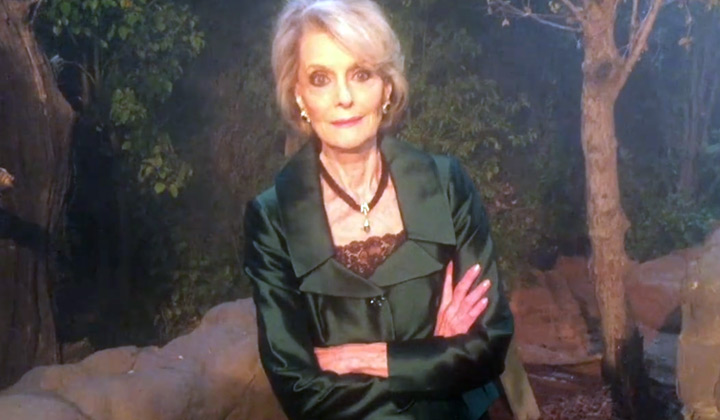 An ABC video clip reveals that Constance Towers is returning to the canvas as the villainous woman who supposedly died (possibly at the hands of her grandson, Nikolas) back in November of 2015.
In the teaser, Towers -- who originally joined GH in 1997 as a replacement for Elizabeth Taylor -- declares, "Port Charles is a very mysterious place. You never know who's going to come around."
Check out the teaser below and let us know what you think about Towers' surprise return.
What do you think about Towers' return as Helena Cassadine? How do you think the character is being brought back to the canvas? We want to hear from you -- and there are many ways you can share your thoughts.
2018 DAYTIME EMMYS: RED CARPET INTERVIEWS