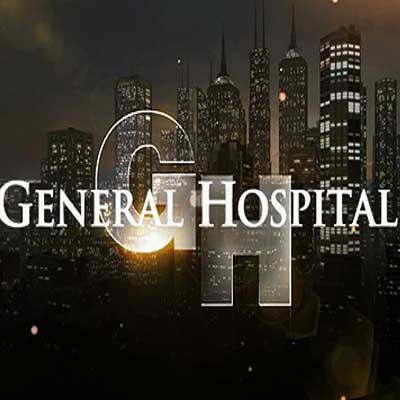 About Fan Clubs
How to get in touch with your favorite stars
If you are looking to contact your favorite GH performers you will find out how to do so in this section. If a performer has an officially sanctioned fan club or web site, that information will be listed below.
Additionally, you will find out how to contact any involved in the creation of General Hospital. If you would like to send a letter of praise to your favorite star or voice your concern about a particular storyline, that information is also included below.
All fan clubs listed are officially sanctioned by the individual performers mentioned. However, because these external sites are not a part of the
soap
central
.com
site,
soap
central
.com
takes no responsibility for the content of these sites.
If you believe that someone has been omitted from this list, please use our
Feedback
section to let us know.
Where to write about General Hospital
For general comments about General Hospital
General Hospital
C/O ABC-TV
4151 Prospect Avenue
Hollywood, CA 90027
To share your thoughts on the show with
soap
central
.com
, please send all correspondence to:
soapcentral.com
PO Box 516
Philadelphia, PA 19105-0516
Click here to send email feedback.
---
General Hospital Fan Clubs


General Hospital Fan Club

General Hospital Fan Club
c/o Debbie Morris
P.O. Box 96737
Houston, TX 77213
Official Web Site: www.ghfanclub.com
Email: ghpcfanclub@aol.com
---
Jed Allan
Edward Quartermaine



Official Web Site: www.jedallan.com




Maurice Benard
Sonny Corinthos
c/o General Hospital
4151 Prospect Avenue
Hollywood, CA 90027
Official Web Site:
www.mauricebenard.tv

Steve Burton
Jason Morgan
c/o General Hospital
4151 Prospect Avenue
Hollywood, CA 90027
Official Web Site:
www.steveburton.com/

Leslie Charleson
Monica Quartermaine
c/o General Hospital
4151 Prospect Avenue
Hollywood, CA 90027
Official Web Site:
www.lesliecharleson.net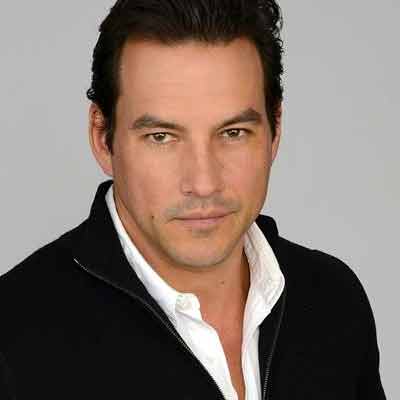 Tyler Christopher
Nikolas Cassadine
c/o Sheri Evans
4315 Coldwater Canyon Ave. #12
Studio City, CA 91604
Official Web Site:
www.tylerchristopher.com

Scott Clifton
Dillon Quartermaine
Official Web Site:
www.scottclifton.com

Nancy Lee Grahn
Alexis Davis
Official Web Site:
www.nancyleegrahn.com/

Rick Hearst
Ric Lansing
c/o Debby O'Connor
P.O. Box 16212
Irvine, CA 92623
Official Web Site:
www.rickhearst.com

Rebecca Herbst
Elizabeth Webber
c/o Ginny Mahl
PO Box 141452
Spokane, WA 99214-1452
Official Web Site:
www.rebeccaherbstonline.com

Ted King
Lorenzo Alcazar
c/o Debby O'Connor
P.O. Box 16212
Irvine, CA 92623
Official Web Site:
www.tedking.com

Wally Kurth
Ned Ashton
Wally's Friends
P.O. Box 640
Merrick, NY 11566-0640
Official Web Site:
www.wallykurth.net
Lindze Letherman
Georgie Jones



Official Web Site: www.lindzeletherman.com




Adrianne Leon
Brook Lynn Ashton
Official Web Site:
www.adrianneleon.com

Matt Marraccini
Jesse Beaudry
Official Web Site:
matt-marraccini.com/

Kelly Monaco
Samantha McCall
Official Web Site:
www.officialkellymonaco.com

Mfundo Morrison
Justus Ward
Official Web Site:
www.mfundomorrison.com

Cynthia Preston
Faith Rosco
Official Web Site:
www.cynthiapreston.com

Ingo Rademacher
Jasper "Jax" Jacks
email
membership@ingorademacher.net
Official Web Site:
www.ingorademacher.net

Robyn Richards
Maxie Jones
Official Web Site:
www.celebritykidz.com/robynrichards/

Ignacio Serricchio
Diego Sanchez
c/o General Hospital
4151 Prospect Avenue
Hollywood, CA 90027
Official Web Site:
www.ignacio-serricchio.com/

Constance Towers
Helena Cassadine
Official Web Site:
www.garrettandiconspr.com/constancetowers/

Greg Vaughan
Lucky Spencer
c/o Debby O'Connor
P.O. Box 16212
Irvine, CA 92623
Official Web Site:
www.gregvaughan.com

Alicia Leigh Willis
Courtney Morgan
c/o General Hospital
4151 Prospect Avenue
Hollywood, CA 90027
Official Web Site:
www.angelfire.com/wa/alicialeighwillis/

Laura Wright
Carly Corinthos
Official Web Site:
www.lauraaddicts.com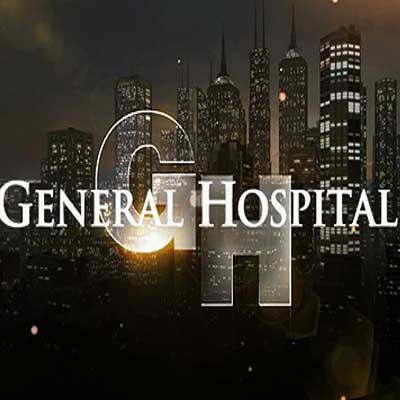 All Other GH Stars
Cast Member's Name
c/o ABC-TV
4151 Prospect Avenue
Hollywood, CA 90027