Dear Readers, if I was being framed for a crime I didn't commit, and the chief of police asked me in her very polite British accent if I would play dead in a body bag for 20-30 minutes to protect my loved ones, I confess that I would have declined. I am claustrophobic and would not have made it for two minutes without screaming at the top of my lungs "Get me out of here! I am suffocating!" But that's just me. Ric is a very gallant gentleman to agree to such torture to keep his family from being injured by Fluke.


I don't want to say authoritatively that I can see into the future, but my hippie teacher in the 70s believed I had ESP and made me join a crazy ESP extracurricular club. I had the strange ability to guess which card would be turned up in a regular deck of playing cards with some regularity. With that in mind, I would like to go on record and predict that just about the time Tony Geary returns from vacation this fall and Nikolas is about to walk down the aisle with Elizabeth is when it will come to light that Ric is, in fact, alive. If I am right, you can deduce that I do have ESP, or that I have watched General Hospital for 37 years and understand the rhythm of soaps.


Haley Pullos should be taking her scenes from this week to make an Emmy reel for next year, because the scenes of her grieving over Ric were gut-wrenching. She's grown up before our eyes from a little girl to a beautiful young woman who can portray a wide range of emotions with great believability. Wonderful acting aside, I hate the timing of Ric's supposed death because it is, after all, Father's Day weekend. Couldn't they let Ric and Molly have a happy Daddy Day together before carting him off to jail and fake killing him?


No, of course not, because we never get to linger on the happiness on GH anymore. You get a flash of joy, happiness, love, or any other positive emotion, and then BOOM, the freight train of unhappiness and turmoil is instantly plowing them over. Like when, on the day Julian left the mob, Lucas was shot.


In another example, the very day that Silas and Sam finally declared their love for one another is the day Nina arrived, fresh from a 20-year coma.


Speaking of Nina, readers, I have to warn you, if you never saw Michelle Stafford on The Young and the Restless as Phyllis Newman, you're probably living under the delusion that Nina Clay is really a delicate flower. But I can't imagine the powers that be at ABC would hire Stafford without being prepared to use her full arsenal of acting weapons. She's a dynamo, and I'm waiting for a scene where Silas and Nathan aren't around and it's just her and Sam, because I suspect there is an iron will under Nina's vulnerable demeanor.


Switching gears, may I just say in general that I have grown weary of dead babies on soaps? I'm tired of babies and kids run over by cars on soaps, I'm tired of an endless string of miscarriages, and I'm tired of soap babies dying at about four times the rate of soap babies who actually live. To me, this is lazy and manipulative writing. When I envision the writers' room conversations in my head, they sound like this… "Hmm, we can't come up with anything original to tug at people's heartstrings, so which baby can we kill?" L.A.Z.Y.


Why not let Patrick and Sabrina's baby live and have Carlos kidnap it and take it back to Puerto Rico if you needed a reason for Teresa Castillo to be out on maternity leave? Why not have the baby needing treatment at a clinic in Texas or give Sabrina postpartum depression and send her to rehab? There are lots of other ways you could have explained her maternity leave absence other than killing the baby. As it stands, she has already lost her mind and thought she was getting married to Patrick again. Of course, had it been a real wedding, Felix would have saved her from those Lee Press-On Nails. And don't even get me started on the new and even stupider twist that Rafe (or, as we call him in my house, "Vampire Boy") is now a coke-snorting druggie that ran Sabrina off the road and hasn't flinched about it all this time.


On the flip side of babies dying is the revelation by some new doctor we have never seen before that Lulu might have been "misdiagnosed" and could potentially carry her baby to term. This, of course, being the embryo that Dr. Obrecht was toting around in a Thermos for months, so who knows if that baby will make it either? We can only hope no Siberian Husky puppies come to Lulu's door.


Across town, Lulu's brother, Prince Nikolas, who has a houseful of servants, was picking up carry-out food at the dive bar. Isn't that why people envy royalty, because they don't have to run mundane errands like that for themselves? I know Alfred has been acting a little loopy, but I bet someone on his staff would have picked up some ribs for him for an extra $50.


Brad is making a pitch for the "Britch" to come out of hiding, but Britt isn't convinced that strategy will win Nik back, since her lies and scheming are what ruined them the first time. My former pastor used to tell people to only accept advice from someone who was successful in the area in which they were advising you.


For instance, don't take marriage advice for someone who's been divorced three times. In like logic, Britt should not be taking any romantic advice from Brad, since he has been very unlucky in love. I don't hate Brad the way I used to, but I still don't like him. I would rather see Felix and Lucas together than have either one of them with Brad.


One character I still dislike intensely is Levi. Every time he comes on the screen, I cringe and yell, "Nooooo!" I want him to pack up and sail back down under, as in under a rock, and then I want Maxie to rebound with Nathan immediately.


But I don't always get what I want in my soaps. I wanted Alexis to believe Ric over Julian, and she did not. I know that Julian is rocking her world right now, and he looks yummy in his boxer briefs, but she's usually a little sharper than that -- but, not when it comes to mob men, I suppose.


It's okay that she refused Ric's case because it meant we got to see Diane (the magnificent Carolyn Hennesy), who is grossly underused and always a welcome sight. But since Ric is now pretend dead, we won't see Diane again. Poor Ric. Poor Diane. Poor us.


What will happen tomorrow, dear readers? Will Dr. Obrecht hire Elizabeth back when she finds out Robin is defrosting Helena to avoid getting on Nikolas' bad side? Will Ava throw up from morning sickness, or from the thought that she could be pregnant by either the father or the son of the same family and become nauseated at her own sluttiness? Will Drool-Luke and Fluke-Luke have any more visits together? Will Molly and T.J. bond even more when they find out both of their lying parents are actually good guys? Will SORASed Josslyn dive into the elementary love triangle with Cameron, Emma, and Spencer?


What are your thoughts on General Hospital? Share your thoughts on the show or this week's column with us. Leave your comments in the Comments area further down the page. If you prefer, you can click here to send our columnist a note by Feedback. You can also call our 24/7 caller feedback hotline at 267.341.7627 and voice your thoughts.


Tamilu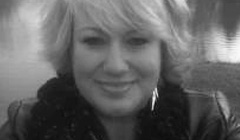 2018 DAYTIME EMMYS: RED CARPET INTERVIEWS