Have an opinion on General Hospital? We'd like to hear from you! Call our new 24/7 caller feedback hotline at
267.341.7627
and record your thoughts on GH. Who is your favorite couple? What character drives you crazy? What storylines are hot (or not)? Or ask us a question! Your comments may be aired during an upcoming episode of
Soap Central Live
.
I started watching General Hospital when I was in high school -- around 1977 or '78, I think. I had my eye on my watch the whole bus ride from school, and when the bus stopped, I ran like I was in a marathon down the hill to my house and straight for the TV. I didn't want to miss a minute of GH. If, heaven forbid, my bus was late, my mother was under strict instruction to turn the TV on and tune it into ABC and watch for me until I got home.
Why did I love it so much? Laura. Laura was a teenager who cried a lot in the days prior to the invention of waterproof mascara, and I would guess that 75% of her scenes showed big black streaks of mascara running down her face. She was dating a nice law student named Scott Baldwin, and he was the sweetest boy ever. I dreamed that someday I would have a boyfriend like Scott Baldwin and lived vicariously through her teenage romance.
Fast-forward, and Laura and Scotty were set to be married, but the Britch of her day, conniving nurse Bobbie Spencer, wanted Scotty for herself and enlisted the help of her brother, Luke, to try to break them up. When I first saw Luke, I was completely unimpressed. He had a cheesy perm and was very brash. Bobbie was evil, and I didn't want her to win.
Scotty was a nice guy, and I was rooting for him…up until the first time I saw THEM together. When I saw scenes with Luke with Laura, there was this…
je ne sais quoi
between them, this potent, shiny thing I had never seen before, and it took my breath away. It was chemistry. It was passion. It was destiny.
On paper, they didn't go together at all. Nothing about them made sense -- a dating website would not have matched them up. But when you put those two human beings into a room together, there was a spontaneous combustion of light and energy, and it was inescapable to the characters and to the viewers. When those two characters married in 1981, the audience was over 30 million viewers -- and still holds up as
the most watched wedding in TV History
.
Why did so many people watch?
Because we wanted what they had.
We wanted to find The One. We wanted the happy ending. We wanted to make sure Helena or Scotty didn't foil the nuptials.
I have been getting letters from people with a great variance in opinion. You have your "Why is ABC bringing back all these old characters?" to "Oh, my gosh, I am so happy ABC is bringing back all the characters I love, it feels like my show again."
Clearly, I fall into the second group. Are you kidding? Anna, Duke, Faison, Ned, A.J., Frisco, Lucy, Kevin, Scotty, and Laura all back in one three-month period? That's like God personally coming out of the sky and handing me a gift. I love GH now like I did when I was 16, and when Luke looked up Friday and saw her and said, "Laura," I squealed with childish delight. He said her name!
But, this is, after all, a soap, and no couple gets a reunion that simple, and Laura is engaged to her childhood sweetheart Scotty again, which means Luke has to break them up all over again. (Paging Bobbie Spencer!)
I feel for Scotty. I mean, clearly, he was the victim of a Big Scary Love -- he was a good boyfriend to Laura at first and started out as a good guy -- but he couldn't stand up to the soul-encompassing truth that Luke and Laura are meant to be together, which means all other loves are simply in the way of destiny.
I know some of you may disagree, but it's my column so you're stuck with my firmly held opinion this week.
Another topic of some debate is the John McBain/Caleb Morley and Sam McCall/Livvie Locke debate. Some hate it, and some love it. Frankly, I love it. Yes, it's beyond ridiculous that a vampire and a PCPD detective are identical twins or doppelgängers, if you will, but really, I find it so delightful to watch. Bat emblem rings and teeth marks and fake Karo syrup blood on people's necks is just magnificent entertainment. I work all day and think about serious things, and then I get to come home and unwind to handsome vampire/cop guy!
GH has gotten a handle on something it used to be but lost for a long, long time -- it's fun again. It has a sense of humor. It's not all darkness and gunfights and bloodshed. Sonny is in the mix and is still fully present in the storytelling, but more Sonny the man and less Sonny the mob boss. Huzzah.
With the loss of Steve Burton to The Young and the Restless, Sonny's posse of gangsters has shrunk -- Johnny is in jail, Bernie is dead, Max and Milo are comic relief -- so Sonny has to evolve as a character and care about other things.
While I love Steve Burton -- I don't agree with people who are angry with him for leaving GH. If you watch him on Y&R (which I do), you may agree with me that the storyline they have written for him must be such a great experience for him. He can play a character with emotions who gets to laugh and be playful and have more than one facial expression. GH was a job for an actor, and his loyalty to his fans aside, let's be honest -- if you were unhappy or bored in your job and another job came along, would you stay someplace you didn't want to work anymore because people you didn't know wanted you to keep working there? Yeah, me neither.
Losing him worked for GH, too -- because it got Sonny out of a rut, and this DID storyline with Kate/Connie just keeps getting more riveting by the day. If I ever get DID, I want to state publicly that my lover has my full permission to sleep with all of my multiple personalities. This storyline continues to surprise me. When Megan Ward was replaced, I was peeved, but I must confess, I can't imagine her as Connie. Kelly Sullivan is playing two very distinctive characters with depth and respect. As Kate/Connie fade in and out of each other, I am riveted.
When Sonny finally slept with Connie, on purpose, and not as a diversion to draw out Kate -- I was moved. And when she fell asleep as Connie and woke up as Kate, I was shocked. Kate has been gone so long that I thought she'd never be back. And now Kate is learning all the things Connie had already processed -- Joe Jr.'s death and Trey's death. Such excellent material in the hands of a wonderful actress leads to very watchable drama. I don't know whom to root for anymore. Kate or Connie? Is it politically incorrect to root for her never being cured?
My friend and Two Scoops reader Joe Davis wrote, "There is so much...BALANCE...to GH right now. A hot teen storyline. A storyline for the AARP eligible. Family squabbling. Interracial romance. Love triangles. Camp. Scheming. False paternity. Inclusion of characters past into current storylines. Best of all, it is 100% unpredictable. We have no idea how Johnny's beating his sentence, we just know that he will. We had no idea what Lila's relish meant, until now. We have no idea which of her suitors Anna will choose. We have no idea if AJ is new and improved or not. And it's fantastic. In the Phelps/Guza era, gunshots, gunshots, gunshots. I can't recall any shootings since Jason's, which was what, 4 months ago? Great job, Cartini. They made OLTL unmissable and have done the same in Port Charles."
I agree on all counts. GH is can't-miss again. I never touch my fast-forward button these days. I'm in love with it all over again, like Scotty is with Laura.
And the award for my favorite scene of the week goes to Frisco cornering Britt on Maxie's behalf and putting an end to her reign of terror. The Maxie/Frisco scenes have been so beautiful; watching the endlessly talented Kirsten Storms bounce off the gifted and dashing Jack Wagner has been inspiring. Frisco wants to prove himself as a dad in the exact moment that Maxie needs a dad more than ever. I love their budding Daddy/daughter relationship. Not to mention, it will take a trained spy to bring down the evil Dr. Westbourne.
What will happen tomorrow, dear readers? Will Olivia envision Steve showering with puppies? Will Heather emerge from the drink as Vampira? When the Scooby gang goes to Wyndemere to find Caleb, what other villains might be hiding in those tunnels? Will Lucky and Nicholas come home for their Mom's wedding? Will A.J.'s panic attacks lead Nurse Weber to give him "special treatment?" Will Molly end up in a tiny orange jumpsuit? Will Danny need serious therapy as he grows up to counteract the effects of multiple kidnappings in his infancy? Will Caleb keep making the sofa at Wyndemere look like a coffin when Sam is asleep?
Only tomorrow knows, dear readers, and I will tune in as long as there are tomorrows.
Tamilu
Tamilu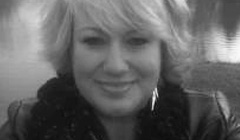 2018 DAYTIME EMMYS: RED CARPET INTERVIEWS