The title this week is homage to my Grandmother Alice who had a bevy of sayings for every occasion. When we would say "What if…" about anything, Grandma would come off with "If toads had wings they wouldn't bump their butts on the ground when they hopped." Or, if she was feeling more poetic, "If 'ifs and but' were apples and nuts, some people wouldn't starve."

So when GH did the "What if Maxie died and BJ lived?" episode, Grandma's sayings sprang to mind. The 'what ifs' we envision never live up to our imagination. I'm a dreamer. I am so silly; I thought that General Hospital might actually do this up right for February sweeps. I thought they would do something magical like bring Brighton Hertford in to play B.J, who was the lovely girl we watched as B.J. for 8 years and adored. FYI for new viewers, she does not look like Maxie in a bad red wig.

I thought maybe we would see Tony back from the dead - I have watched a lot of soaps over a lot of years, and nothing has ever made me cry the way I did when Tony laid his head on Maxie's chest to hear B.J.'s heart beat after the transplant. I was sobbing that entire week. God Bless you Claire Labine for writing your heart out on that storyline.

I got giddy at the thought of this episode. I imagined they would bring back to key characters from that storyline. I thought we would see Felicia, Maxie's mom. I realized we would not see Frisco, since he apparently left the WSB, joined the witness protection program and now goes by the name of Nik Marone in Los Angeles and poses as a fashion mogul.

We got a glimpse of Bobbie (the wonderful Jackie Zeman) and she actually had a few lines. I was happy she was there. Bobbie was always such a compelling character and I miss her. But I have to admit she's a little hard to watch now. Sadly she kind of went the Michael Jackson route in terms of facial work. I spend all the time she is onscreen trying to find traces of her old face. It's not a bad face she has now; she is still very lovely. It's just not the same face.

I didn't get any of the things I hoped for. I got Maxie in a red wig ordering V8 fusion at Kelly's. And some alternate universe where Carly was married Patrick but banging guys in the pool hall because Patrick worked too much. Lulu became an angrier and more cynical version of herself, Mac was a staggering drunk and Robin was his enabler, Spinelli was sullen and would do anything for cash, Johnny was a sleazy jerk who wanted Lulu to be a stripper, and Bobbie got axed by a heartless Patrick.

Wow, who knew Maxie meant so much to the universe. You know, the same Maxie that just a couple of years ago was sleeping with the married and drug addicted Lucky and scoring pills for him. Why didn't they show us all the people who would have been better off without Maxie? Like Logan Hayes or Cooper Barrett just for starters.

Anyway, the writers took what could have been a poignant nod to the best episode of GH ever, and instead used it to shill V-8, try out a new hair color on Maxie. The only good thing here is that the actors got to work with people they normally aren't paired with. As far as writing styles, I found the ploy of Maxie being an observer who interjected comments broke the alternate universe and made it harder to swallow. I think it would have flowed better if it just played out without her interruptions. That's enough of that.

Back in present day, Maxie, Johnny, Lulu and Spinelli are extremely fast healers. None of them was traumatized by their near death experience in the poisoned burning hospital at all. They have forgotten it entirely and are now obsessed with who gets to go clubbing in the city wearing designer clothes and who doesn't. Maxie got all dolled up and pinned some dead animal to her head, and Johnny got to borrow the invisible Federico's clothes.

After a successful night of partying, Kate offered Johnny a $1000 bucks to take Maxie to a movie and she isn't even ugly! I think Kate has a mean streak and is taking her anger on Sonny out on Lulu and Spinelli just because she can. Think about it. When Kate was with Sonny, she was afraid to bring Sonny to her fancy galas for fear of damaging her delicate reputation by being on the arm of a mobster. But now she is willingly sending the mafia heir apparent and her secretary out to represent her magazine. Does anyone recall when Kate kept showing up at Jax and Carly's to drag him to soirees because she insisted she had to have someone of international status attend for Crimson?

Kate spent the whole time she was in the poisoned burning hospital threatening to tell Sonny about Claudia's secret. But instead, she just suited up and went back to the office as if nothing happened. As for me, I would take a day off. If I had been trapped in a building with a fire and deadly toxins, found out who shot me, found out who was responsible for the love of my life's son being in a coma, and had to be air lifted out of the place? The next day I would be in my pajamas watching the Price is Right rooting for someone to win at Plinko to take my mind off of the fact that I nearly died. But hey, that's just me.

A lot of people in Port Charles went back to business as usual without a backward glance. Jax, for instance, who nearly died crashing his chopped in a blizzard, was very dapper in his suit at the hotel and his big worry was ensuring Morgan got to swim in the hotel pool in privacy. As if that poor kid isn't lonely enough. He already lost his brother; at least they could let him swim in the hotel pool when other kids were there so he could make a friend.

One of the best pieces of news all week was that the Bromance is back on. GH's real super-couple; Jason and Sonny are back together. I loved the 20 minutes of the show dedicated to Jason mentioning Claudia to Sonny and trying to get him to admit he "liked" her, liked her. And all good romances have a triangle, and GH didn't fail us here. Bernie was as jealous as Smithers when Mr. Burns talks to Homer Simpson.

Anthony is holding Claudia hostage, and the scenes between them are riveting. The game of cat and mouse is fascinating. They both have ample ammunition to blackmail the other. The best line in their bickering belonged to Claudia. When Anthony asked her why she betrayed him and told Sonny he shot Kate, she replied, "What it all boils down to Daddy is I hate you." Sonny does car about Claudia and understands that she is damaged because of abuse she endured at Anthony's hand. As he said to Jason, he doesn't trust her but he had to respect the fact that she was honest with him about Anthony shooting Kate. So when Anthony demanded a ransom, Sonny showed up with the loot. Sonny demanded Claudia, but ever the joker, Anthony taunted Sonny and said "You can grab me or save Claudia, but you can't do both" Apparently after Anthony escaped the poisoned burning hospital, he built a bomb in his spare time with parts he found in Kate's kitchen drawer.

I see a Battle of the Brothers on the horizon. Why? Because Biker Emily, oops, I mean Rebecca, seemingly prefers Nik's brother Lucky. The two have an easy rapport, and of course, Lucky isn't stalking her. Since the set crew had to rebuild the Kelly's Diner set for the B.J. episode, it is magically opened again now, and hired Rebecca as a waitress, much to Nik's chagrin. Edward Quartermaine was sniffing around Rebecca, too- and asked her to move into the Q mansion, which she not so politely declined. Allow me to make a declaration - if I happen to look like anyone's dead relative and you want to put me up in your mansion so I can sit around and look like your dead relative, I can be packed in 30 minutes.

What will happen tomorrow dear readers? Will anyone notice that Sam played Veronica Mars girl detective wearing a kimono that was stolen from an old 70's Totie Fields Muumuu? Will Tracy cement her cougar reputation flirting with Ethan? Will Maxie tell Uncle Mac he'd be a haggard old drunk without her? Will Elizabeth and Matt ever get out of the hospital? Will baby Emma grow up and write a memoir called "Rockabye Baby in the Treetop"? Will GH look exactly like it did before it burned down when it's rebuilt, or will they update it and finally fix those elevators that always stall? Will we ever see Molly and Kristina again? Will Mercy Hospital start putting V-8 Fusion in their IV's?


Tamilu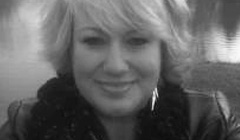 2018 DAYTIME EMMYS: RED CARPET INTERVIEWS