If you don't hear Linda Rondstadt's voice in your head when you read that line, you are missing out on something truly wonderful.

Liz has done everything she knows to try to make Jason hers, but I think she's gonna miss him for a long, long time.

A few of you think I am hard on Liz because I don't like her. That's totally wrong. I'm hard on her because I like her. Ever hear that Biblical nugget of wisdom "Faithful are the wounds of a friend; but the kisses of an enemy are deceitful."?

Let's pretend that Elizabeth Weber is not a fictional character and instead suppose she is a real live friend of mine. Wouldn't I be saying to her right now "It's about time you dumped that thug!"??? Of course, I would tell her the truth straight up, because that is what friends do. Many people don't like the truth and they would rather have 'the kisses of an enemy' better known today as having someone blow smoke up you a**. If Liz were my real friend I would be cheering on her choice to end things with Jason. And it's not because I hate her and want her to be miserable, I just want her to be true to who she is.

Sure, Jason and Liz are hot together I have always enjoyed their chemistry. I know they love one another. I even rooted for them for a time. But here's the rub. Elizabeth Weber is one of the SENSIBLE people in Port Charles. She's not a Carly or a Sam or a Claudia. She doesn't get off on adrenaline, bad boys and danger. She's a single mom who gets up and goes to work every day who is devoted to her two kids. Liz and I thought Jason could change. Liz and I thought when Jason found out he was going to be a Dad; he might actually give up his dangerous lifestyle for the woman he loved and his child. But we were wrong, me and my pal Liz. Jason just kept being a criminal. The best quote on this ever is from Oprah, "When someone shows you who they are, believe them." If I would have heard that quote at 20, I could have saved myself a lot of lousy relationships along the way. Jason showed Elizabeth he was a mobster years ago, but she kept seeing who he COULD be and not who he WAS. She was in love with a figment of her imagination, someone who didn't really exist. Now, it's over. Now she can date Matt Hunter or Nikolas or someone who is good Daddy material.

Let's move over to Three's Company in the new Lulu, Johnny, and Maxie apartment. We all know that's what they are setting up, right? We should make a wager on how long it will be until Johnny accidentally walks in on Maxie taking a bubble bath or some other contrived situation to cause trouble with Lulu. Hey we already have Robin and Patrick, no sense in having two stables couples on the show at once, right? We don't want to appear greedy… (In case you didn't notice, that was sarcasm.) I expect this living arrangement to have disastrous (and ridiculous) results.

We have been seeing more of Mac lately and that is a great thing. John J. York is one of the underused gems of GH. When they actually give the guy something to work with, he nails it. Mac is the kind of dad every girl would love at my age and hate at Maxie's age. At Maxie's age, you think you are invincible. You assume nothing bad can ever happen to you and parental concern is just annoying. At my age, you know the world is an unkind place at times and knowing you have one guy solidly in your corner 100% of the time, a guy who would punch someone in the face if they hurt you- well, it's a treasure. I miss my Daddy! Mac urged Maxie to end her friendship with Spinelli because he is scared for her. If Mac knew Maxie left the safety of his house to move in with Lulu and Jr. Mobster Johnny, he would be highly peeved.

So hey there cowboys and cowgirls! How about those barnyard scenes with Nadine and Nikolas sitting down next to a cow? How bovine! I think we all knew the Prince was not going to actually lay a finger on a large smelly farm animal. But I finally understand why Nadine never left Port Charles until she went back to see Aunt Raylene one last time.

I think Port Charles must be like the Hotel California, you can check out any time you like, but you can never leave. Nadine is one of 3 examples of this phenomenon. She went to Port Charles initially to see her comatose sister Jolene, and…never went back home.

Next, we have Spinelli. He was at his Grandma's house in Tennessee when Jason forcibly brought him back to Port Charles to uncover some dirty dealings with Lorenzo Alcazar. That was 2 years back, and he…never went back home.

The third and most recent evidence I have to present is Olivia Falconeri who came to Port Charles for Sonny and Kate's wedding. After Kate got shot and the wedding was called off, Olivia…never went back home. And to boot, she has been stabbed. That should have provided her with extra incentive to move back home.

It's time for Kate to move back to Manhattan, too. That way Carly will have to fly to New York City to crash Kate's pretentious parties in duplicate dresses.

Having the Russians burn down Ruby's diner was a monumental mistake. First off, that set has been part of GH for at least the last 30 years. It was the one place in town where every one of all walks of life ran into one another. And it had rooms for rent upstairs so when wayward people needed a place to crash, they could go there. It was a central spot on the Port Charles map and I will be tr?s unhappy if it's a permanent. Let's hope Luke and Bobbie had enough insurance to rebuild.

Carly could use a place to stop and get some hot cocoa. I was touched by the scene in which Carly was talking to a framed photo of Michael. It was nice to see his sweet little face, even in a picture. Of course, word on the street is that they are casting for a 17 year old boy to be an older version of Michael, so I guess it is best I don't get myself too attached to Dylan Cash's face. With the rate kid's age in Port Charles, Robin won't have to worry about baby Emma sleeping though the night much longer; she should be in preschool by April.

What will happen tomorrow dear readers? Will Johnny have to pretend he's gay when Mr. Roper the landlord drops by? Will whoever is hacking into Spinelli's computer be able to decipher his secret language? Will Luke find out that Tracy knows that he knows that they are not really divorced? Will Sam realize that jumping into the back of the Russian Mob Mystery Mobile was most likely a bad idea? Will Kate's feelings be hurt because everyone said Carly looked prettier in the dress than she did? Would any of you out there argue if your ex opened a 5 million dollar trust fund for your kid? Will Sonny enjoy the revenge sex he's about to have with Claudia after finding out Kate slept with Golden Boy?


Tamilu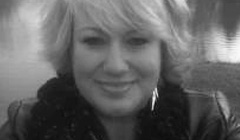 2018 DAYTIME EMMYS: RED CARPET INTERVIEWS