The trail of broken hearts was scattered with feet this week on G.H. as we mourned the losses of Tony, Courtney, and Danny.

As a long time viewer, Tony's memorial service made me mourn for real. As I sit here typing on my laptop, I am brushing away tears. My mind says "The dude is a fictional character, Tamilu." My heart says something different. The memories of his life replayed, his romance with Bobbie, how two best friends finally realized they were in love and made a life together, the tragic death of their daughter B.J. Tony's heartfelt acceptance of Lucas' sexuality, the scenes of him dancing and spinning with B.J. - all those tender memories are things I went through with them, vicariously of course, but emotionally involved no less. I loved Luke's words at his memorial service. I loved the simplicity and eloquence. "I liked Tony Jones…" he began, and we know from Luke, that's high praise, as he just doesn't hold that many people in high regard.

The scenes with Carly and Bobbie at B.J.'s grave were sensational, too. Laura Wright's performance was laced with remorse and regret, and made us all think of the times in life we are forced to look at our own reflection in the mirror of the past and see the awful things we have done, people we have hurt, lives we have injured. She brilliantly captured the helpless look of one who knows there is no way to undo the pain we have unleashed into someone else's soul. Carly willfully and knowingly broke up Bobbie's marriage, and felt compelled to again apologize and beg forgiveness for things that simply can't be undone. But forgiveness appeared, and Bobbie reassured her that she had let the past go a long time ago. Carly hasn't been able to forgive herself, but Bobbie had released Carly from those bonds a long time ago in order to get to know and love her long lost daughter.

While I hate to see Brad Maule go, and while I wish we would have had more clips and trips down memory lane, I think this whole storyline was very well written and magnificently acted by all involved.

And when I say the word Magnificent, another GH Wonder comes to mind, the sensational smile of Tristan Rogers, back from wherever it's been hiding lo these many years. It's one of those mysteries of the universe - how can an actor as handsome, talented and charming as Tristan Rogers simply vanish off the face of the Earth? I don't understand such things, but I am glad GH found where he was hiding and lured him out of obscurity. He will be back for another run end of March or early April according to the rumors. This is very good news to me. And, if he comes with Emma Samms as Holly or Finola Hughes as Anna Devane in tow, that would be quite alright as well.

I have heard from many long time viewers and the consensus is 100% positive, every letter I have gotten from people in my age range are thrilled to have our old faves back - but I am curious, how do the reprised characters of days past play for those of you who weren't around for their first runs? Do you like Dr. Noah Drake, Robert Scorpio and Holly? To help you put this in perspective, imagine if Sonny and Jason and Carly all left the show right now, and then came back 15 years down the line - you'd be happy to see them, as we are to see Noah and Robert and Holly who were main characters for us in the 80's. Does that analogy help some of the newer viewers understand what all the fuss is about?

The very best news I have heard in ages concerning GH is that John Ingle is going to return as Edward Quartermaine. I am delighted to no end. Jed Allen never clicked with me in that character, and I've never felt as cheated as when Anna Lee died and I didn't get to see John Ingle's Edward Q at her funeral. Edward is a layered character - ruthless at one turn, and tender at the next, and John Ingle can bring both of those things home. I am very happy he's coming back. Now if we can only get Kristina Wagner back, I won't have anything left to complain about!

Well, there is always Robin to complain about. Her self righteous speech to Jax about Carly reminded me why I can't stand her. Carly is flawed and certainly doesn't always make the best choices, but currently she is at baby John's bedside because Courtney was her best friend and she made a promise and is keeping it. She has no agenda. If I believed that Robin was warning Jax for his protection, that would be one thing, but I think instead that Robin just wants to hurt Carly, to have Jax take baby John away from her in some misguided attempt at revenge. Miserable people always want everyone else to be miserable, too. I don't have any nice feelings about Robin this week. Why? Lots of reasons... I lost my Dad a year and half ago, and I adored him. If he showed up on my doorstep alive and well, no matter what his lame reason was for faking his death I would be SO HAPPY to see him alive I would forgive him in about 3 seconds because it would mean I had my Daddy back. Robin's bitterness pushed away her Dad and always is at work trying to make sure everyone hates the same people she hates. The things that used to be nice about Robin aren't very visible anymore and the only thing that remains is her anger and bitterness and she has become a very surly and bitchy character. This is the writer's doing though, nothing bad about Kimberly McCullough, she has proven she can act anything they write for her. I just wish they'd write her happy every now and then…

Nikolas' character is about to take a descent into Bad Cassadine territory, I think - more Helena/Stavros/Stefan crazy/obsessed and less just plain Alexis-like neurotic Cassadine. His drunken outburst at Courtney's Memorial was just the start. He did hit the nail on the head. He didn't say anything to that crowd that wasn't true. They did all abuse and mistreat and ignore Courtney. I can already see the plot possibilities if Nikolas succumbs to the Dark Side and he and Helena find out Baby John is really his biological child…As to Courtney's service, we got a few nice flashback clips, but not nearly enough. I hope Alicia Leigh Willis has success in her next venture; she'll be missed on GH.

My cable went out Friday and I didn't get to see Friday's episode until I could tape the replay of it this morning on Soap Net, so, I apologize for this being late and not as thorough as usual. I have a very small window of time in which to write today. So, hopefully, I'll be back up to full steam next week.

What will happen tomorrow, dear readers? Will they find a bigger premature baby doll and some more red Jell-O, as baby John grows? Will Sonny find a better hiding place for his sex cottage key then the bush that Michael can reach? Will Sam and Alexis bump into each other filling out all the paperwork required to find one another? (I started to make a comment about how Nancy Lee Grahn wasn't even old enough to be a Mom to someone Kelly Monaco's age, but then, when I looked her up on IMDB, turns out she will be 50 this April! Looking GOOD Nancy!) Will anyone adopt Rosie or is she just in Courtney's apartment eating roaches off the wall?


Tamilu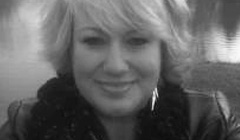 2018 DAYTIME EMMYS: RED CARPET INTERVIEWS