My all-time favorite super couple is back together and I am downright giddy. Have any two people on GH ever had more chemistry than Robert Scorpio and Luke Spencer? When the two of them grinned at one another in the hospital, I melted into a puddle on the floor; any icy thoughts about the GH writers have thawed into the warmth of gratitude and delight.

Sonny and Jason are connected, but they don't have any FUN. We never see those two cracking jokes and laughing, everything is always very serious. Magic. Wonder. That's the delight of Luke and Robert. Even now, in the midst of an epidemic and quarantine, the two of them view it as some grand adventure and speak of it with a twinkle in their eyes as if they think they can even make an outbreak of deadly encephalitis into a rollicking good time.

I kept wondering how on Earth they were going to explain Robert's long absence and if I'd be able to buy it. After his scenes with Robin, I did buy it; it was true to the character I'd known all those years ago. He'd been forced into staying silent about being alive by the WSB, he was protecting his family that part I believed, but the part where the WSB suddenly lets him out of his deal and lets him go to work for the before unheard of MRA…? Well, frankly I am so glad Tristan Rogers is back I wouldn't have cared if they pulled a Dallas on us and told us the whole boat explosion was Robin's dream.

I am glad the chimp isn't the carrier of the disease, he's pretty cute. Of course, we all know he will go the way of Rosie, Foster, Anabelle, and other pets of GH past and will simply vanish when he isn't vital to the story anymore. When he was mimicking Jason, Jason actually almost smiled.

There are rumors about that this outbreak will claim the lives of several GH characters - if you hate spoilers, skip to the next paragraph NOW... The rumor mill is saying the disease will be the end of Tony Jones, Edward Q, and Elizabeth's baby Cameron. No idea if that is an accurate body count, but that's what the word on the street is at present. Just don't let Big Alice get it. I love that chick.

Okay, it's safe again in this paragraph…Don't you feel bad for poor Skye? She's like a female lead in a horror film, the instant you have sex, the monster gets you. She finally makes love with Lorenzo, and in the afterglow by the fire, Lorenzo realizes she's a little TOO hot and rushes her to the hospital with the Jungle Fever brand of encephalitis.

Skye got there in time for a bed, but poor Prince Nikolas didn't, and now is shivering under a beach towel sized blanket on some rolling snack cart or something. He'd curled into the fetal position and still doesn't fit on the darned thing. He was only exposed to the virus as he went marching into the Quartermaine's house to rescue Leslie Lu, but she declined the offer to move to Wyndemere and wanted to stay with her Daddy and her new pet chimp. So this week Nikolas was rejected by Lulu, thinks he was rejected by Courtney, and caught a deadly virus. Not a good week to be a Prince apparently.

Sonny has also succumbed to the Fever and in one of the funniest moments this week blurts out the whole truth to Emily while delirious in his hospital bed. Mind you, all the other people who have this can barely function - Lucky can't crawl 3 inches to his cell phone to call for help, Lulu mumbles "Daddy" every to minutes or so, Skye is moaning incoherently, Sam is unconscious, but Sonny is able to slur out "It wasn't real. That kiss with Carly, it was all made up just to make you think we were back together but really we aren't and I still really think you're hot and I can't believe you fell for the fake kiss and damn I am really hot right now and I'm not talkin' about my fever." Okay, that isn't exactly what he said, but pretty close.

Robin is HIV positive and has a weakened immune system and everyone keeps saying "Hey, Robin, get out of here." But ever the martyr, she stays and makes grand declarations about how the patients need her. Of course, when she is keeled over, not only will she not be helping any patients, but other doctors will stop and tend to her as we learned this week that the doctors take priority over others on the organ donor list, we can only assume the same holds true when a Jungle Strain of Encephalitis spread like wildfire in upstate New York.

Kimberly McCullough did do a brilliant job this week in her scenes with her presumed dead father Robert Scorpio. I am supposing she may be more sympathetic to Patrick's issues with Noah Drake now that she has issues with her own father. But probably not.

Speaking of martyrs, Noah Drake is refusing Patrick's offer of a "living donor" portion of his liver to keep his recently rehabilitated alcoholic Dad alive as Noah doesn't want to put Patrick at risk. Someone will have to change his mind, as I don't want to say goodbye to Noah so soon, so Bobbie if you have to pull out the old tricks to get Noah to agree to a liver transplant, do it.

Bobbie of course, is preoccupied worrying about Lucas coming out and the epidemic at the hospital to be contemplating sex with Noah, and her ex Tony made an appearance this week and gave Lucas his blessing and told him he was proud of him. A sweet scene and one I suppose all kids hope to live out - to know that your parents will love you unconditionally and no matter what you are, or do, or become; that they will embrace, cherish and support you. Thankfully some of us actually have that.

Lucky was passed out on the floor of Nikolas' cabin but when Jessie went to rescue him, he was gone. Where did he go? Did he try to drive in his delirious state? Did Manny slip his ankle bracelet off again and follow him. By the way, why didn't MANNY get the fever? Or maybe Helena has Lucky, or maybe the chimp came and got Lucky. Who knows, all we know is that he's gone.

What will happen tomorrow dear readers? Will all the doctors walking around with no masks get Encephalitis, too? Will other presumed dead characters make an appearance - it's been way too long since we've seen Stefan Cassadine. If Lulu, Nikolas and Lucky all have the fever, what will that do to Laura's mental health? Will Danny wander out of Sam's room and get lost in the hospital? Will Liz keep asking medical questions to Emily instead of finding a real doctor to consult with? Will we find that Lorenzo is as potent as Sonny since he and Skye didn't use protection? Will Luke just hide in the Whittaker's Barn next time he's wanted for attempted murder instead of running off to 3rd world countries and spreading deadly diseases to his family and friends? Will the nursing staff take the chance to brush Sam's hair? Will Dillon uncover a real government conspiracy and shove it in Georgie's annoying face?


Tamilu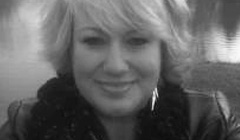 2018 DAYTIME EMMYS: RED CARPET INTERVIEWS