If you like Piña Coladas...
Noah Drake is back, and he's a drunk. Mind you, he's a stellar drunk- one who can perform brain surgery with loud classical music blaring in the O.R., and with a great retro shag haircut whose bangs may occasionally block his vision in said surgery, but a drunk no less. When Robin found him, he was in a bar head down on the table with a pile of empty glasses around his head slurring out the declaration that he was no longer in the business of saving lives. Next thing we know, he's in a lab coat with a clipboard rushing in to do surgery on a critical patient even though he isn't on staff at GH and no one knows who he is - but hey, I can suspend my disbelief over all this because he's still so dreamy.

Why Dr. Drake followed the call of Robin Scorpio, I have no idea. She looks to me like a little girl playing dress up, not an actual daughter. I keep expecting to find out it's "Take Your Daughter To Work Day" and Anna will come popping out from some exam room telling us after Faison blew up the ship she was on and everyone thought she was dead that she had instead attended med school in Barbados or something. Even so, Dr. Drake is back and I'm delighted. We even got a brief flash of Bobbie, and enquiring minds like mine can't help but wonder if that rogue son of his will end up being his and Bobbie's kids as it was about 25 years ago that they had their fling and well, his son looks to be about that age...

Jason finally agreed to have surgery and is now in surgery with the Surly Dr. Patrick Drake, the Hung-over Dr. Noah Drake, Robin the Elf Doctor observing, and The Oddly Tattooed Nurse whom we all know is Manny lurking around the hallways. And I can't forget to mention the fact that the power has gone down and it seems the back up generator is faulty as well, so now Jason is having major brain surgery by key chain flashlight and a lot of prayers from people God hasn't heard from much before.

Have no fear, Jason is not going to die, although they are doing their very best to make us think he is - and even after he wakes up from surgery and appears fine, rumor has it he may experience "setbacks" down the road.

Speaking of setbacks, Jax is about to experience some of his own- Nikolas and Courtney begin to suspect Jax fixed the paternity tests and that Jax may not really be the father of Courtney's baby. Luke seems to have gotten some info out of Dr. Meadows last week, so the rumor and the plot so far add up - Nik and Courtney are going to get another test independently, and I suppose when the results come back we will know if the rumors are true. I certainly hope they are not, as if Nik is the father of Courtney's baby it means we will have to see them together for years and that would truly bug me. But, sadly for me, the soaps don't always have the outcomes that I hope for.

But sometimes they do - I am thoroughly enjoying Carly's scenes enough to drop the 4.0 and just call her Carly. Her coup with Lorenzo and the Q's is going to be wonderful fun I think - I loved that she called a board meeting at the mental hospital (which the more I look at it I think it's just a redecorated Ward House Set) and it's going to be fun seeing her have some scenes with Luke. Who knows, maybe a family will actually emerge - we have Lucas on the verge of coming out to his family, Carly and Luke interacting, Lulu stirring up turmoil at the Q household, Bobbie's old love interest suddenly back in town, and Tony making the occasional appearance to comment on Jason's brain- this is more of this family than we have scene in years and all in a month's time. It's like an early Christmas gift.

I really love Skye, but I've been yelling at her lately- I want her to stop pining away after Luke and do something with her life other than sit around waiting for him to move their relationship forward. Maybe Carly will hire her and they can go into business together and be two strong independent women whose lives have stopped revolving around which man loves them and be who they are instead of what some man wants them to be.

The sweetest and healthiest relationship on GH right now is our newlywed couple Liz and Lucky - although I do wonder what has become of Cameron - when they are home alone he doesn't seem to be around. Once they mentioned he was "at Gram's" - so maybe Gram is giving them a honeymoon by keeping the baby for a month?

We did however find the missing Kristina, and she is older, and played by a new little girl who can actually talk. Of course if Alexis actually cons Ric into going to the woods to cut down a Christmas tree again, she and her new baby sister may be orphans, as their parents aren't really very good at being out in the woods.

What will happen tomorrow dear readers? Will Courtney continue to find ways to injure herself until she loses another baby? Will Noah Drake congratulate his son's successful surgery on Jason with a trip to Margaritaville? Will Sam, Robin, and Carly working together even though they all hate each other help them make the move to Santa's "Nice" list? Will Carly turn the Metro Court into a Bed and Breakfast and go domestic and start making omelets for the guests?

Only tomorrow knows, dear readers and I will tune in tomorrow as long as there are tomorrows.




Tamilu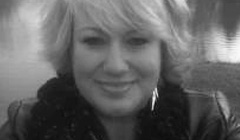 PRINTABLE VERSION
View a printer friendly version of this article
---
2018 DAYTIME EMMYS: RED CARPET INTERVIEWS