Every Christmas my girlfriends and I have a cookie exchange. This is a big event for me as I normally shun all girlie events like the plague - I detest baby showers and Tupperware parties and day outings to the mall. I'd rather poke myself in the eyes with knitting needles than go "antiquing" - I grew up playing baseball with the boys in my neighborhood and I feel more at home in a sports bar watching baseball with a bunch of guys than I do playing girly games at a bridal shower. But, since the cookie party involves...cookies, I make an exception and go to my friend's house with 7 balls of cookie dough.

Last night as I was up until 1 AM making 7 batches of Peanut Butter Blossoms I started to have serious soap thoughts about my mixer. I have an olive green Sunbeam Mixmaster that my Mom handed down to me. This thing is over 30 years old. It looks like hell, but it works like heaven. I dump my cookie ingredients in, put it on the setting that says "Cookie Dough Blending" and it mixes the butter and sugars, vanilla, eggs, flour and peanut butter, and I just have to occasionally scrape the bowl and not break my arm mixing it by hand with a wooden spoon. I love this mixer and again, it's over 30 years old. I made 7 batches of cookies last night, and it just kept chugging along. At Thanksgiving, it whipped perfect mashed potatoes for me, and before the invention of bread machines, its bread hooks helped knead bread dough.

I like things that last. I look around my kitchen and wonder if anything I bought this year will still be working flawlessly in 2035. And I wondered what couples will still be around in 30 years - If Laura ever shows back up, Skye and Tracy better get out of the way, Luke will run over both of them and bail on Tracy's 15 Million bucks for Laura, and we all know it. We're thankful for it. It's a love that lasted. On the other hand, Friday marked what would have been Emily and Nikolas' one year anniversary and that's already gone kaplunk, although I am still hoping for reconciliation - I still detest the pairing of Nik and Courtney. Alan and Monica don't get enough credit - sure they fight all the time and are always threatening one another and have been married and divorced and remarried, but here they are, still together after 30 years, just like my Sunbeam Mixmaster, chugging along. Why don't we ever get to have a scene of them celebrating an anniversary? Why not pay tribute to long lasting love, and promises kept? Why do we celebrate cheap flings on soaps and not lasting love? Are we afraid to hold it up and examine it, since so many of us have failed miserably at it in our lives?

Back to promises kept... I'm counting on the writers to follow through with the tease they gave us - a promise of a new start for Father and Son, Lorenzo and Diego. In the past, I have been harsh on Ignacio Serricchio for his wooden acting, but he sure proved me wrong this week. The scenes with he and Georgie as she tried to convince him to turn himself in were very moving and both of them did a superb job. I thought having Diego as the stalker was a dumb plot twist, but now that I see it's actually going to go somewhere, and that Lorenzo and Diego are going to learn to be father and son, I'm on board. The speech Alcazar gave Diego about "I shouldn't have expected a perfect son when I have been such an imperfect man." was truly fantastic and I hope we see their relationship develop, even though it seems it will be with Diego behind bars, as the court frowns on people who drug young women and take naked photos of them. Even when they think they are doing it to avenge their cousin's murder...

The good news is that this week gave us the much anticipated return of Dr. Noah Drake who had been absent from the GH canvas for 22 years. The bad news is, he's the only hope for Jason's brain surgery and he's now a hopeless drunk slurring in a bar about no longer being in the business of saving lives. No worries though, Robin is small but wily and I doubt she'll leave the bar without Noah in tow. What kind of a comeback would it be if he doesn't swoop in and save the day?

Jason has no idea this is happening, he's in Hawaii with Sam in their little Love Shack. May I just point out that GH films in L.A., and since I happen to live in Southern California, I can attest to the fact that a 20 minute drive from ABC studios is the Pacific Ocean. So I'm curious... why do we see scenes of Sam and Jason in bathing suits dripping wet after being hosed down on the set with nary a glimpse of the actual beaches that are about 3 blocks from them? They could grab a camcorder and drive to Malibu and get us some real live beach footage if they really wanted us to think they were in Hawaii. Remember the day of location shoots on soaps? Man, I sure hate those budget cuts...

Speaking of budget cuts, it appears for all intensive purposes that the loony bin Carly is locked up in merely consists of the lobby and Carly's room. And pretty much anyone can wander in and out at will; Emily and the kids, Lorenzo, Courtney, John Durant, and Luke in disguise. Let's pause here... consider the fact that Carly's doctor didn't even think about checking Luke's ID even after Manny broke into Carly's room and terrorized her - how did her Dr know Luke wasn't some criminal flunky? She'll be out soon anyway, as Carly cured herself by overhearing a conversation where Sonny told Jason he didn't love Carly anymore, he just felt sorry for her and found her pathetic. Now she's all better and ready to bust out of the hospital and wreak havoc on Port Charles. She wants to give up on all men and become independent. I understand that as I have occasionally toyed with that idea myself. But there's something she is missing and it's driving me nuts...Carly doesn't seem to grasp that Lorenzo actually loves her. It makes me crazy that she can't tell the difference between genuine love and her stupid obsession with Sonny. Lorenzo wants what is best for her, cheers her on when she succeeds, understands her weaknesses and accepts her as she is, helps her when she is in trouble, and he's always in her corner rooting for her. I wish she'd have an epiphany and truly grasp how rare and precious it is to be loved that way. I am happy to say I still love Carly 4.0 and most of you do, too from the letters I have received. It's going to be wonderful watching her story unfold, especially now that they have tossed Luke and the Quartermaine clan into the mix as Carly's going to end up with Lorenzo's ELQ stock...

Speaking of the Q's - isn't it a blast to see Lulu and Tracy going head to head? I don't know where they found the young lady who is playing Lulu, but she is absolutely amazing. She's one of those actresses you can't take your eyes off when she's in a scene. She stole loot from Skye's purse and bought Lucky an expensive watch with it, but with Liz and Lucky's finances, he will probably have to hock it to pay their rent next month or to buy Christmas gifts for Cameron.

Lucky's brother Nikolas has his own troubles. Nik told Courtney she and her baby are safe now that Helena has been locked up in an asylum. Oh yeah right, that always works. Helena has busted out of about a dozen prisons and various hospitals over the years. Remember the time when everyone thought she was comatose, but was slipping out in the night and committing crimes then sneaking back into bed and going all Veggie on the nurses by sunrise? If Nik thinks he has gotten rid of her, he's wrong.

What will happen tomorrow, dear readers? Will Emily dream she and Sonny have sex and then dream Carly comes in and clubs her with a Garden Weasel? Will Lulu steal enough money from the Q's to get a plane ticket to go visit her Mom for Christmas and help her brush her hair? Will I get my Christmas wish of having John Ingle and Kristina Wagner return to the roles that never should have been recast? Will Diego find people in prison who want to drug him and take nude photos? Will Dr. Drake sober up enough to remember Bobbie and will we actually get a glimpse of her? Will I cry again this year when Alan Quartermaine reads the Christmas story at the hospital Christmas Party?

Only tomorrow knows, dear readers and I will tune in tomorrow as long as there are tomorrows.




Tamilu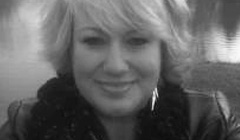 PRINTABLE VERSION
View a printer friendly version of this article
---
2018 DAYTIME EMMYS: RED CARPET INTERVIEWS