Here are the clips submitted by the Younger Actor and Younger Actress nominees this year for Emmy consideration. We've provided synopses for each clip and provided links to our comprehensive recaps of those episodes so that you can get a better feel for what action took place. To get all the additional details, just click on the appropriate links.
Outstanding Younger Actor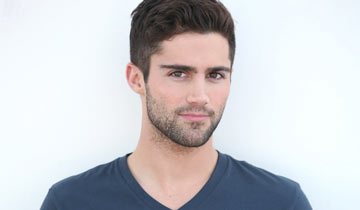 Max Ehrich (Fenmore Baldwin, The Young and the Restless)
Episode # 10065
Air Date: January 1, 2013
Running Time: 3:46

Episode Synopsis: Fen was indifferent when Lauren and Michael expressed concern that Jamie was being picked on. Later, a furious Fen caught Summer and Jamie together and revealed that Summer was masquerading as "Brittni."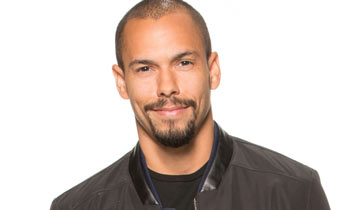 Bryton James (Devon Hamilton Winters, The Young and the Restless)
Episode # 9882
Air Date: April 11, 2012
Running Time: 7:16

Episode Synopsis: Devon was fearful that a medical procedure to restore his hearing might not work. His loved ones and family gathered at the hospital to lend their support. Later, Devon and Lily reflected on how much progress Devon had made since joining the Winters family.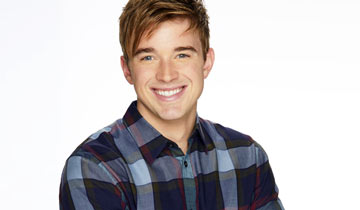 Chandler Massey (Will Horton, Days of our Lives)
Episode # 11786
Air Date: February 24, 2012
Running Time: 6:51

Episode Synopsis: After a game of beer pong, a drunken Will kissed another guy. He later turned to his grandmother, Marlena, for counsel and was surprised when Marlena was not shocked or outraged by the kiss. A tearful Will asked Marlena if he might be gay.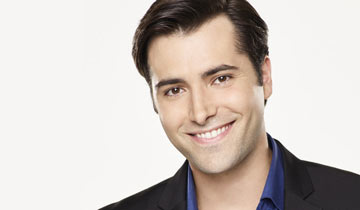 Freddie Smith (Sonny Kiriakis,, Days of our Lives)
Episode # 11871
Air Date: June 26, 2012
Running Time: 4:56

Episode Synopsis: After some prodding from Lucas, Sonny admitted that his feelings for Will went beyond friendship. Sonny, however, feared that Will wasn't ready to be anything more than friends.

Outstanding Younger Actress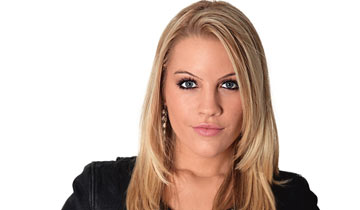 Kristen Alderson (Starr Manning, General Hospital)
Episode #12521
Air Date: March 21, 2012
Running Time: 5:46

Episode Synopsis: In a mausoleum, Starr tearfully said goodbye to boyfriend, Cole, and daughter, Hope. She later vowed that she would make Sonny Corinthos pay for their deaths.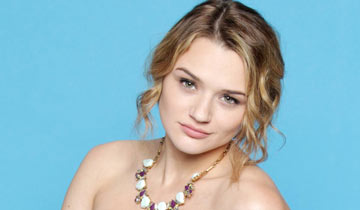 Hunter Haley King (Summer Newman, The Young and the Restless)
Episode #10046
Air Date: December 4, 2012
Running Time: 10:31

Episode Synopsis: Angry over her parents' constant fighting, Summer went missing. Later, she said she wanted to leave town and start fresh somewhere else, where no one knew of her mother or grandfather. Summer eventually broke down and admitted to Phyllis that she could never leave because she'd miss her family.

Lindsey Morgan (Kristina Davis, General Hospital)
Episode #12657
Air Date: October 2, 2012
Running Time: 6:33

Episode Synopsis:Kristina was kidnapped and learned that the man who was holding her was Joe Scully, Jr., her husband's father. Kristina lashed out, but later her anger turned to panic when Joe revealed that he wasn't holding her for ransom -- he was planning to kill her.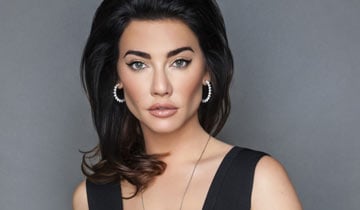 Jacqueline Macinnes Wood (Steffy Forrester, The Bold and the Beautiful)
Episode #6315
Air Date: May 4, 2012
Running Time: 8:16

Episode Synopsis: Steffy surprised Liam by presenting him with signed annulment papers. The pair reflected on their marriage and even shared a song. Later, Steffy was stunned when Liam ripped up the papers and kissed her.
» CLICK TO CONTINUE TO PART FIVE: WRITING AND DIRECTING