Here are the clips submitted by the Lead Actor and Lead Actress nominees this year for Emmy consideration. We've provided synopses for each clip and provided links to our comprehensive recaps of those episodes so that you can get a better feel for what action took place. To get all the additional details, just click on the appropriate links.
Outstanding Lead Actor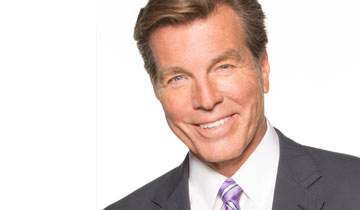 Peter Bergman (Jack Abbott, The Young and the Restless)
Episode #10026
Air Date: November 2, 2012
Running Time: 10:09

Episode Synopsis: Jack learned of Billy's deception and fired him. Before going for what he called a "small medical procedure," Jack left Adam in charge of Newman Enterprises during his absence. Despite asking that no one be told of his procedure, Billy learned of it and visited Jack in the hospital. Jack turned Billy away, despite Billy's attempts to smooth things over.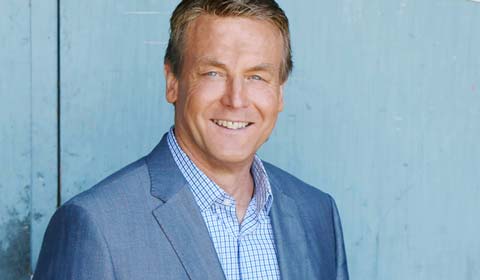 Doug Davidson (Paul Williams, The Young and the Restless)
Episode #9940
Air Date: July 3, 2012
Running Time: 10:58

Episode Synopsis: Paul turned himself in after the shooting death of his son, Ricky. Paul recounted how he'd only shot Ricky to prevent him from killing again. Later, Paul broke down as he fully realized that his son would not be returning.
Michael Muhney (Adam Newman, The Young and the Restless)
Episode #10045
Air Date: December 3, 2012
Running Time: 11:42

Episode Synopsis: Adam and Chelsea argued about his involvement with Sharon, prompting him to walk out on his wife. Victor gave Adam information to use against Jack to regain control of Newman Enterprises. Later, Sharon summoned Adam to tell him that she'd decided that she needed to let go of him.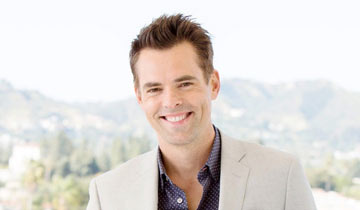 Jason Thompson (Patrick Drake, General Hospital)
Episode #12516
Air Date: March 14, 2012
Running Time: 6:31

Episode Synopsis: On the morning of her funeral, Patrick dreamed that his wife, Robin, was still alive. He later questioned how he could take care of their daughter when he was barely able to take care of himself.

Outstanding Lead Actress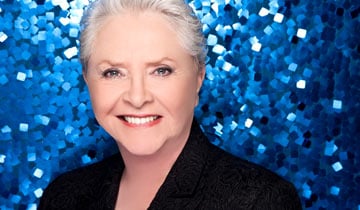 Susan Flannery (Stephanie Forrester, The Bold and the Beautiful)
Episode #6456
Air Date: November 26, 2012
Running Time: 10:00

Episode Synopsis: Brooke helped keep Stephanie comfortable as Stephanie's condition deteriorated. The two women reflected on their lifetime of conflict and, ultimately, their love. Stephanie closed her eyes to rest until her husband, Eric, could arrive. But as Brooke sang Stephanie to sleep, Stephanie took her final breath and passed away.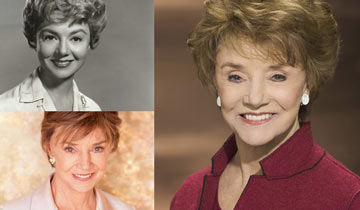 Peggy McCay (Caroline Brady, Days of our Lives)
Episode #11936
Air Date: October 10, 2012
Running Time: 5:09

Episode Synopsis: Caroline told Bo a story of events that she said had happened the day before. After Caroline dropped a tray of glasses, she mistook Bo for her late husband. Caroline became agitated when Bo suggested that she should see a doctor.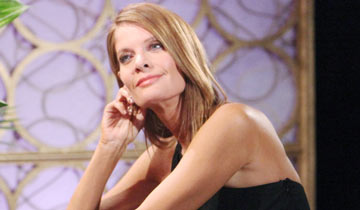 Michelle Stafford (Phyllis Summers, The Young and the Restless)
Episode #10019
Air Date: October 24, 2012
Running Time: 6:14

Episode Synopsis: Phyllis and Christine got into a confrontation over Christine's decision to sue Phyllis. Later, Phyllis asked Nick to "get past" their differences, but Nick said that this time he couldn't.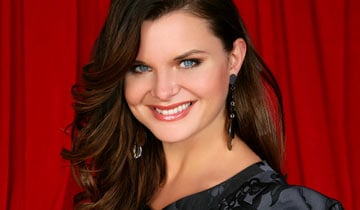 Heather Tom (Katie Logan, The Bold and the Beautiful)
Episode #6436 and 6437
Air Date: October 25, 2012, and October 26, 2012
Running Time:14:50

Episode Synopsis: Katie told her newborn child that she had to leave him because she didn't want him to fall in love with her because she might die. Later, Katie told Bill and Brooke that she was leaving.

Because it airs for only 30 minutes, The Bold and the Beautiful actors are permitted to submit two episodes.
» CLICK TO CONTINUE TO PART THREE: SUPPORTING ACTOR/ACTRESS