THE 39TH ANNUAL DAYTIME EMMY AWARDS
Emmy predictions:
Dan J Kroll
Posted Sunday, May 27, 2012 7:18:36 PM
DAN J KROLL
Dan is the founder of
soap
central
.com
and the host of the weekly soap opera entertainment radio show, Soap Central Live. His "must see" soap was All My Children, but his work on
soap
central
.com
has given him an appreciation for all of the soaps; he watches each soap on a regular basis. Dan started
soap
central
.com
as part of his personal home page in 1995. Dan has appeared as an extra on As the World Turns and as a soap expert on the SOAPnet reality-ish program,
Relative Madness
.
Note from Dan
: It seems that if I pick someone to win, it's the Emmy kiss of death. It's hard to know what voters look for when they cast their Emmy ballots. So I've opted to pick who I think the Emmy voters will select, and then I offer my own rankings that reflect how I would have voted.
▸ Skip to Dan's picks for
Drama Series
▸ Skip to Dan's picks for
Lead and Actress
▸ Skip to Dan's picks for
Supporting Actor and Actress
▸ Skip to Dan's picks for
Younger Actor and Actress
▸ Skip to Dan's picks for
Writing and Directing Teams
---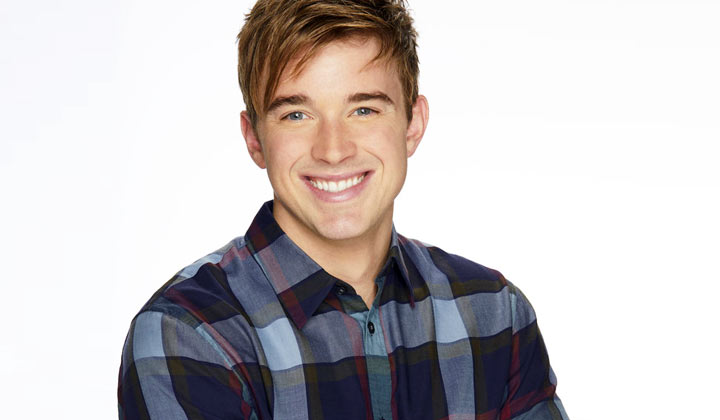 OUTSTANDING YOUNGER ACTOR
Chandler Massey
Will Horton
Flip a (three-sided) coin, throw a dart, or pull a name from a hat. For me, this is a three-person race.
Eddie Alderson's clip was probably one of the best-chosen reels of all this year's submissions. Why? Eddie got to share screentime with all of the big players: Robert S. Woods (Bo Buchanan), Hillary B. Smith (Nora Hanen), John Wesley Shipp (Eddie Ford), and Jerry ver Dorn (Clint Buchanan). Here's the dilemma: if voters let those other performances bleed into how they vote, Eddie will win. That's not to say that his performance wasn't good on its own -- it definitely was.
Chad Duell's reel addressed an issue not often discussed in the open: males who have been sexually assaulted. There were flashes of rather graphic violence in the reel, which made it hard to watch at times. What Chad did well was to show the inner struggle that Michael was feeling -- the belief that he was somehow less of a man because he'd been raped. There were minor things to detract from the scene, like the fake snow at the top of the reel. It's a solid reel, and could very well give Chad his first Emmy.
In Chandler Massey's reel, his character, Will, almost, sorta, kinda came out to his grandmother. The chemistry between Chandler and soap diva Deidre Hall (Marlena Evans) was electric. (On a completely unrelated note, I'm so disappointed that Deidre didn't submit herself for Emmy consideration this year. She was amazing in both Chandler's clip and the clip submitted by Matthew Ashford in the Lead Actor category.) The angst was palpable in the scenes, as Will tried to explain to Marlena why he couldn't give his girlfriend what she needed. Despite Marlena's assurance that she'd love Will no matter what he told her, Will broke down and left.
I don't like calling someone an also-ran (especially when they could win and make me have to eat my hat), but Nathan Parsons reel was the weakest of the four to me. I really thought he'd submit a different episode. When I think about how voters might vote, I don't know that the episode selected conveys enough backstory. Sonny told Ethan to stay away from underage Kristina -- and then Ethan, liquor in hand, was chatting it up with Kristina. I did think the ending was strong, as Ethan feared that everyone that mattered to him would eventually leave him.
Who I'd like to win
: Eddie Alderson
Who voters will pick
: Chad Duell
The final rankings
: Chandler Massey, Eddie Alderson, Chad Duell, Nathan Parsons
---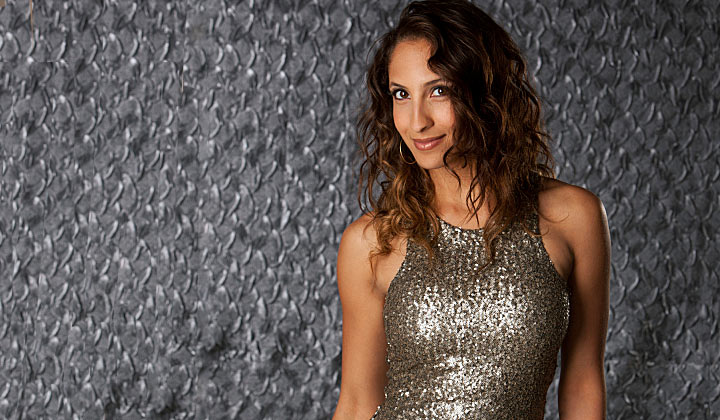 OUTSTANDING YOUNGER ACTRESS