Here are the clips submitted by the Supporting Actor and Supporting Actress nominees this year for Emmy consideration. We've provided synopses for each clip and provided links to our comprehensive recaps of those episodes so that you can get a better feel for what action took place. To get all the additional details, just click on the appropriate links.
Outstanding Supporting Actor

Bradford Anderson (Damian Spinelli, General Hospital)
Episode #12376
Air Date: August 24, 2011
Running Time: 11:45

Episode Synopsis: At the cemetery, Spinelli, believing he was a private investigator named the Jackal, revealed that all of his memories were still intact in his mind. He revealed that he'd failed Georgie by not being able to stop her murder. The Jackal lamented that too many people hid behind a computer screen, unable to have real-world interactions. The Jackal angrily told Maxie to stay away from him because getting close to people had only ended up hurting him in the past.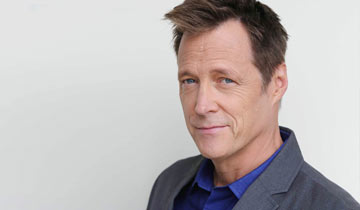 Matthew Ashford (Jack Deveraux, Days of our Lives)
Episode #11725
Air Date: November 30, 2011
Running Time: 11:25

Episode Synopsis: Jack canceled an appointment with Marlena, but she tracked him down at the Brady Pub. Jack confessed that many of the people in his life hadn't lived up to his expectations. Later, at Marlena's home, Jack began having flashbacks of the torture he'd undergone during his time as a prisoner in Afghanistan. As he continued to open up, Jack revealed that he'd had a cellmate who'd been murdered by their captives. Jack sobbed uncontrollably as he was flooded with the memories.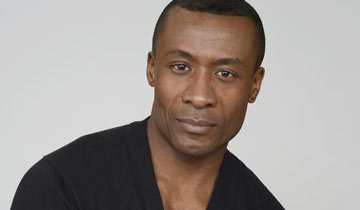 Sean Blakemore (Shawn Butler, General Hospital)
Episode #12432
Air Date: November 11, 2011
Running Time: 13:21

Episode Synopsis: Shawn was on his way to drop off a package when Carly arrived and prevented him from leaving. Shawn lashed out at Carly and others who didn't appreciate Veterans Day. Shawn reflected on a friendly fire incident that had resulted in him accidentally killing another Marine. Shawn regretted that his comrade's son would grow up without a father. He said he knew was it was like; as a six-year-old boy he'd witnessed his father being murdered.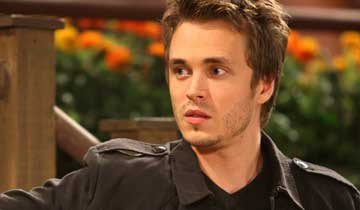 Jonathan Jackson (Lucky Spencer, General Hospital)
Episode #12271
Air Date: March 28, 2011
Running Time: 10:22

Episode Synopsis: Lucky confronted Luke about the hit-and-run accident that had killed Lucky's son, Jake. When Luke poured himself a drink to prove he could handle his liquor, Lucky grabbed the glass and threw it against the wall, and then shook his father violently. Lucky assured his father that in spite of everything, he didn't hate Luke. Lucky later went to Jason's apartment, but found Sam there instead. Lucky told Sam that forensic evidence had proven Luke was the driver that had killed Jake, and asked that she tell Jason not to kill Luke.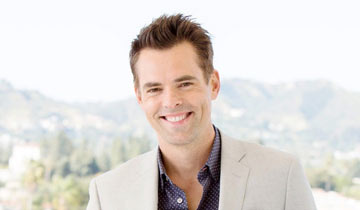 Jason Thompson (Patrick Drake, General Hospital)
Episode #12426
Air Date: November 3, 2011
Running Time: 9:32

Episode Synopsis: Emma fell asleep before her birthday party started, but that didn't stop Patrick and Robin from celebrating the occasion. As Emma was fast asleep in her room, Patrick recorded a video message for Emma. He told her that he'd always love her, even when she was too old to hold his hand while crossing the street or too tall for shoulder rides. Later, Patrick and Robin joked that Emma would probably be embarrassed by the video when she became a teenager.

Outstanding Supporting Actress


Melissa Claire Egan (Annie Chandler, Annie Chandler)
Episode #10678
Air Date: August 5, 2011
Running Time: 8:54

Episode Synopsis: Annie held Marissa hostage in the attic at Chandler Mansion. Annie left Marissa for dead and headed downstairs for what she thought was a romantic evening with JR. Annie said her crimes were the result of JR not loving her enough. Annie panicked when JR suggested that she check herself into Oakhaven. Later, Annie admitted that she'd hurt Marissa.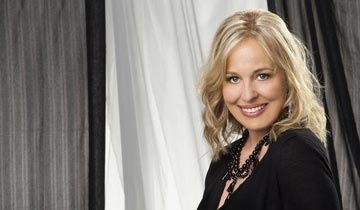 Genie Francis (Genevieve Atkison, The Young and the Restless)
Episode #9724
Air Date: August 25, 2011
Running Time: 14:21

Episode Synopsis: Genevieve was surprised when Colin presented her with divorce papers. Before Colin left, Genevieve told him that she'd told Jill that they'd slept together. Genevieve wouldn't allow Colin to lash out at her, noting that he'd taught her everything she knew. When Colin did leave, Genevieve fought back tears. Jack arrived later, and the two toasted Genevieve's newfound freedom. Things turned amorous, but Genevieve said she wasn't ready because Colin was the only man she'd been intimate with.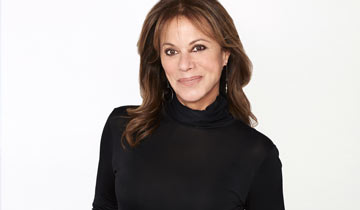 Nancy Lee Grahn (Alexis Davis, General Hospital)
Episode #12381
Air Date: August 31, 2011
Running Time: 8:00

Episode Synopsis: Alexis declined Carly's request to band together and keep Sonny out of their kids' lives. Alexis blasted Carly for not giving the love that Jax deserved, and accused Carly of not taking responsibility for any of her wrongdoing. Despite Carly's assertions that Alexis had feelings for Jax and Sonny, Alexis refused to back down. Alexis then presented Carly with divorce papers that Jax had drawn up but never filed.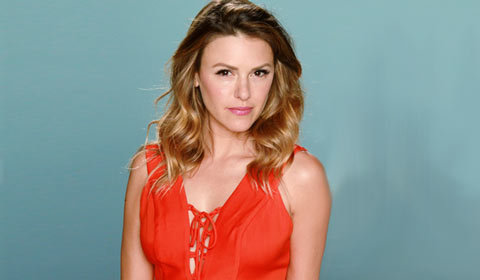 Elizabeth Hendrickson (Chloe Mitchell, The Young and the Restless)
Episode #9731
Air Date: September 6, 2011
Running Time: 10:36

Episode Synopsis: Chloe broke down when Delia had to be taken for more tests. Kevin tried to calm Chloe when she started beating herself up for not being reachable when Delia was taken to the hospital. Despite additional words of encouragement from Jack and Victoria, Chloe continued to blame herself. Chloe was devastated when the doctor informed her that Delia had leukemia.

Rebecca Herbst (Elizabeth Webber, General Hospital)
Episode #12267
Air Date: March 22, 2011
Running Time: 7:39

Episode Synopsis: At the hospital, Elizabeth and Lucky discussed Jake's condition. Though Lucky explained that the doctors had said there was no chance of Jake regaining consciousness, Elizabeth sobbed that she wasn't ready to let go. Later, Elizabeth slapped Jason when he suggested that they donate one of Jake's kidneys to help save Josslyn's life. After Lucky explained that Jake could save other children's lives, Elizabeth agreed to the procedure.
CLICK TO CONTINUE TO PART FOUR: YOUNGER ACTOR/ACTRESS