Here are the clips submitted by the Younger Actor and Supporting Actress nominees this year for Emmy consideration. We've provided synopses for each clip and provided links to our comprehensive recaps of those episodes so that you can get a better feel for what action took place. To get all the additional details, just click on the appropriate links.
Outstanding Younger Actor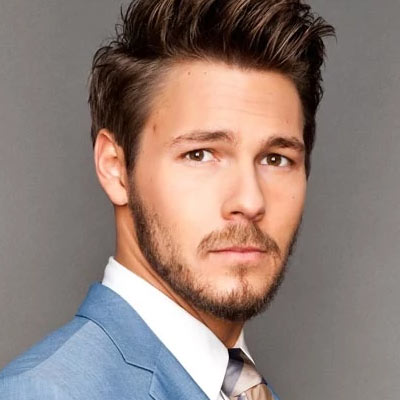 Scott Clifton (Liam Cooper, The Bold and the Beautiful)
Episode #5892 and #5893
Air Date: August 31, 2010, and September 1, 2010
Running Time: 19:28

Episode Synopsis: At the hospital, Bill, Thorne, Katie, Liam, and Hope waited for the DNA results that would identify Bill or Thorne as Liam's father. Liam opened up to Katie and Hope about what he was feeling, and secretly hoped that Thorne would end up being his dad. When Bill was revealed to be his dad, Liam was devastated. Later, Liam recalled his mother's last moments of life before succumbing to breast cancer. When Bill made sarcastic comments about reading Liam a bedtime story, Liam slugged his newfound dad.

Because it airs for only 30 minutes, The Bold and the Beautiful actors are permitted to submit two episodes.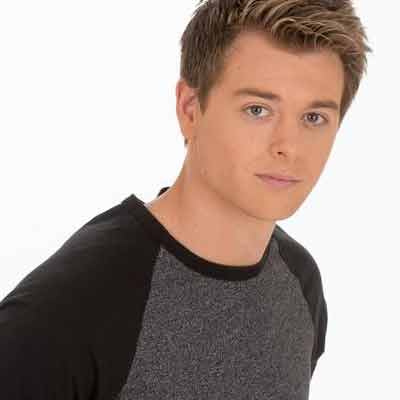 Chad Duell (Michael Corinthos, General Hospital)
Episode #12187
Air Date: November 18, 2010
Running Time: 5:15

Episode Synopsis: On the piers, Abby tried to get Michael to talk about his time in prison, but Michael refused to open up. When she pressed, Michael lashed out at her by asking if she liked to "talk to drunk guys to get money in [her] underwear." Michael called himself hateful, and tearfully stated that he wasn't able to talk about what had happened to him. Later, Michael was elated to learn that a judge had agreed to let Sonny visit with him.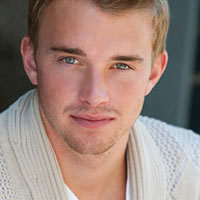 Chandler Massey (Will Horton, Days of our Lives)
Episode #11460
Air Date: November 15, 2010
Running Time: 4:12

Episode Synopsis: Sami admitted that she was afraid that Nicole could turn Sydney against Sami, but Will assured his mother that Rafe would not allow that to happen. Will said that Nicole could have years with Sydney, and that wouldn't change how Sydney felt about Sami, because Sami was a great mom.

Outstanding Younger Actress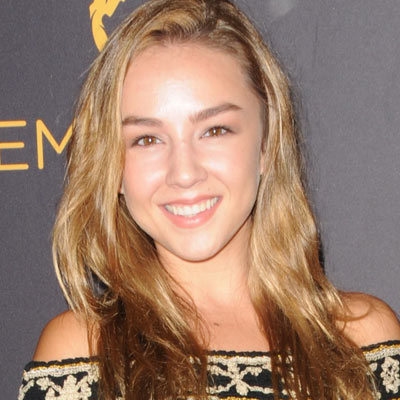 Lexi Ainsworth (Kristina Davis, General Hospital)
Episode #12045
Air Date: April 27, 2010
Running Time: 10:52

Episode Synopsis: Kristina opened up to her mother, Alexis, about her boyfriend, Kiefer, wanting to have sex with her. Kristina revealed that Kiefer had slapped her after she'd said that she wasn't ready to have sex. Kristina had initially blamed herself for the abuse she'd suffered and admitted that she needed to figure out why she'd remained involved with an abusive boyfriend. In a tender moment, Kristina and her mother wiped away each other's tears. Later, Kristina visited her father, Sonny, and learned how he had been abused by his stepfather.

Brittany Allen (Marissa Tasker, All My Children)
Episode #10443
Air Date: August 24, 2010
Running Time: 12:56

Episode Synopsis: Marissa confessed to JR that she slept with Scott. While Marissa said that she hated herself for cheating on her husband, she blamed the affair on a moment of hurt and confusion. Marissa was shocked when JR blamed Scott for the affair, saying that Scott had used her to get back at him. Marissa again took responsibility, and told JR that their relationship wasn't working and that they had to face the fact that he was not in love with her and had not been for a long time. Later, Marissa called David, thinking that she was dialing Krystal. When David arrived, Marissa vented on her father, calling him "toxic." Marissa than said goodbye to her stepson, AJ, but assured him that she'd always be there for him -- even if she wasn't living in the same house as him.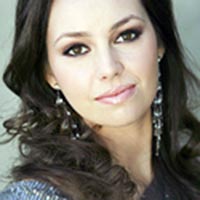 Emily O'Brien (Jana Hawkes, The Young and the Restless)
Episode #9362
Air Date: March 25, 2010
Running Time: 6:00

Episode Synopsis: Jana escaped from the cage in which she'd been imprisoned, only to encounter her captors, Daisy and Ryder. Jana promised she wouldn't tell anyone what had been done to her and added she would be willing to fake an injury to keep their secret. Despite her pleas, Ryder locked her in a wooden crate. Once she realized that her screaming failed to draw any attention, Jana removed a screwdriver from her sock and used it to try to pry her way out of the create.
2018 DAYTIME EMMYS: SOAP CENTRAL'S COMPREHENSIVE COVERAGE