Here are the clips submitted by the Supporting Actor and Supporting Actress nominees this year for Emmy consideration. We've provided synopses for each clip and provided links to our comprehensive recaps of those episodes so that you can get a better feel for what action took place. To get all the additional details, just click on the appropriate links.
Outstanding Supporting Actor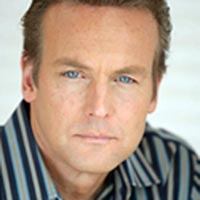 Doug Davidson (Paul Williams, The Young and the Restless)
Episode #9395
Air Date: May 11, 2010
Running Time: 9:50

Episode Synopsis: Paul was stunned when his sister, Patty, held a syringe to her neck and threatened to take her life rather than spend her life in a psychiatric facility. Paul pleaded with Patty not to take her life, saying that he couldn't live without her. He asked Patty to reflect on when they were kids and their lives were so much happier. In the end, Patty collapsed into her brother's arms before being carted off to jail.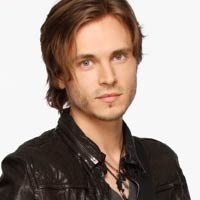 Jonathan Jackson (Lucky Spencer, General Hospital)
Episode #1979
Air Date: January 25, 2010
Running Time: 17:10

Episode Synopsis: Lucky confronted Elizabeth and Nikolas about their affair. When Elizabeth asked how he'd found out, Lucky revealed that he'd caught them in the act. After he lashed out at Elizabeth, noting that she'd cheated on him before, Lucky turned his anger on his brother, Nikolas. Before he left, Lucky tearful asked what had happened to the girl he'd met and fallen in love with. Later, Lucky sought counsel from his father, Luke, and a glass of alcohol.


Brian Kerwin (Charlie Banks, One Life to Live)
Episode #10592
Air Date: January 4, 2010
Running Time: 9:18

Episode Synopsis: Charlie offered his regrets for not killing Mitch Laurence when he had a chance. Brody pressed Charlie to admit that he had a drinking problem, but Charlie insisted that his drinking was under control. When Brody said that Charlie was like a dad to him, Charlie snapped. Later, Charlie confessed to Viki that he'd been lying about his drinking.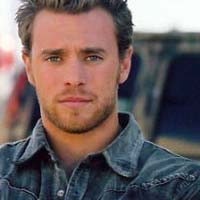 Billy J Miller (Billy Abbott, The Young and the Restless)
Episode #9492
Air Date: September 27, 2010
Running Time: 13:04

Episode Synopsis: An uneasy Billy waited with Victoria after she experienced cramping and worried that she might be having a miscarriage. At the hospital, they learned that Victoria's baby's heart had stopped beating. Billy remained strong for Victoria, but later when he learned that Victoria had had a fight with her father, Victor, before her miscarriage he excused himself and went to see Victor. After lashing out at Victor, Billy returned home to Victoria with some of her favorite comfort items.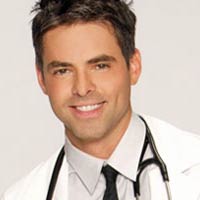 Jason Thompson (Patrick Drake, General Hospital)
Episode #12127
Air Date: August 24, 2010
Running Time: 10:06

Episode Synopsis: Patrick and Robin learned that Lisa had taken Emma without permission. Patrick confessed to Robin that while she was in Africa he had slept with Lisa. Tearfully, Patrick assured Robin that Lisa meant nothing to him, and that he'd had too much to drink the night of his affair. Robin pressed Patrick for details, refusing to believe that Patrick had slept with Lisa only once. Patrick pleaded for forgiveness, but he received none.

Outstanding Supporting Actress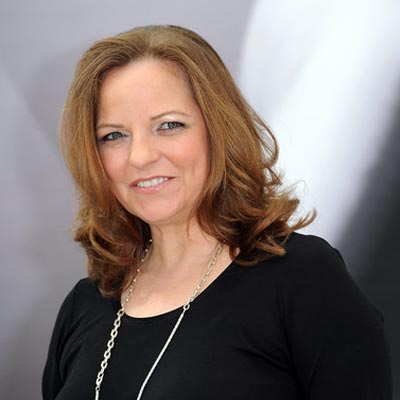 Tricia Cast (Nina Webster, The Young and the Restless)
Episode #9482
Air Date: September 13, 2010
Running Time: 6:24

Episode Synopsis: Nina attacks Ronan after he shot and killed Chance. Before Ronan was taken off to prison, Nina demanded to know why Ronan had killed his own brother. When Christine visited to offer her condolences, Nina slammed the door in her face. She later reconsidered, and lashed out at Christine for not having told her sooner that Ronan was her son.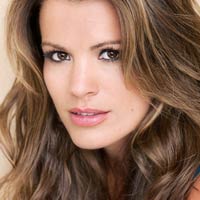 Melissa Claire Egan (Annie Chandler, Annie Chandler)
Episode #10475
Air Date: October 8, 2010
Running Time: 11:11

Episode Synopsis: Annie expressed her regrets over having slept with JR. She disagreed with his assertions that he had slept with her because he loved her. Annie reminded JR that he'd never told her that he loved her, and hated the fact that she'd thrown away her marriage to Scott for him. Later, Erica dropped by to tell Annie that a magazine wanted to do a feature on Annie. Annie feigned ignorance when Erica accused Scott of having stolen something from Palmer Cortlandt. After Erica left, Annie and JR fought over how best to deal with their secret possibly being exposed.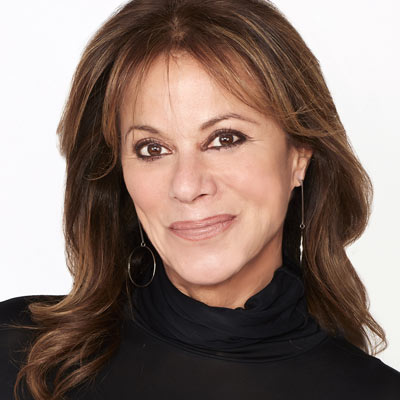 Nancy Lee Grahn (Alexis Davis, General Hospital)
Episode #12017
Air Date: March 18, 2010
Running Time: 8:33

Episode Synopsis: Alexis received a forensics report that seemingly proved Ethan had beaten her daughter, Kristina. When Alexis visited Kristina in the hospital, Alexis assured her daughter that Sonny would not have Ethan killed. Later, Alexis confronted Sonny and blasted his gunslinging reactions to his problems. Alexis urged Kristina to testify against Ethan and promised to always be by her daughter's side.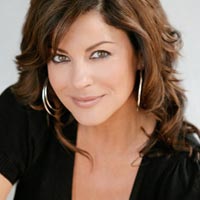 Julie Pinson (Janet Ciccone, As the World Turns)
Episode #13719
Air Date: March 2, 2010
Running Time: 13:00

Episode Synopsis: Janet yelled at Jack for not being with her on New Year's Eve, and said that his not being there was the reason she'd slept with Dusty. Jack noted that Dusty was in love with Janet, and asked how Janet felt about Dusty. Janet turned the statement around, and noted how Carly always seemed to be in Jack's life. On cue, Carly showed up and dropped the bombshell that Jack had planned to divorce Janet before he'd found out that Janet's daughter, Liberty, had been diagnosed with cancer. After Jack admitted to still loving Carly, Janet tearfully removed her wedding ring.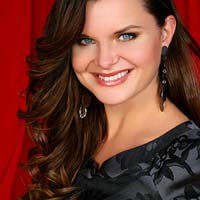 Heather Tom (Katie Logan, The Bold and the Beautiful)
Episode #5726 and #5727
Air Date: January 7, 2010 and January 8, 2010
Running Time: 7:39

Episode Synopsis: Katie disagreed strongly with the way Bill had spoken to her sisters, Brooke and Donna. Katie defended her sisters' actions, but Bill insisted that they'd thrown her under the bus. Katie walked out on Bill and headed to see her sisters. Katie questioned how she could ever trust them again. Brooke encouraged Katie to spend the night, but Katie hated the idea of spending a night away from her husband.


Bree Williamson (Jessica Buchanan, One Life to Live)
Episode #10764
Air Date: September 8, 2010
Running Time: 7:05

Episode Synopsis: Jessica confessed to Brody that the child she was carrying might not be his. Jessica tried to avoid revealing who she'd had sex with, but Brody figured it out on his own. Brody blamed Ford for taking advantage of Jessica, but Jessica insisted that she was partly to blame and begged Brody to yell at her -- or do anything other than freezing her out.