THE 37th ANNUAL DAYTIME EMMY AWARDS
soapcentral.com panelists predict the Emmy winners: Melanie Hunter-Omar
By
Dan J Kroll

Posted Sunday, June 06, 2010 12:18:50 AM
Melanie Hunter-Omar is not only a regular recapper of Days of Our Lives for Soap Central, she is a long-time soap fan of several soap operas, including Days of Our Lives, General Hospital, One Life to Live, and All My Children. She is also senior editor for an online news service, CNSNews.com. Although this is her first year as an official Emmy predictor, she prides herself on a success rate of 80 percent when making unofficial Emmy predictions in previous years.
Previous Predictions None


---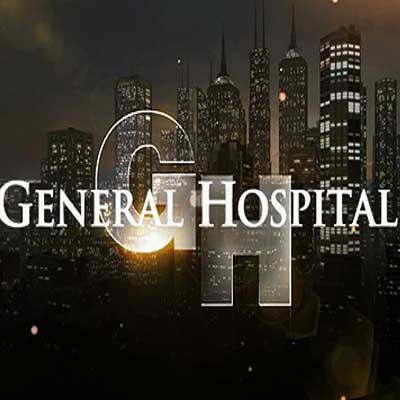 OUTSTANDING DRAMA SERIES


General Hospital

2009 was a banner year for General Hospital, with the storylines such as the hospital's carnival charity event, the Equinox deadly virus that led to the hospital's destruction, Robin's postpartum depression, the return of Natalia Livingston as Rebecca, and the introduction of newcomer Dominic Zamprogna as Dante, Sonny's son, just to name a few. General Hospital proved that it can deliver the kind of drama that leaves viewers begging for more.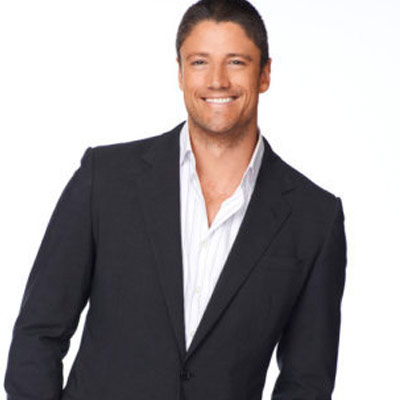 OUTSTANDING LEAD ACTOR

James Scott
E.J. DiMera

I'd be surprised if James Scott didn't win for lead actor this year. Not only did he have the meatiest storyline of his career so far, he played opposite a powerhouse with Alison Sweeney as the grieving mother who lied to protect her daughter from an evil family only in the end to lose that very baby to a bout with meningitis. In his reel, E.J. learns that he is the biological father of a baby that he never knew was his until after she died. It doesn't get much meatier than that. Scott has the ability to make you hate E.J. and feel sorry for him all in the same scene, and he did that with this storyline.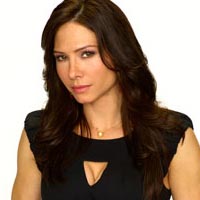 OUTSTANDING LEAD ACTRESS
Sarah Brown
Claudia Zacchara

What can I say about Sarah Brown?? She has a definite following, and her return as Claudia Zacchara instead of the role she was originally cast for -- Carly -- did not disappoint. She played the villainess role artfully, and when she learned that her baby died as the result of a reckless driver, it was like she cracked open her black heart and showed us a glimpse inside of the damage that she had suffered since childhood.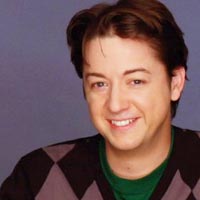 OUTSTANDING SUPPORTING ACTOR

Bradford Anderson
Damien Spinelli

I've heard nothing but rave reviews about Bradford Anderson's portrayal of Spinelli. His character, a computer geek/Jason's sidekick, was integral in almost every major storyline that General Hospital had in 2009. And Bradford played Spinelli with such a unique yet honest flair that you couldn't help but to love him and root for him in every storyline he was involved in.

OUTSTANDING SUPPORTING ACTRESS
Bree Williamson
Jessica Buchanan

This was a tough choice. I have three favorites to win supporting actress. First, let's begin with Carolyn Hennesy (Diane Miller) on General Hospital. Since the very beginning of her introduction as Sonny's attorney, she was a definite scene-stealer. Plus, she has great comedic timing. Next up, Arianne Zucker (Nicole Walker) had the biggest storyline of the year on Days of Our Lives with Nicole's miscarriage, faking her pregnancy, and stealing Sami's baby so she could raise E.J.'s child. And when the truth came out, viewers finally got what they were hoping for with the slap heard around the world. As despicable as her character was, Zucker's performance made me want to root for her. And then there's Bree Williamson (Jessica Buchanan), who conquered three personalities -- Bess, Tess, and Jess -- in this multiple personality storyline. My money is on Bree to capture the Daytime Emmy this time. As much as I loved to hate (and love) Nicole, Bree Williamson hit the storyline jackpot and she definitely sold it.

OUTSTANDING YOUNGER ACTOR

Drew Garrett
Michael Corinthos

I give this one to Drew Garrett (Michael Corinthos) hands down. I think Drew Garrett's version of Michael on General Hospital surpassed my expectations. I thought no one could play Michael as well as his predecessor, but I was pleasantly surprised. Garrett truly delivered as an older version of Michael, especially in scenes where his anger boiled near the surface. When he argued with Jason Morgan about what it was like to live as a brain-damaged boy, you could see the pain and the vulnerability underneath it all. Honorable mention has to go to Dylan Patton (Will Roberts) on Days of Our Lives, also another recast. Patton's scene after the death of his presumed sister, Grace, was a tearjerker for sure, and he had some great material, but Garrett had a lot more storyline to work with. Actually, I'd be happy with either of these young men as the winner for this category, but I'm leaning a lot more towards Garrett.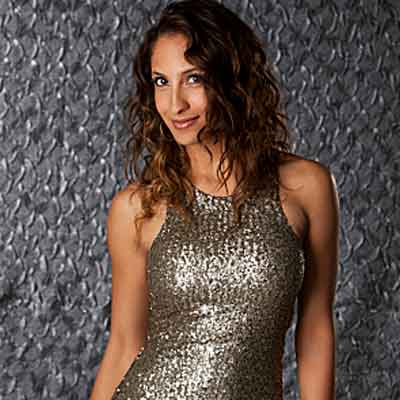 OUTSTANDING YOUNGER ACTRESS
Christel Khalil
Lily Winters

I was very impressed with Christel Khalil's (Lily Winters) performance in her ovarian cancer storyline. I think she had a lot of great material to work with in 2009. I'm a fan of Julie Berman (Lulu Spencer), Shelly Hennig (Stephanie Johnson), and most especially Molly Burnett (Melanie Layton), but I think Christel's storyline and performance was more compelling.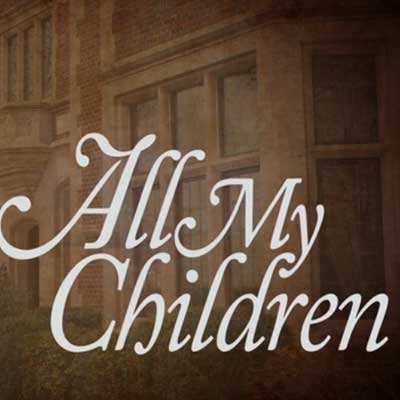 OUTSTANDING WRITING IN A DRAMA SERIES
All My Children

All My Children has a great writing team, and 2009 showcased some of their best work, from Amanda's pregnancy and subsequent plan to hide the baby from David by pretending it died; Bianca revealing that Zach was Gabrielle's biological father; Greenlee's presumed death after her best friend, Kendall, ran her off the road; the return of Liza Colby; and the reveal that Krystal had sold Babe's twin sister, Marissa, at birth.