Here are the clips submitted by the Supporting Actor and Supporting Actress nominees this year for Emmy consideration. We've provided synopses for each clip and provided links to our comprehensive recaps of those episodes so that you can get a better feel for what action took place. To get all the additional details, just click on the appropriate links.
Outstanding Supporting Actor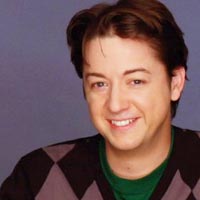 Bradford Anderson (Damien Spinelli, General Hospital)
Episode #11784
Air Date: April 13, 2009
Running Time: 8:13

Episode Synopsis: Spinelli walked up on Maxie and Johnny kissing. Despite their protests that the kiss meant nothing, Spinelli was convinced that Maxie felt something for Johnny that she could never feel for him. Later, Spinelli told Johnny that he'd let Maxie go, but warned Johnny that he'd better not break Maxie's heart.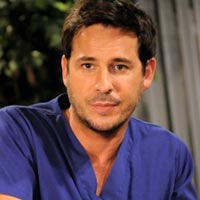 Ricky Paull Goldin (Jake Martin, All My Children)
Episode #10260
Air Date: November 30, 2009
Running Time: 6:51

Episode Synopsis: Jake learned that Amanda slept with David and could be pregnant. At first, Jake feared that David had raped Amanda. He was crushed when he learned that Amanda had slept with David willingly. Later, Jake sat down with Tad and questioned exactly what it was that he was fighting for with Amanda.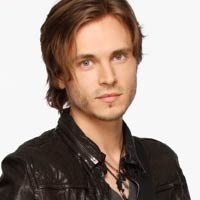 Jonathan Jackson (Lucky Spencer, General Hospital)
Episode #11960
Air Date: December 23, 2009
Running Time: 9:04

Episode Synopsis: On Christmas Eve, Lucky was saddened that his father would not be attending the Spencer family gathering. Lucky went to see Luke and shared some of his favorite memories from his childhood. Then, Lucky assured his dad that he'd had a great childhood and didn't want Luke to feel as though he'd failed him.


Brian Kerwin (Charlie Banks, One Life to Live)
Episode #10565
Air Date: November 18, 2009
Running Time: 10:12

Episode Synopsis: Charlie tried to come to terms with his son, Jared's, death. Charlie was unable to look at photos from Jared's childhood because they reminded him of his failures as an alcoholic father. All the while, Charlie couldn't take his eyes off the liquor cabinet. In a fit of rage and pain, Charlie hurled a bottle across the room.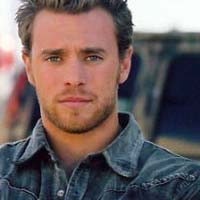 Billy J Miller (Billy Abbott, The Young and the Restless)
Episode #9305
Air Date: December 31, 2009
Running Time: 32:03

Episode Synopsis: On New Year's Eve, a drunken Billy got a glimpse of what his life could be like if he continued on his destructive path. Led by his dead father, John, Billy realized that his loved ones moved on without him. At the end of the not-so-wonderful vision, Billy learned that his loved ones hadn't turned on him -- he'd been killed in a DUI accident.

Outstanding Supporting Actress


Beth Chamberlin (Beth Raines, Guiding Light)
Episode #15614
Air Date: February 18, 2009
Running Time: 8:08

Episode Synopsis: Beth grieved after being told that Coop had died. Later, she told Alan that she was leaving him, despite his claims that she always ran out the minute things hit a rough patch, only to return once things had calmed. Beth visited Phillip in prison to thank him for risking his own life by pulling Coop from a fiery car wreck, thereby giving Coop a few more hours to live.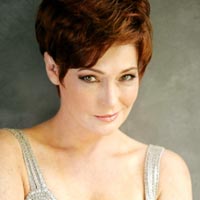 Carolyn Hennesy (Diane Miller, General Hospital)
Episode #11942
Air Date: November 25, 2009
Running Time: 9:12

Episode Synopsis: Diane salivated when she learned that Molly was trying to fix up Alexis on a Thanksgiving date. Later, Diane learned from Spinelli that Max had suffered permanent impotency as a result of a car accident. Diane spent quality time with Max -- and a plunger -- and thought that she had cured his problem, but she learned that Max never had any erectile dysfunction. Spinelli's story was just an attempt to get Diane and Max back together.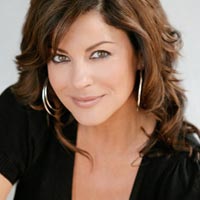 Julie Pinson (Janet Ciccone, As the World Turns)
Episode #13657
Air Date: December 2, 2009
Running Time: 12:00

Episode Synopsis: Janet learned that her daughter, Liberty, was uneasy having Jack, the man that had killed her father, sleeping in the same house. Janet tried to explain that the shooting was accidental, but Liberty remained unconvinced. Later, Janet tried to make Jack promise that he'd never walk out on her again, but Jack couldn't guarantee that he wouldn't flee again. Janet then decided that she would have to leave, and, after doing so, collapsed and burst into tears.


Bree Williamson (Jessica Buchanan, One Life to Live)
Episode #10448
Air Date: June 3, 2009
Running Time: 13:47

Episode Synopsis: Viki pretended to be one of her alters, Jean, in order to get through to her daughter Jessica, who was suffering from her own battle with Dissociative Identity Disorder. Bess, the so-called "gatekeeper" of Jessica's alters, refused to let Jessica surface because she felt that Jess was unable to deal with the death of her daughter. Viki eventually coaxed out Jessica, who painfully recounted giving birth to her daughter, only to learn that the child was stillborn.

Arianne Zucker (Nicole Walker, Days of our Lives)
Episode #11210
Air Date: November 17, 2009
Running Time: 14:28

Episode Synopsis: Nicole squared off with Sami and refused to allow Sami's baby to be returned to her -- a baby that Nicole had stolen from Sami at birth. Later, Nicole tried to explain her actions to the baby's father, E.J., by saying that she had "snapped" because she'd lost her own baby. As a furious E.J. lashed out at Nicole, the police arrived and placed Nicole under arrest.