Here are the clips submitted by the Lead Actor and Lead Actress nominees this year for Emmy consideration. We've provided synopses for each clip and provided links to our comprehensive recaps of those episodes so that you can get a better feel for what action took place. To get all the additional details, just click on the appropriate links.
Outstanding Lead Actor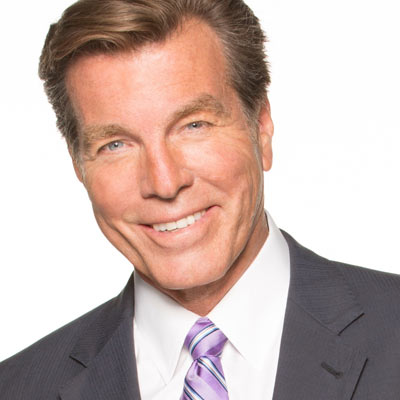 Peter Bergman (Jack Abbott, The Young and the Restless)
Episode #9139
Air Date: May 6, 2009
Running Time:

Episode Synopsis: Jack tried to figure out what was next the morning after having found out that Sharon slept with Billy. Jack convinced Sharon to stay with him, even if the baby was not his. Later, Jack confronted his brother, Billy, about his betrayal. [Due to technical issues, Bergman's Emmy reel was not available.]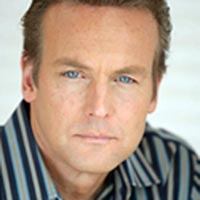 Doug Davidson (Paul Williams, The Young and the Restless)
Episode #9224
Air Date: September 2, 2009
Running Time: 6:07

Episode Synopsis: Paul blasted Victor as the reason that his mild-mannered sister, Patty, had become a monster. Victor insisted that he had no part in Patty's transformation, but Paul refused to believe him. Later, Paul was stunned when Jack informed him that Patty had been kidnapped.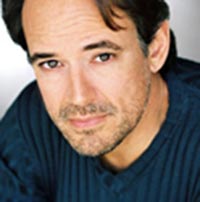 Jon Lindstrom (Craig Montgomery, As the World Turns)
Episode #13539
Air Date: June 12, 2009
Running Time: 11:20

Episode Synopsis: Craig and Rosanna collided over money that he claimed she'd stolen from him. Rosanna noted that the money had been hers in the first place. As Craig headed to the police station to report Rosanna's illegal activities, Carly attempted to run him down to "scare" him.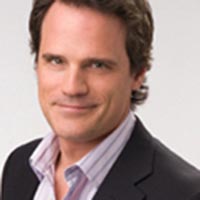 Michael Park (Jack Snyder, As the World Turns)
Episode #13565
Air Date: October 29, 2009
Running Time: 10:00

Episode Synopsis: Jack visited the hospital to look at Katie's newborn. There, Katie asked him to tell her the truth about how her husband (and Jack's brother) had been killed. Tearfully, Jack revealed that he'd been the one to kill Brad because of a terrible accident. Later, Jack held a gun on Craig and tried to force Craig to blame him for Brad's death.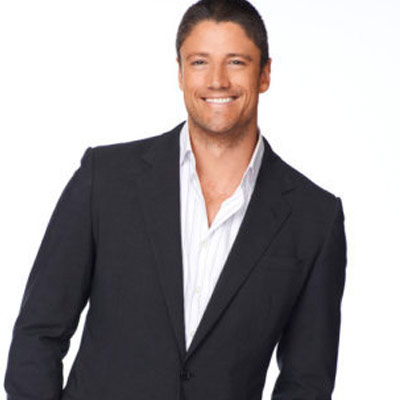 James Scott (E.J. DiMera, Days of our Lives)
Episode #11102
Air Date: June 12, 2009
Running Time: 10:14

Episode Synopsis: An emotional E.J. ripped into Sami for the death of their daughter, Grace. E.J. refused to listen to Sami's explanation of what happened, and later declined to be a part of the baby's burial because he hadn't been the one that had killed Grace. Alone, E.J. went to the morgue to pay a final farewell to his daughter.

Outstanding Lead Actress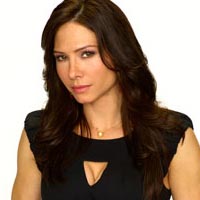 Sarah Brown (Claudia Zacchara, General Hospital)
Episode #11856
Air Date: July 27, 2009
Running Time: 11:10

Episode Synopsis: Hospitalized after a car accident, Claudia watched as her unborn child's heartbeat slowed. Sonny arrived shortly before the baby's heart stopped. Claudia admitted that she hadn't thought she'd ever be able to love anything, let alone a child. Later, Claudia made Johnny promise that he'd find whoever caused her baby to die and make that person pay. A doctor arrived shortly thereafter and told Claudia that they were ready to perform a D&C.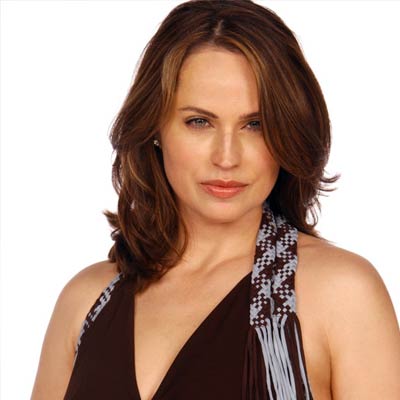 Crystal Chappell (Olivia Spencer, Guiding Light)
Episode #15651
Air Date: April 14, 2009
Running Time: 11:53

Episode Synopsis: Olivia packed her belongings and prepared to move out of Natalia's house. Both struggled to say goodbye to each other, but agreed that Natalia getting married to Frank was the "right thing." Later, Olivia went to Gus's gravesite to thank him for giving her a heart, but she tearfully acknowledged that her new heart was broken. Natalia showed up and asked Olivia why she was crying. Sobbing, Olivia blurted out that she was in love with Natalia.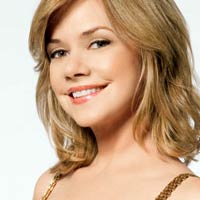 Bobbie Eakes (Krystal Carey, All My Children)
Episode #10119
Air Date: May 7, 2009
Running Time: 9:07

Episode Synopsis: At the yacht club, Krystal told Tad that Marissa was her daughter. Tad figured out that Adam knew who Marissa's father was and had been holding it over her head. Krystal explained that Marissa was Babe's twin sister -- and she knew that she would not have been able to raise two children. She broke down as she confessed that she hadn't given Marissa up for adoption, she'd sold her.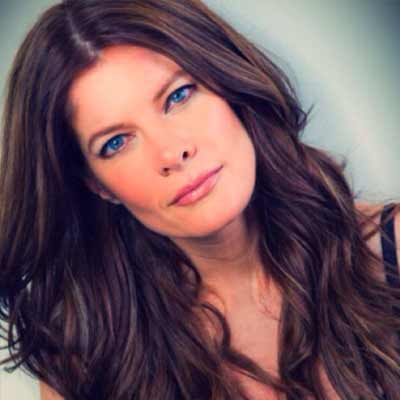 Michelle Stafford (Phyllis Summers, The Young and the Restless)
Episode #9156
Air Date: May 29, 2009
Running Time: 10:59

Episode Synopsis: Phyllis struggled as Nick said that he would be a father to Sharon's baby if he turned out to be the father. Phyllis stressed that she was tired of their marriage having three people in it, and questioned when Nick would put her first and Sharon last. As her emotions got the better of her, Phyllis said she had to go for a walk, a walk that took her to Jack Abbott's house.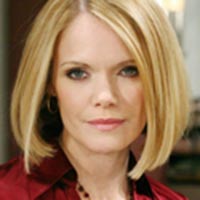 Maura West (Carly Tenney, As the World Turns)
Episode #13560
Air Date: July 13, 2009
Running Time: 20:00

Episode Synopsis: Craig returned to the cabin to find that Carly had downed a bottle of cooking wine. After she passed out, Craig took Carly back to Oakdale. When she awoke, she was furious to see that her loved ones had arrived for an intervention. Carly insisted that she didn't have a problem with alcohol, but Jack forced her to realize that she was acting just as her alcoholic father had. She sobbed when her son, Parker, said that he wanted his mother back.
CLICK TO CONTINUE TO PART THREE: SUPPORTING ACTOR AND ACTRESS