THE 35th ANNUAL DAYTIME EMMY AWARDS
soapcentral.com panelists predict the Emmy winners: Dan J Kroll
By
Dan J Kroll

Posted Sunday, June 15, 2008 5:21:37 PM
Share this story
Dan is the founder and head soap guru of
soap
central
.com
. His "must see" soap is All My Children, but in order to maintain the site he does watch most of the nine soaps on a regular basis. Dan started
soap
central
.com
as part of his personal home page in 1995. A resident of Philadelphia, he does somehow find time to do things that are non-soap-related, including sports, music, and enjoying the great Pennsylvania countryside. Since last year, Dan has appeared in the SOAPnet reality-ish program,
Relative Madness
, and recently unveiled a new design to the
soap
central
.com
web site.
Previous Predictions
2007
: 2 for 8
2006
: 5 for 8
2005
: 3 for 8
2004
: 0 for 8
2003
: 2 for 8
2002
: 2 for 8
2001
: 1 for 8
OUTSTANDING DRAMA SERIES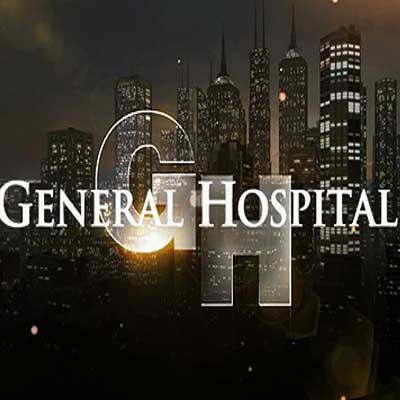 There is all kinds of controversy surrounding this year's Daytime Emmys. How did one network commandeer nearly all of the nominations, at least in the acting fields. Somehow, two of the shows nominated for top drama series only amassed two acting nominations between them.
Two
. I am a strong believer in the sum of the parts theory... but how can a show that, at least according to this year's ballot, has no decent performers somehow end up with nominations in Outstanding Drama Series. It's easy... the nominations are wrong.
Every year, General Hospital has some sort of blockbuster, special effect laden storyline that is expected to help it win the top honor of the night. While the ABC soap is the most-awarded in this category, their stunt episodes don't always work for them. This year they submitted the episodes inspired by the primetime series,
24
. The episodes were all action (and drama) filled and they were done in a way that you were left wondering what would happen next, or in this case how everything would lead up to the explosion at the Metro Court.
Meanwhile, One Life to Live turned to the old tearjerker standby. Their first episode featured the death of Buchanan family patriarch, Asa Buchanan. There are lots of familiar faces returning, lots of grieving... it's great soap opera stuff. The second featured the Prom Night Musical episode. The last time OLTL won the best show honor it was for doing the very same thing: one gritty episode and one atypical episode.
Guiding Light played the "two totally different episodes" card, too. One episode featured Springfield mourning the death of Tammy. Its second episode was a standalone episode that celebrated the show's 70th anniversary. It was a fascinating watch, but I am not sure if it will be lost on the judges who may not watch the show.
Who I'd like to win
: One Life to Live
Who should win
: One Life to Live
Who will win
: General Hospital
OUTSTANDING LEAD ACTOR

35th Annual Daytime Emmys
It's daytime television's biggest night.
soap
central
.com
has all the Emmy angles covered. Select an option from below to link to more information.
»
Emmy Central home page
PRE-GAME SHOW
»
2008 Emmy nominees
»
This year's pre-nominees
»
The nominees' Emmy reels
»
We predict the winners
THE MAIN EVENT
»
Complete Emmy coverage
»
Supporting Actor/Actress
»
Younger Actor/Actress
»
Writing/Directing Teams
»
Lead Actor/Actress
»
Drama Series
»
Creative Arts Winners
»
List of all the winners
BEHIND-THE-SCENES
»
Emmy Fashion
»
Photos from Emmy Night
»
Behind-the-Scenes Gossip
»
Inside the Emmy gift bag
PREVIOUS COVERAGE
»
2007 Emmy Coverage
»
2006 Emmy Coverage
»
2005 Emmy Coverage
»
2004 Emmy Coverage
»
2003 Emmy Coverage
»
Other years
»
Daytime Emmys Central
SOAPULARITY: WHAT'S TRENDING