Behind-the-scenes Emmy coverage
By
Dan J Kroll

Posted Saturday, June 21, 2008 11:20:45 AM
Share this story
Not everything that goes on at The Daytime Emmys makes it to the live broadcast. Some of the most memorable - and crazy - things happen behind the scenes!


Blind item: Red Carpet snubs
Yes, it was hot on this year's Red Carpet, but that didn't stop the stars to stop and pose for photos and even grant an interview or two. But one young soap star didn't, even though he/she is involved in a major, very much talked about storyline. Another daytime star grumbled about having to walk the Red Carpet because it isn't her thing and she doesn't like having to interact with the media. With other ways to sneak into the Kodak Theater, she certainly didn't have to make it seem like she didn't want to be there.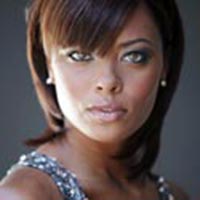 Top Model dishes reality TV and her new Y&R role
Former Top Model winner Eva Pigford has changed her name and moved from reality television drama to dramatic daytime television. Now known as Eva Marcille, the actress talked to soapcentral.com at this year's Daytime Emmys and shed a little light on the differences between being a top model and a ... homewrecker?
»
Click here
to read our exclusive interview
Young OLTL actress talks about being pregnant and fan reaction to the story
17-year-old Kristen Alderson has been given the chance to sink her teeth into her first adult storyline. And boy, is it a doozie. Her character is pregnant and grappling with what to do. Alderson explained how the show is handling the subject and talks about some of the letters she's received from viewers.
»
Click here
to read our exclusive interview
GL star talks about what the show's new production formula is really like
Since changing over to its new filming format in February, Guiding Light has been the recipient of critical praise and fan frustration. Along the Red Carpet at this year's Daytime Emmys, Marcy Rylan took time out to talk to Soap Central about the changes, her opinion of the changes and why some fans have had trouble adjusting.