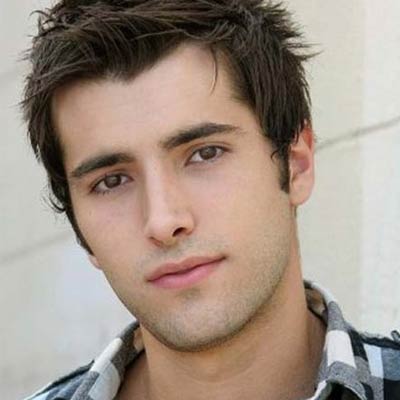 Freddie Smith
Born and raised in Ashtabula, Ohio, Smith discovered his love for the arts as a teenager, and it seemed only natural for him to pack his bags and move to Los Angeles to pursue an acting career. He arrived in Los Angeles shortly after his high school graduation in 2006, and in less than a year, Smith booked a role on
Medium
and appeared in the short film
Weak Species
. Smith also landed several national commercials including for Taco Bell, JC Penney, Petsmart and Samsung.
In addition to his recurring role on
90210
, Smith appeared in the independent comedy
One Wish
.
While on set and studying what happens behind the scenes, Smith became interested in directing and producing and has begun drafting concepts for movies and TV shows. Smith is enjoying staying busy while pursuing his career and credits his parents for instilling a life-long work ethic, which he uses in every aspect of his life.
Days of our Lives
Sonny Kiriakis
June 23, 2011
to
October 22, 2015
90210
Marco Salazar
2011
Medium
Senior Boy
2008
One Wish
Sara's Boyfriend
2010
Weak Species
Jock 3
2009
Daytime Emmys Winner, Outstanding Younger Actor (
2015
)
Daytime Emmys Nomination, Outstanding Younger Actor (2013,
2015
)
Daytime Emmys Pre-Nomination, Outstanding Younger Actor (2013,
2014
,
2015
) PLACE OF BIRTH: Ashtabula, Ohio
News Archive
: DAYS star Freddie Smith, passenger injured in car crash [Oct 7, 2014]
News Archive
: Freddie Smith pleads guilty to car crash charges [Dec 10, 2014]
News Archive
: DAYS' Freddie Smith sentenced for DUI accident [Feb 19, 2015]
News Archive
: Smith continues DAYS streak with Younger Actor win. [Apr 26, 2015]
News Archive
: DAYS honored in new Hollywood Museum LGBT exhibition [Jun 4, 2015]
News Archive
: DAYS' Sonny says an emotional goodbye as Freddie Smith leaves the canvas; will his on-screen hubby also be leaving town? [Aug 17, 2015]
News Archive
: Freddie Smith shares heartfelt goodbye message [Aug 19, 2015]
News Archive
: WilSon Update: Freddie Smith returns to DAYS, possibly for Will's funeral! [Sep 17, 2015]
News Archive
: Confirmed: Freddie Smith returns to DAYS [Apr 14, 2016]
News Archive
: Freddie Smith signs DAYS contract; Sonny headed for "tough times" when he returns this July [Jun 1, 2016]
News Archive
: THIS WEEK: Freddie Smith returns to DAYS as Sonny Kiriakis [Jul 25, 2016]