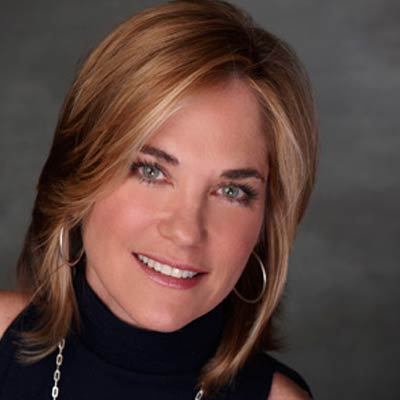 Kassie DePaiva
Born and raised in Kentucky with two older brothers and a younger sister, Kassie worked at Nashville, Tennessee's Opryland as a singer and, at the age of 18, debuted as a soloist at the legendary Grand Ole Opry, performing two songs. While working at Opryland, she realized that she wanted to entertain. Towards that end, she enrolled in Indiana University and later, at the University of California at Los Angeles, to study theater. While attending UCLA, she became a member of a four-part harmony band called Newport, which performed in the Los Angeles, San Diego and Las Vegas areas. Kassie ultimately dropped out of college to take advantage of a once-in-a-lifetime opportunity: To travel with the USO on its Orient tour to Japan, Korea and Okinawa.
Shortly after her return to the United States, Kassie sang back-up for soul singer Bobby Womack during two United States and one Great Britain tour. Not long afterwards, she landed her first professional acting role, as Bobbie Jo in the feature film,
Evil Dead II
.
Just before joining One Life to Live, Kassie completed guest-star appearances on episodes of primetime television's
Melrose Place
, and the syndicated series,
Baywatch
and
Timetrax
. She also appeared on Guiding Light in the role of Chelsea Reardon.
Kassie is married to former One Life to Live co-star
James DePaiva
(
Max Holden
), and gave birth to son James Quentin on May 12, 1997.
Days of our Lives
Eve Donovan
June 18, 2014
to Present
General Hospital
Blair Cramer
March 2, 2012
to
March 13, 2012
;
July 18, 2012
to
July 24, 2012
[recurring]
One Life to Live
Blair Cramer
December 15, 1993 to
January 13, 2012
Baywatch
Crystal Harris
in episode: "Western Exposure" (episode # 4.19) 25 April 1994
Melrose Place
Betty Benson-Chappell
in episode: "Reunion Blues" (episode # 2.16) 5 January 1994
Time Trax
Caitlin Carlisle
in episode: "Beautiful Songbird" (episode # 1.18) 8 November 1993
The Pro Shop
Host
1993
Guiding Light
Chelsea Reardon
1986 to 1991 Evil Dead II
Bobbie Joe
1987 Daytime Emmys: Nominee, Outstanding Lead Actress in a Drama Series (2005)
Daytime Emmys: Pre-Nomination, Outstanding Lead Actress (2003, 2004, 2005, 2007, 2008, 2009, 2011, 2012)
Soap Opera Digest Awards: Nominee, Hottest Female Star (1998) PLACE OF BIRTH: Morganfield, Kentucky
DATE OF BIRTH: March 21, 1961
HEIGHT: 5'9"
HAIR: Light Brown
EYES: Green
MARITAL STATUS: Married,
James DePaiva
[May 31, 1996]
CHILDREN: James Quentin "J.Q." DePaiva
News Archive
: DePaiva inks new four-year deal with OLTL. [Oct 31, 2005]
News Archive
: DePaiva part of first wave of OLTL signing with Prospect Park. [Aug 9, 2011]
News Archive
: DePaiva sounds off on cancellation, Prospect Park's failure. [Nov 23, 2011]
News Archive
: DePaiva, three others taking OLTL characters to General Hospital. [Jan 11, 2012]
News Archive
: DePaiva worried ABC "misleading" fans on GH crossover. [Jan 18, 2012]
News Archive
: GH EP says DePaiva is headed back to GH. [Jun 1, 2012]
News Archive
: DePaiva one of more than a dozen OLTL stars signed for reboot. [Jan 22, 2013]
News Archive
: DePaiva speaks out on OLTL return. [Jan 23, 2013]
News Archive
: NBC confirms DePaiva signed as DAYS' new Eve. [Jan 22, 2014]
News Archive
: DePaiva speaks out on OLTL return. [Jan 23, 2014]
News Archive
: DePaiva to fans: It's time to start watching DAYS. [Jan 28, 2014]
News Archive
: INTERVIEW: Will Eve change her nasty ways? Kassie DePaiva spills all [Mar 11, 2015]
News Archive
: Kassie DePaiva teases DAYS' anniversary storyline is "a great big bumpy ride" [Jun 25, 2015]
News Archive
: Report: Kassie DePaiva latest star to exit DAYS [Sep 17, 2015]
News Archive
: Kassie DePaiva reveals final DAYS airdate [Jan 19, 2016]