Share this story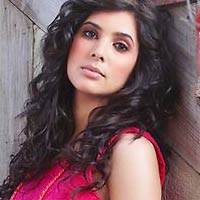 Camila Banus
Share this story


Camila Banus was born July 22, 1990 in Miami Beach, Florida. Since she can remember, she has been entertaining friends and family members with her acting and dancing abilities.

Banus worked most of her life in Miami in national commercials and Spanish television shows. She also has trained many years in dance.

Banus got her first taste of daytime TV in 2008 while working as Lola on One Life to Live. She then worked on an ABC pilot called See Kate Run and Disney XD's I'm in the Band and Zeke and Luther.

Banus is currently working as Gabriella Hernandez on NBC'S Days Of our Lives.


Days of our Lives
Gabriella Hernandez
October 4, 2010 to Present
ACME Saturday Night
2011
Zeke and Luther
Big Sister
2010
I'm in the Band
Bianca Ortega
2010
One Life to Live
Lola Montez
October 16, 2008
to
May 15, 2009
See Kate Run
2009
Gabriel
Vampirita
2008
Seguro y urgente
2007
Dexter
Girl Swimming
2006
Daytime Emmys Pre-Nomination, Outstanding Supporting Actress (2012, 2013,
2014
,
2015
; for Days of our Lives)
International Vocal Competition Winner, Gold Medal (Verona, Italy; 1996)
Miss Florida Teen USA Pageant Second Runner-Up (1998)
Metro Lyric Opera Competition Winner, (New York City; May 1999)
PLACE OF BIRTH: Miami Beach, Florida
DATE OF BIRTH: July 22, 1990 Miscellaneous
Lived in Sweden until age 7
Speaks Swedish, Farsi, French, Italian, and Russian
Competed in the Miss Florida Teen USA Pageant in 1998, finishing as the second runner-up.
Daytime Emmys Nomination, Outstanding Younger Actress (
2015
; for Days of our Lives)
Daytime Emmys Pre-Nomination, Outstanding Younger Actress (2012, 2013,
2014
,
2015
; for Days of our Lives)
News Archive
: Banus, Martinez to exit OLTL. [Apr 13, 2009]
News Archive
: Gabriella Rodriguez out, OLTL vet in as DAYS' Gabi. [Aug 3, 2010]
News Archive
: Banus confirms DAYS departure. [Aug 27, 2013]
News Archive
: Banus tapes final DAYS scenes. [Jan 18, 2014]
News Archive
: Banus back for a few HoliDAYS episodes. [Jan 18, 2014]
News Archive
: Camila Banus on her Emmy nom, fashion risks, and a top-secret project [Apr 22, 2015]
News Archive
: Camila Banus back to DAYS; actress confirms return [Apr 24, 2015]
News Archive
: Stars open up about their most life-changing moments [May 6, 2015]
News Archive
: Camila Banus confirms DAYS' Gabi will be back in Salem mid-September [Aug 28, 2015]
News Archive
: INTERVIEW: DAYS' Camila Banus previews Gabi's return to Salem [Sep 16, 2015]
News Archive
: Newly returned DAYS actress books major pilot [Sep 28, 2015]
News Archive
: Camila Banus extends DAYS contract [Apr 4, 2016]
News Archive
: Soap stars reveal how they'd handle real-life doppelgangers [Apr 15, 2016]
News Archive
: DAYS' Camila Banus lands role on Mistresses [Apr 20, 2016]
News Archive
: DAYS' Camila Banus addresses onscreen absence, teases Gabi will be back to the canvas soon [Jul 12, 2016]
News Archive
: DAYS' Camila Banus forced to change work due to injury [Aug 26, 2016]
News Archive
: ABC cancels Camila Banus series Mistresses [Sep 12, 2016]
News Archive
: SNACK ATTACK: Daytime stars share their favorite treats [Dec 20, 2016]