Days of our Lives' Salem has been one heck of an exciting place to peek into every afternoon, and something tells us that 2016 may be even better. A slew of fan-favorite characters have returned or will soon be returning, meaning the possibility for crazy love stories is rich. But which characters will have smooth sailing in the sea of love, and which are bound to feel a little seasick from too many waves in 2016? Soap Central found the birthdates of some of the show's most beloved characters (via our super detailed DAYS character profiles, of course) and consulted Astrology.com to find out!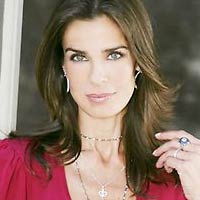 Character: Hope Brady (Kristian Alfonso)
Birthdate: Three birthdates for Hope have been mentioned on-screen -- December 24, December 30, and January 10. Fortunately, all fall within in the same zodiac period!
Zodiac Sign: Capricorn

Zodiac Strengths: Ambitious, helpful, conservative

Zodiac Weaknesses: Dictatorial, distrusting, inhibited

Poor Hope sure had a time of it in 2015. Her relationship with manipulative Aiden (Daniel Cosgrove) was rocky, to say the least, but that wasn't the half of it -- she was reunited with Bo (Peter Reckell) following the discovery that he had been held captive and hadn't left her jilted years ago as she had previously thought, and just as the two reunited, he tragically died in her arms. She's been obsessed ever since with seeking revenge, but will things calm down in the year ahead? According to Astrology.com's 2016 romantic reading for Capricorns, the first part of the year will see Hope dealing with an intensity in her private life that was usually reserved strictly for career purposes. The intensity will shift gears starting in mid-summer when she just may find a wildly romantic but possibly secretive love affair filled with enough "fireworks, adrenaline rushes, and delicious love at first sight experiences to move [the] relationship into the fast lane." But along with the excitement will come all the reminders of what has faded from her life -- a feeling that will stick with her for the next two years, at least.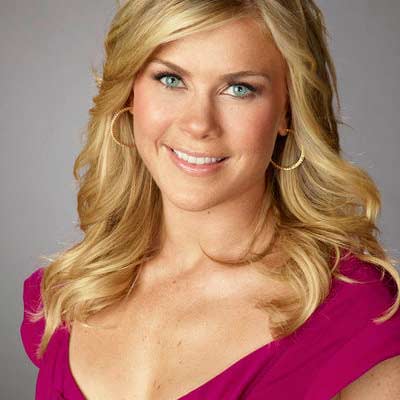 Character: Sami Brady (Alison Sweeney)
Birthdate: October 16
Zodiac Sign: Libra

Zodiac Strengths: Diplomatic, social, cooperative

Zodiac Weaknesses: Indecisive, carries grudges

Fans have been chomping at the bit to find out if James Scott's E.J. is truly still alive, especially after Sami received a letter from her presumed dead lover that has since led her on a wild goose chase that involved stealing Stefano's (Joe Mascolo) money. Will the feisty blonde's plan prove to be a success and reunite her with E.J., or has she gotten in way too far over her head? And what do the stars say about a possible reunion with E.J.? According to Astrology.com's 2016 romantic reading for Libras, big secrets are revealed during a lunar eclipse, meaning the truth about whether or not E.J. truly is alive is probably right around the corner. And speaking of lunar eclipses, one is set to turn a magnifying glass on Sami and her partner, forcing her to see behind the mask either she or he puts on for the world. But just what will be revealed? Time will tell, but her horoscope promises it will be "wildly adventurous."
Character: Chloe Lane (Nadia Bjorlin)
Birthdate: August 20
Zodiac Sign: Leo

Zodiac Strengths: Confident, ambitious, encouraging

Zodiac Weaknesses: Pretentious, domineering, stubborn

Fans are (im)patiently waiting for the return of Chloe, as her presence in the Philip (John-Paul Lavoisier)/Belle (Martha Madison)/Shawn (Brandon Beemer) situation is sure to set the screen on fire. But just how will the foursome's complicated connection play out in the months ahead? According to Astrology.com's 2016 romantic reading for Leos, imagination, magic, and mystery will rule the year, with illusion reigning supreme. That means that poor Chloe just may see and believe things that aren't exactly true. However, the "close the door and throw away the key" state of mind she's in leads to erotic sparks all year long. And one thing is clear no matter who she hooks up with: when Leos love, they love hard, and when Chloe decides on that special someone, "it's going to be full speed ahead," as she'll give it everything -- and we mean everything -- she's got to make it work.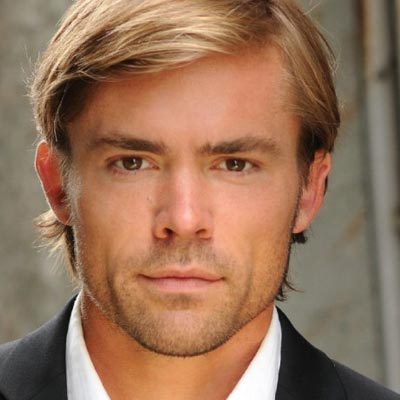 Character: Philip Kiriakis (John-Paul Lavoisier)
Birthdate: February 21
Zodiac Sign: Pisces

Zodiac Strengths: Generous, compassionate, caring

Zodiac Weaknesses: Overly trusting, easily victimized, emotional

Fans rejoiced to have Philip finally back on the canvas, and they're no doubt wondering just how he'll fit into Salem this time around. He and his former wife, Belle (Martha Madison), have slowly started to reconnect, but will he eventually fall back into her arms... or might he resume something with Chloe once she returns to town? According to Astrology.com's 2016 romantic reading for Pisces, trouble will definitely be the star of Philip's year. Not only will 2016 give him more romance that he's seen in a lifetime, it'll most likely come from a very complicated situation with someone who's off limits. Marriage may be on the horizon, but maybe not, because "for the more adventurous Pisces, all those old films that involve spontaneous and reckless love may replay themselves in [Philip's] mind's eye, and from on high the stars are flashing a green light. Love lights up [his] life in 2016 like a never-ending string of sparkling, bright lights... and promises a year to remember."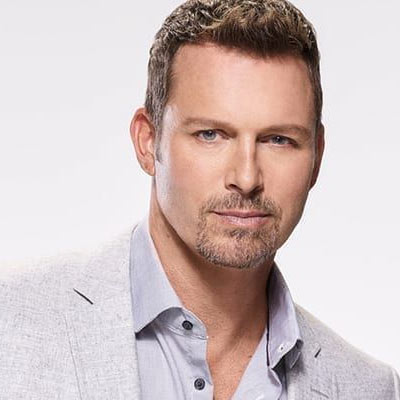 Character: Brady Black (Eric Martsolf)
Birthdate: May 19
Zodiac Sign: Taurus

Zodiac Strengths: Reliable, sensual, independent

Zodiac Weaknesses: Stubborn, possessive, materialistic

Brady made a very brave decision in the latter part of 2015, choosing to give up everything in order to try to make it work with Theresa (Jen Lilley). Little did he know, he'd end the year and begin 2016 hanging on a lifeline after a chilling car accident. He'll most likely pull through, but will the tragic scenario forever change his life and his relationship with Theresa? According to Astrology.com's 2016 reading for Taurus, he's been feeling a bit stuck in recent years, having a tough time moving a relationship to where he wanted it to be. But this year will pave the path to "wicked, rose-colored love." In fact, it seems Brady may be "more than willing to go out on a limb for a relationship that [he feels] is within reach." And that may pay off, because -- as his reading says -- "real love and commitment involves [two people] and if [he is] getting signals of sincerity from that person on the other end of the kiss, [he] can't go wrong in fortifying the structure of this relationship." But the question is, will the sincere vibes come from Theresa... or his former wife, Chloe (Nadia Bjorlin)?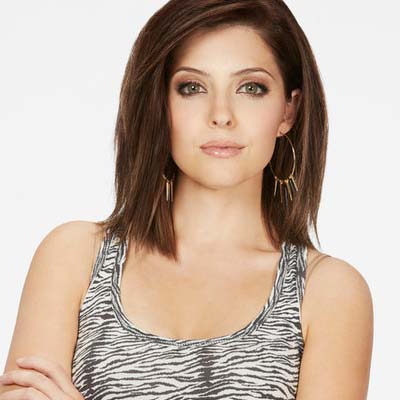 Character: Theresa Donovan (Jen Lilley)
Birthdate: September 3
Zodiac Sign: Virgo

Zodiac Strengths: Loyal, hardworking, practical

Zodiac Weaknesses: Worried, overly critical of self and others

Theresa got damn lucky in love the past year, having convinced Brady (Eric Martsolf) to give their broken relationship another shot, despite her constant ability to mess things up. But as is usual for most Salem couples, their happiness was suddenly ripped away following a car accident that has left Brady fighting for his life. Will this be the only traumatic event to threaten the couple's bond this year, or might there be more on the horizon? According to Astrology.com's 2016 romantic reading for Virgos, this year will be the year Theresa may look inward and, while reflecting on the past, may decide to hit the delete key on someone who least expects it. In fact, the reading says she'll probably act pretty hasty all year long -- which isn't exactly far from her usual character, as fans know. But just where will all her quick decisions lead her this year? Well, Theresa's reading says her inner journey is all about love and sex... or sex and love. She really just won't be able to decide! But come September, some "unexpected changes in direction and new spin on love [she is] yearning for [will take place], and it appears that the rest of the year is that blissful time of being in love."
» READ OUR HOROSOAPS FORECAST FOR THE BOLD AND THE BEAUTIFUL
» READ OUR HOROSOAPS FORECAST FOR GENERAL HOSPITAL
» READ OUR HOROSOAPS FORECAST FOR THE YOUNG AND THE RESTLESS
What do you think about these characters' love horoscopes? What would you like to see 2016 bring each of them, romance-wise? We want to hear from you -- and there are many ways you can share your thoughts.