Every week, our Two Scoops columnists share their thoughts and opinions in the Two Scoops commentary columns. Those columns are archived to allow fans a chance to make sure that they've read every opinion for every week. This archive features columns written about Days of our Lives in the 2018 calendar year.
To access columns from other years or to review columns for other soaps, please see the Related Information links at the bottom of this page to access a specific year. Or to view a listing of all years for which columns are available, simply click here.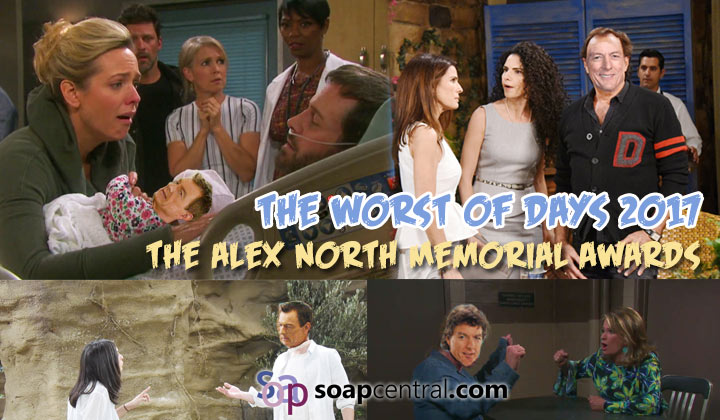 January 1, 2018
Should Jeneric be put on a permanent hold? Is Sonny not so hot? And did DAYS ruin American's international relationship with Canada? Let's discuss the worst of 2017 in this special edition of Two Scoops!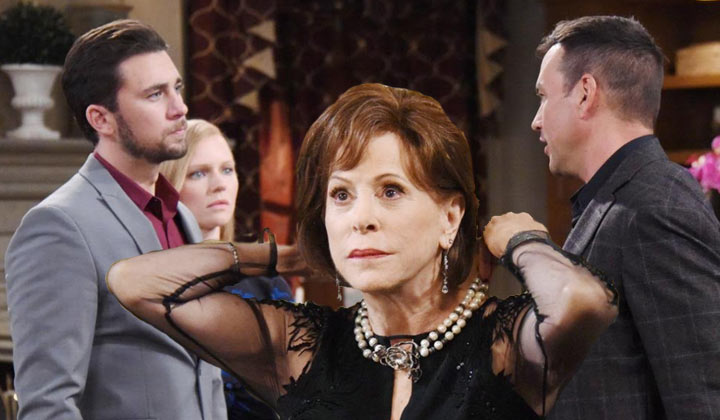 January 8, 2018
Double boom! Not one, but TWO legendary DAYS divas returned last week, and one of them had a new DiMera in tow. Let's discuss Salem's newest family tree twist, the game of twister Eve and Brady played, and the twistedness of one Ms. Vivian Alamain and her secret partner in crime in this week's DAYS Two Scoops!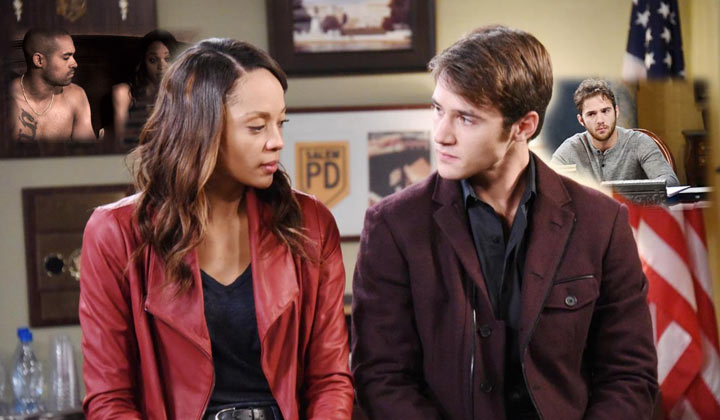 January 15, 2018
Both Will and Theo's lives hang in the balance as their parents each try to save them. Will Sami get through to Will? Will Theo make it through surgery? Will Abe burn down half of Salem with one look? Let's discuss it all in this edition of Two Scoops!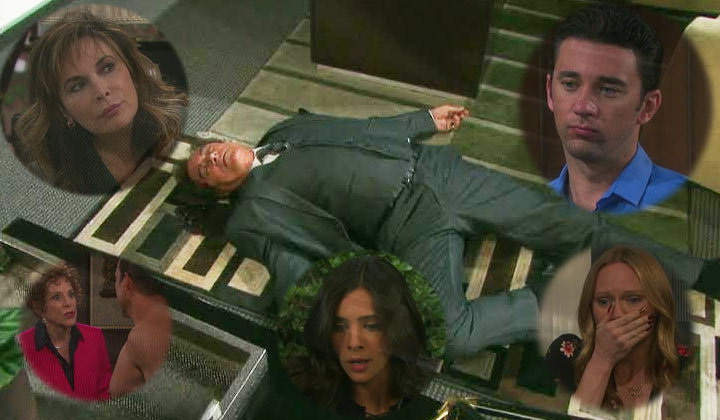 January 22, 2018
Someone is certain Andre should be dead! Lani believes she's doing what's best for J.J. Jennifer is sure Eric's no longer that into her. And Stefan trusts that he's not a sleazebag. Let's travel down de'nial in this week's DAYS Two Scoops!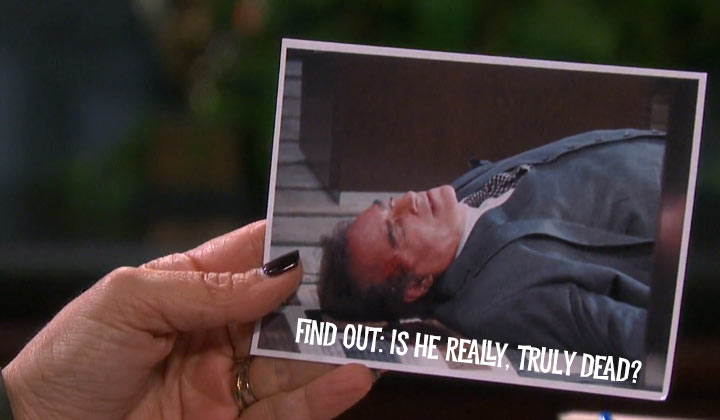 January 29, 2018
2018 started off with a bang. But is it more of a fizzle now? Do you care who killed Andre? Is John a bad guy now? And will Lani's secret get out? Let's discuss it all in this edition of Two Scoops!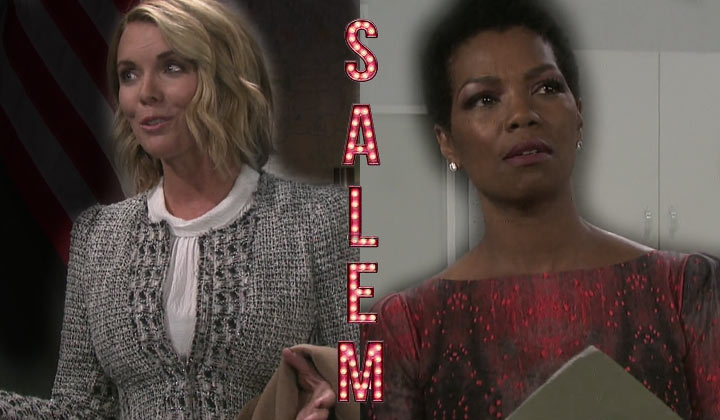 February 5, 2018
A baby bombshell ticks closer to delivery! A murder mystery deepens! A scandalous tryst on the brink of exposure! Yep, setups are happening, which means Sweeps is right around the corner. What will blow up? What's sizzling? What's fizzling? What will simmer until May? Let's discuss in this week's DAYS Two Scoops!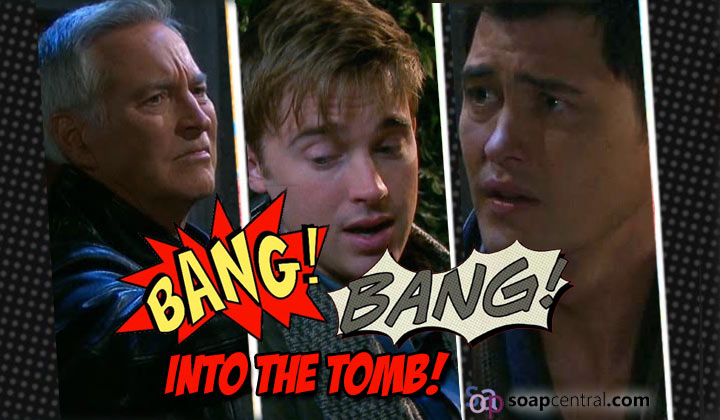 February 12, 2018
John seemingly shot Will and Paul in the DiMera mausoleum! Did Gabi kill Andre!? And what about the baby bombshell Lani delivered to Eli!? DAYS is doing a bang-up job ushering in February Sweeps, so let's discuss all the action in this week's DAYS Two Scoops!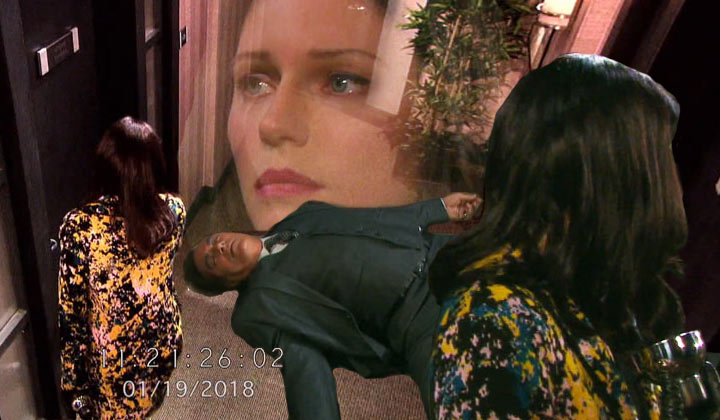 February 19, 2018
So many secrets and lies in Salem, so little Sweeps left! Nearly everyone on DAYS is hiding something scandalous. Which lies will be exposed by February's end? Which secrets will linger? Place your bets in this week's DAYS Two Scoops!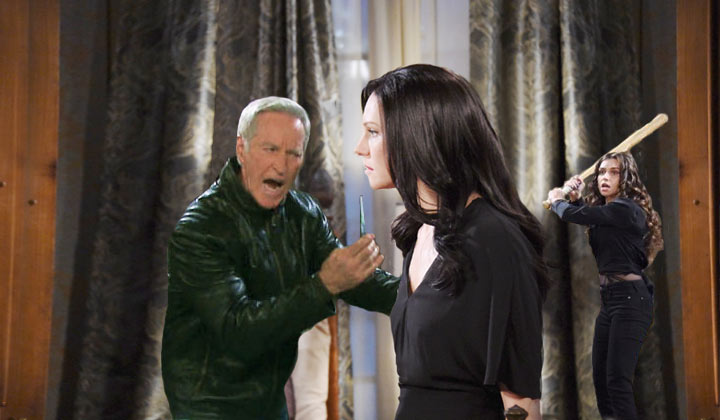 February 26, 2018
Ironically, Gabi is one of the only innocent Salemites in town these days. John's hopped up on ten CC's of guilt. Brady's second-guessed his life choices. Claire made some bad ones. Victor got ditched because of his! Rafe's neck deep in indiscretion. And it looks like Abigail might be a murderess! Sort of. Let's clear our consciousness in this week's DAYS Two Scoops!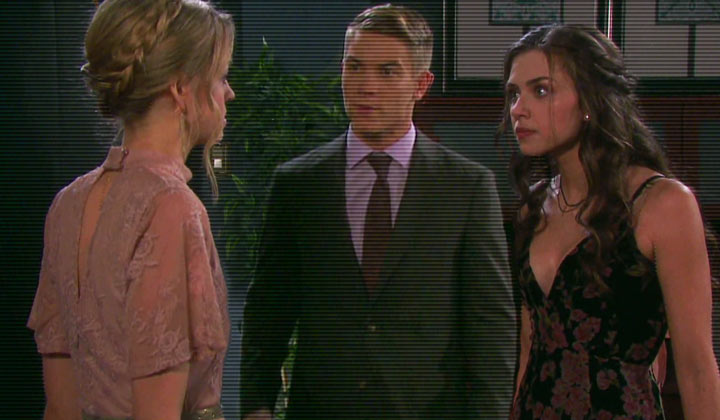 March 5, 2018
Catty, catty, bang, bang! Ciara and Claire's cattiness led to a big bang for Rafe and Hope on their big day. Things got nasty between Victor and Vivian, and between Vivian and Kate, too! Valerie and Lani had a smackdown. And Kayla isn't so sweet to John these days! The claws are out, and the cat's out of the bag in this week's DAYS Two Scoops!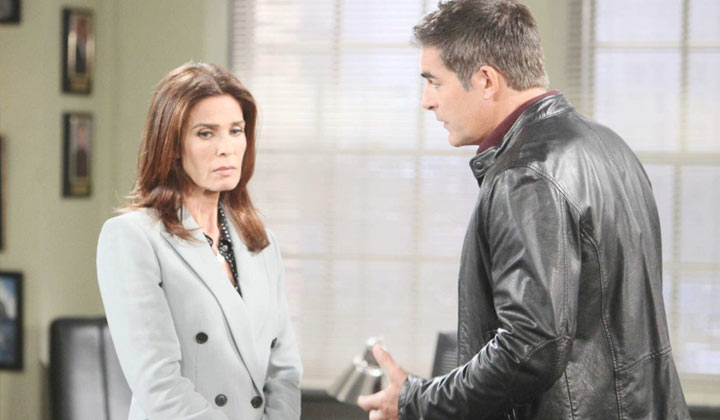 March 12, 2018
Hope/Rafe...Maggie/Victor...Abby/her sanity...Brady/Eve...it seems that this week many Salemites found themselves either riding solo or traveling down heartbreak highway hitting a few bumps along the way. Find out more in this week's Two Scoops.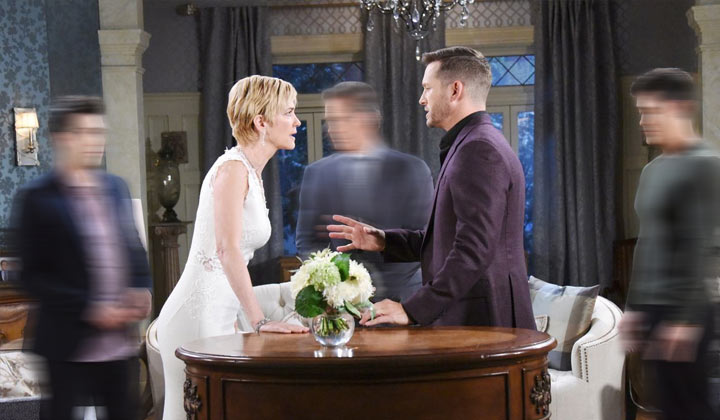 March 19, 2018
Forget throwing rice! The only thing thrown at Eve and Brady's busted wedding was shade! Sure, she threw him off with her denouncement of him, but has Brady lost the battle for Eve's heart? Let's talk about this crazy little thing called love in this week's DAYS Two Scoops!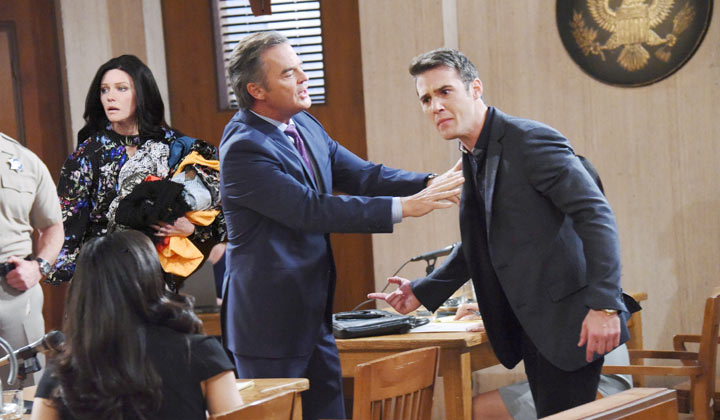 March 26, 2018
This was a week of revelations and many almost revelations on DAYS! While we traveled to Hong Kong and got to see at least a little bit of Shawn and Belle, back in Salem we saw fireworks explode in the courtroom like it was the Chinese New Year! Finally, the truth about Lani and the baby is out in the open and possible exposure of "Gabby" is looming around the corner.
April 2, 2018
Ready? Set. Randomness! DAYS was a bit all over the board last week with bombshells being dropped, sinister schemes, and even some love in the afternoon. Plus, it seems everyone is out to get someone else. Let's talk randomness and revenge in this week's DAYS Two Scoops!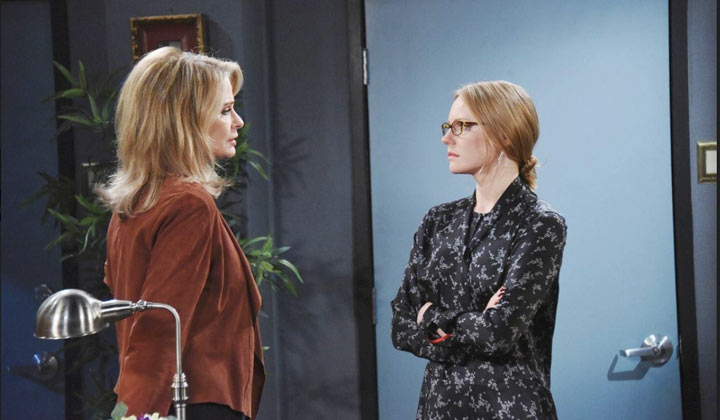 April 9, 2018
Did we witness the best doctor vs. doctor scene ever? Could Andre still be alive? Is Chad losing his mind, too? Let's discuss it all in this edition of Two Scoops!
April 9, 2018
Claireaholics. Gabliebers. Magicmania. Everyone seems to have an obsession these days! Claire and Ciara with each other. Stefan with Gabigail. Vivian with all things Kiriakis. Sadly, none are obsessed with sanity. Let's shrink these crazy Salemites in this week's DAYS Two Scoops!