Okay, everyone that knew Sami's wedding was going to come crashing down in a ball of flame and taffeta, raise your hands. Yep. I thought so.
Not to say that I'm not skippingly pleased that she didn't marry Austin, but this plot device is kind of old. Okay, more than kind of old, and I would have been much happier if E.J., or somebody, anybody for goodness sake, had spilled the beans that Austin cheated on her with Carrie so she could have caused a very different kind of scene in the church. She could have kicked Austin and slapped Carrie across the face with her bouquet. Exactly how many times are we going to see Sami on the floor in a wedding dress?
But I digress. What was with the whole big Austin speech in the bridal room after Sami took off? You we're just sleeping with her sister, like last week! What's with the big flowery speech? "It's won't be perfect but it's a life," which apparently means that I will marry you but I reserve the right to sleep with your sister every time she flips a hip in my direction. Did you want to make sure that you tried everything you could before you turn around and tried to get Carrie away from Lucas (who is trying to play it cool, but is totally freaking out inside) with a crystal clear conscience? Oh, I hate Austin.
Tek decided that it was a good time to unburden his soul about Sami blackmailing Lexie . . . to Sami's dad, her stepfather and her uncle. Gee, thanks Tek! There was one thing that really irked me though. If you're going to go telling on someone, make sure you give accurate details. Sami did not in fact tell Lexie to tell Carrie that any children she and Austin had would have birth defects. Sami simply told Lexie to think of something. The birth defect thing was purely a product of Lexie's brain, but of course that has been conveniently forgotten. I was just cringing in my chair when Roman went in to talk to Sami. You could just feel his disappointment that she wouldn't tell him the truth. I have to say that even though the writing is still transitioning, the actors are really doing a hell of a job.
Something else that I have to rave about this week, the who killed the dirty cop murder mystery extravaganza. When John and Marlena found Eve outside the church and they jumped, I jumped. When Sami freaked out on her couch after that nightmare and E.J. startled her, I jumped again. Actually jumped in my seat. This has never been true with Days and me in the past when we have one of our little mysteries, but this one is actually GOOD. And kinda scary.
Okay, sorry to lump all this stuff together, but since most of the week was the wedding, everything else was kind of condensed. I officially can't care less about the fertility four and Claire's paternity. It. Is. Dragging. But if it is a catalyst for Chelsea finally getting caught doing something, anything, then whatever. Next, it makes me so sad when Kayla looks so disappointed about Steve not remembering anything yet. But that said, I kind of wish she would stop asking him. If he remembers anything, I'm sure she will be the first person to know. I wish that Max would dump Chelsea and date someone that he is not related to, even if it is by adoption. In real life Bo would have hurt him by now. I think that Roman and John are scamming Abe about dating Lexie. Sure it would help them, but I see a little matchmaking going on there. They were just smiling too much. Oh and that kiss between Sami and E.J. was smoking'. Let Austin walk in on that!!
Well, everybody have a great Labor Day, and I will see you next time!
Melissa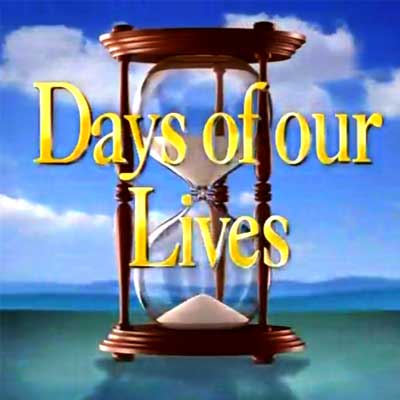 More scoops, spoilers, and commentary
>
2018 DAYTIME EMMYS: OUR EXCLUSIVE INTERVIEWS WITH THE STARS OF DAYS