Share this story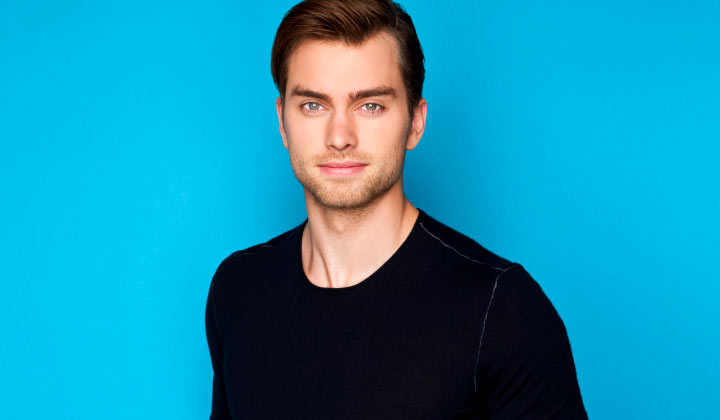 Thomas Hamilton Forrester
Adam and Noah Mayeda
January 7, 1998 to Spring 1998 [recurring]
Erin and Rachel Koch
Spring 1998 to Winter 1999 [recurring]
Christian and Donovan Jouvin
March 10, 2000 to February 9, 2001 [recurring]
Logan and Skylar Hudson
February 23, 2001 to October 17, 2001 [recurring]
Born January 7, 1998 in Thorne Forrester's car
Said to be 16 in early 2004
Said to be 18 in September 2004 Owns 5% of Forrester Creations; signed proxy to give Ridge Forrester control
Designer at Forrester Creations
Former executive at Forrester International
Former vice president of Forrester Creations
Former interim CEO of Forrester Creations
Worked at Forrester International
Worked as a designer for Spectra Couture
Student at Ledgemont College The Forrester Mansion (369 Willow Hill Rd., Beverly Hills, CA)
Formerly Paris, France
Formerly a beach house in Malibu, California (where he had lived as an infant with parents Ridge and Taylor)
Formerly 3197 Holden Drive, Beverly Hills, CA, 90214 Single
Gabriela Moreno
[Married: 2005; annulled: 2006]
Ridge Forrester Sr.
(father)
Taylor Hamilton
(mother)
Steffy Forrester
(sister)
Phoebe Forrester
(sister; deceased)
Zach Hamilton (uncle)
Massimo Marone IV
(grandfather)
Stephanie Douglas
(grandmother; deceased)
Jack Hamilton (grandfather)
Sharon Hamilton (grandmother; deceased)
Pamela Douglas
(great-aunt)
John Douglas (great-grandfather; deceased)
Ann Douglas
(great-grandmother; deceased)
Thorne Forrester
(half-uncle)
Kristen Forrester
(half-aunt)
Felicia Forrester
(half-aunt)
Dominick "Nick" Marone
(half-uncle)
Angela Forrester
(half-aunt; deceased)
Diana Carter
(half-aunt)
Jack Hamilton Marone
(half-brother/half-cousin)
Ridge "R.J." Forrester Jr.
(half-brother)
Nicole Marone (half-cousin; deceased)
Zende Forrester Dominguez
(half-cousin; via adoption)
Alexandria Forrester
(half-cousin; deceased)
Dino Damiano
(half-cousin)
Oscar Marone
(first cousin, once removed) Douglas Forrester (son; with Caroline Spencer)
Caitlin Ramirez
Ambrosia Moore
Brooke Logan
(flirtation)
Dayzee Leigh
(dated)
Hope Logan
(flirtation)
Caroline Spencer
(dated)
unknown woman in Paris
Nicole Avant
(kissed)
Charlotte
Michelle
Ivy Forrester
(kissed)
Tried to set Rick Forrester's house on fire [2009]
Blew up Rick Forrester's car [2009]
Punched Rick Forrester so his family could perform an intervention on his sister, Steffy [2009]
Intercepted and faked text messages to keep his father, Ridge, from reuniting with Brooke Logan [2009]
Lied that he'd had sex with Brooke Logan in exchange for Stephanie Forrester's stock [2011]
Deceived Hope Logan in Cabo San Lucas to keep her from seeing Liam Cooper [2012]
Shoved Rick Forrester, causing him to crash through a second-story window [2012]
Had sex with Caroline Forrester when she was too incapacitated to specifically consent [2015]
Punched his father, Ridge Forrester [2015]
Hospitalized after drinking a whole bottle of vodka [2003]
Survived a plane crash in the Pacific Ocean [2011]
Nearly collapsed from malnutrition on a desert island and ate psychedelic berries to survive [2011]
Thomas Forrester is the first-born child of Ridge Forrester and Taylor Hayes. While Taylor was pregnant, Ridge's brother, Thorne Forrester, wanted to claim Taylor's baby as his since Thorne was in love with Taylor, who was on the outs with Ridge. Soon Taylor and Ridge reunited and named their baby after St. Thomas, where Ridge had originally proposed to Taylor.
Baby Thomas was briefly the target of the infamous Sheila Carter, who wanted to keep her nemesis, Stephanie Forrester, away from her husband, James Warwick: Sheila snipped a lock of Thomas' hair and presented it to Stephanie, threatening to kill Thomas if Stephanie didn't heed Sheila's warning.
Thomas and his family were devastated when Taylor was killed in an altercation with Sheila. Thomas and his twin sisters, Steffy and Phoebe Forrester, eventually gained a stepmother in Ridge's longtime love, Brooke Logan. Thomas, who had also come to depend on Brooke's daughter, Bridget Forrester, was angry when he found out Brooke once had an affair with Bridget's husband, Deacon Sharpe; Thomas downed a whole bottle of vodka and had to be hospitalized.
In high school, Thomas crushed on Caitlin Ramirez, whose father, Hector Ramirez, didn't like rich people. Thomas was relieved when Hector warmed up to him, but soon Thomas had to battle Brooke's son, Rick Forrester, for Caitlin's affections. After Caitlin chose Rick, Thomas started seeing Amber Moore, Rick's ex-wife. Thomas couldn't believe it when Ridge got a restraining order to keep Amber away from him, but was even more shocked to learn that Amber retaliated by trying to ruin Ridge's life in getting him to act on his inappropriate feelings for Bridget. Thomas left Amber and reunited with Caitlin.
Thomas bonded with Gabriela Moreno, who had also lost a mother. But Taylor was alive and living in Morocco; Thomas campaigned for Ridge to return to Taylor. Thomas assured Caitlin she had no reason to be jealous of Gaby, but soon Thomas left Caitlin for Gaby and took a designing job at Spectra Couture, the rival of family design house Forrester Creations, which denied Thomas an internship. Since Gaby was in the U.S. illegally, Thomas took the advice of attorney Connor Davis and married Gaby in Las Vegas. Thomas accepted Ridge's challenge to a teen fashion showdown; if Ridge won, Thomas had to annul his marriage. Thomas lost the challenge and got the annulment, but made sure Gaby could stay in the country legally.
Thomas went away to college, but was furious to learn that Rick had romanced his mother and both his sisters. After Phoebe died confronting Rick, Thomas tried to stop Rick from moving on with Steffy by setting Rick's house ablaze and blowing up Rick's car to scare him. Thomas underwent counseling with James and eventually made peace with Rick, who had broken things off with Steffy. Thomas and Steffy later faked text messages between Ridge and Brooke to make sure Ridge's remarriage to Taylor took place, though Brooke exposed the siblings.
Publishing magnate Bill Spencer, Jr. took control of Forrester Creations, so Thomas suggested that Steffy seduce Bill to get the company back, later blasting Steffy for doing exactly that when Steffy also tried to blackmail Brooke. Thomas stuck up for Brooke in a meeting and included her in an idea to revive her Forrester men's line; Taylor was violently opposed and didn't want Thomas anywhere near Brooke. However, to call attention to the collection, which Thomas renamed Taboo, Thomas kissed his sometime stepmother on the runway. Thomas became fascinated with Brooke and kissed Brooke as she slept, even though he was dating Dayzee Leigh.
En route from a Taboo promotional tour, Thomas and Brooke nearly died in a plane crash and were stranded on a deserted island. Forced to eat hallucinogenic berries to survive, Thomas wasn't sure if he'd actually had sex with Brooke or just imagined it. Once home safe, Thomas accepted a bribe from his grandmother, Stephanie Forrester: if Thomas would help Stephanie keep Ridge and Brooke apart by lying that Brooke had sex with Thomas on the island, Thomas would earn Stephanie's 25% share in Forrester. Thomas nearly went through with the plan but came clean after Dayzee begged him to; Thomas lost both Dayzee and Taboo and found himself "banished" to the Forrester basement with Thorne, who wondered if Thomas might be gay.
Thomas took an interest in Brooke's daughter, Hope Logan, and whisked Hope off to Cabo San Lucas, where Steffy happened to be vacationing Hope's ex-fiancé, Liam Cooper. Thomas worked with Steffy to keep Hope away from Liam, but the scheme backfired. Later, Thomas competed with Rick for the attentions of Caroline Spencer, who had two mothers, Karen Spencer and Danielle. Thomas wholeheartedly accepted Karen and Danielle's relationship, and later helped Caroline clear their friend Marcus Forrester, who thought he had hit Dayzee's friend Anthony with his car while texting. Thomas remained conflicted about Hope and kissed her twice, but ultimately chose to stay with Caroline.
After Thomas became interim CEO of Forrester in Ridge's absence, Thomas got into an altercation with Rick, who had been scheming to win Caroline for himself; Thomas lost Caroline when she chose Rick, who crashed through a second-story window because of Thomas. Throwing his weight around at Forrester, Thomas told Brooke she was no longer family but just an employee. When Stephanie died from lung cancer, Thomas was ready to use the 25% share in Forrester Stephanie promised him to implement his new ideas, but Stephanie left behind a DVD that ultimately transferred all CEO power to her husband, Eric Forrester. Thomas had to battle Rick in a fashion showdown for the presidency of Forrester; when Rick won, Thomas nearly moved to Paris before he accepted a vice president position.
Thomas continued clashing with Rick, deeming Brooke too old to model for her once-successful lingerie line. But Thomas did his own modeling with other male Forrester executives for Caroline's cancer foundation fundraiser. Later, Thomas moved into his childhood beach house and roomed with his friend, Oliver Jones. Thomas became a sounding board for Steffy and Taylor, then worked with Thorne to convince Eric that Thorne would make a better president than Rick; once Thorne got bumped up to CEO, Thomas would be president. But Thomas and Thorne did not receive the promotions they were looking for once Rick had a successful showing, and Thomas eventually moved to Paris to work with Thorne at Forrester International. Thomas watched as his cousin, Aly Forrester, had an unusually intense negative reaction to Hope's boyfriend, Wyatt Fuller, and Wyatt's suggestion that Stephanie's jewelry be used in Hope's fashion collection.
Thomas agreed to sign over his 5% stake in Forrester to Ridge, who wanted to combine his stock with Steffy's and Bill's to overthrow Rick, who had taken over as CEO and mistreated employees, even firing a gun at Ridge. After Aly, who had a history of mental illness reaching back to the tragic childhood loss of her mother, died in a confrontation with Steffy, Thomas came home for Aly's memorial and expressed a desire to join Forrester's design team. When Ridge tore up Thomas' initial sketch, Thomas accepted help from ex-girlfriend Caroline, who had become involved with Ridge.
Thomas fantasized about Caroline and listened when she lamented Ridge not sharing her desire for a family. When Ridge suddenly dumped Caroline, Thomas' comfort of Caroline turned to lovemaking after too much wine. Thomas was taken aback when Caroline didn't remember sleeping with him because she had also taken antianxiety pills; Thomas thought Caroline had fully consented and swore he wouldn't have made love to her if he'd realized she'd been so incapacitated. Promising to keep quiet about their tryst after Caroline reunited with Ridge, Thomas kissed one Forrester intern, Nicole Avant, and had a full-blown affair with Charlotte, another intern. After Ridge blasted Thomas for crossing the line with co-workers, Thomas punched Ridge and found himself shipped back to Forrester International.
Thomas came home without permission and learned that Caroline was pregnant, crashing Caroline's ultrasound and wondering if the baby was his. When Caroline swore her child was Ridge's, Thomas dallied with another girl, Michelle, and became interested in Ivy Forrester, who was seeing Wyatt Spencer. Thomas bet Steffy he could take Ivy from Wyatt; Thomas kissed Ivy and tried to bed her, but Ivy wouldn't go that far. Thomas and Wyatt blamed each other when Ivy was electrocuted during an argument with Steffy, who had told Wyatt about Thomas and Ivy's kisses. Thomas believed he had nothing to apologize for when Ridge came down on Thomas for again taking what he wanted without regard for boundaries.
Thomas had a change of heart about his behavior and apologized to Caroline, taking her to the doctor when she went into false labor; Thomas was the first to learn that Caroline was carrying a boy. When Ridge and Caroline moved into the Forrester mansion, Thomas and Ridge took a significant step toward making peace. Thomas was thrilled when Caroline gave birth to Douglas, whom Ridge had named in honor of Stephanie's maiden name; having taken to the baby, Thomas became determined to better himself and gave up his womanizing ways.
Thomas blanched when Ridge suddenly announced that Thomas was really Douglas' father, and that Caroline had known all along. Thomas took off with Douglas and summoned Caroline to the family's Big Bear cabin, where Thomas came to terms with Caroline and ultimately agreed to let Ridge raise Douglas, with the world thinking Thomas was Douglas' brother. However, Thomas resisted when Ridge wanted to send Thomas to Shanghai for training that would prepare him to one day take over Ridge's CEO seat, feeling Ridge wanted to get rid of him.
After Caroline barely talked Bill out of going public with Douglas' paternity across Spencer Publications' media platforms, Thomas admitted to Ridge that he could no longer keep quiet about being Douglas' father. When Ridge put Douglas in Thomas' arms and confessed that he'd been punishing Thomas for his indiscretion with Caroline, Thomas wanted to be a family with Caroline and Douglas, but Caroline declined.