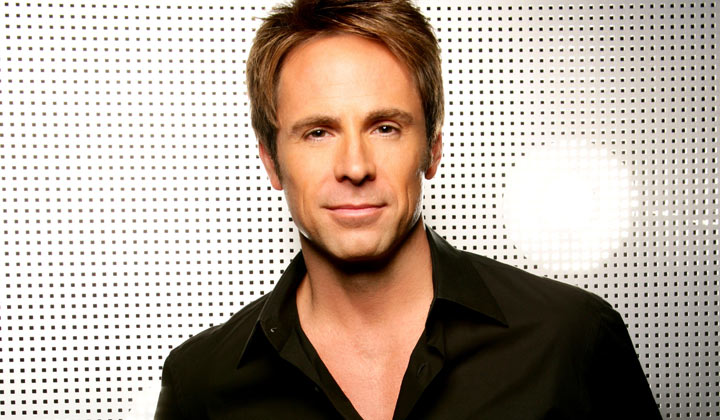 Stephen "Storm" Logan, Jr.
Deceased
Ethan Wayne
1987-1988 [contract]; 1994, 1998, 2000, 2001, 2003
Brian Patrick Clarke
1990-1991
October 18, 2006 to 2007; March 12, 2007 to April 18, 2008; May 2008
In 2007, it was revealed that Storm graduated high school in 1982, putting his year of birth at 1964. Lawyer San Francisco, California Single None
Stephen Logan Sr.
(father)
Elizabeth Henderson
(mother)
Brooke Logan
(sister)
Donna Logan
(sister)
Katie Logan
(sister)
Helen Logan
(grandmother)
Rick Forrester Jr.
(nephew)
Bridget Forrester
(niece)
Hope Logan
(niece)
R.J. Forrester Jr.
(nephew)
Jack Hamilton Marone
(biological nephew)
Marcus Walton Forrester
(nephew)
Eric Forrester III (great-nephew; stillborn)
Nicole Marone (great-niece; stillborn) None
Taylor Hamilton
(in high school)
Kristen Forrester
Taylor Hamilton
(engaged; early 1990s)
Storm shot and wounded Stephanie Forrester and framed his father for the crime [Nov 2007]
Storm shot and killed himself [Apr 2008]
Storm was the oldest child of Stephen Sr. and Beth Logan and was very angry when his father left the family which is why he got the nickname 'Storm'. Storm took on all the responsibilities of the man of the house. He was very upset with his younger sister Brooke when she wanted to help her boyfriend Dave Reed with a sting operation. He was also concerned when his mother, Beth, pursued a relationship with her first love, the married Eric Forrester. Storm was pleased when Taylor Hamilton Hayes, a former high school sweetheart of his, came to Los Angeles and the two began a romantic relationship and became engaged. Taylor was in love with Ridge Forrester and broke off the engagement. Shortly after their engagement ended, Storm left Los Angeles to go to San Francisco to practice law, taking his sister Donna with him. He occasionally returned home for family events and weddings.
Storm returned to Los Angeles in 2006 at Ridge's request to defend Taylor, who was on trial for Darla's death. He joined the legal staff at Forrester Creations under Nick's ownership. He continued working at Forrester when Nick sold the company back to Eric and seemed happy to be working with his sisters while they continually praised him for taking care of them after their father abandoned them.
When Brooke lost custody of her children, Storm represented her at her hearing. Brooke did not tell him when she was raped, however Donna called their father, Stephen, and asked him to come back to L.A. because Brooke was in trouble. Storm was resentful of Stephan's return to L.A. to save the day and, finding an opportunity to frame his father, Storm shot Stephanie after a fashion show.
After learning that it was Storm and not Stephan who shot Stephanie, Brooke and Katie tried to convince Stephanie to not inform the police. Stephanie agreed to keep quiet if Donna would break off her affair with Eric. Brooke had fixed up Storm and Ashley and Ridge was adamant that Storm have nothing to do with his ex-fiance and no longer work at Forrester. While peeking through the window at Ashley's house, Katie saw Storm showing Ashley a gun and assumed he would harm her. Katie rushed in and attempted to pull the gun from Storm's hands and was accidentally shot. After learning that Katie would die without a heart transplant, Storm shot himself so that his heart could be given to Katie.
Storm appeared to Katie several times after his death. The first time was to restore her will to live after she discovered that he had killed himself. The second was seemingly an invitation for her to kill herself after she learned that she was pregnant with Nick's child.