Share this story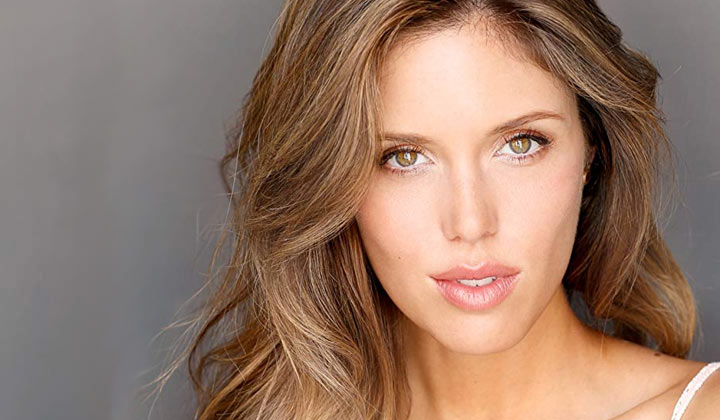 Caitlin Ramírez
Caitlin Ross (assumed name) Born May 9, 1987 in New York City
Has been referred to as both 16 and 17 (in 2004) High school student
Intern at Logan Designs
Intern at Forrester Creations New York City with Samantha Single/never married None
Hector Ramírez
(father)
Samantha Kelly
(mother)
Jimmy Ramírez
(brother; via adoption)
Preston Kelly (grandfather)
Priscilla Kelly (grandmother)
Christian Ramírez
(paternal uncle) None
Thomas Hamilton Forrester
Eric Forrester Jr.
Lied about who she was to get a job at Forrester and then Logan
Caitlin was never able to get over the guilt she felt all her life at knowing her mother died giving birth to her. For years she had nightmares that her father, Hector, was not able to help her get over. When her family moved to Los Angeles she wanted to be a fashion intern but her father's hatred for all things Forrester meant she had to lie about her new job and her growing friendship/flirtation with Thomas Forrester. When her father found out, he told her she had to quit working for Forrester so she moved over to an intern position at Logan Designs, working for Samantha Kelly, a woman she soon grew to admire very much. She spoke often of her new boss to Hector, but never mentioned her by name. On her seventeenth birthday, she learned that Samantha was her mother whom she had been told was dead.
With her parents reunited, Caitlin was free to concentrate on her designing and her romantic relationship with Thomas Forrester. After Thomas assisted in getting the Forresters to look at her designs, Caitlin met Rick and was immediately smitten. She continued to date Thomas while seeing Rick, until the day of the fashion show, when Thomas saw her and Rick sharing a kiss together. Caitlin was relieved that she and Rick no longer had to hide their relationship, but she didn't anticipate how much her father would object to his underage daughter dating a man in his mid-twenties who had been divorced twice. It wasn't long before their relationship ended since neither one was able to commit to the other the way the other wanted them to.
Caitlin began seeing Thomas again, supported by Ridge's efforts to separate Thomas and Amber. The two enjoyed a playful relationship until Thomas told her he only wanted to be 'just friends'. Caitlin was devastated.
After not being seen for quite some time, Hector mentioned that Caitlin was living in New York with Samantha.