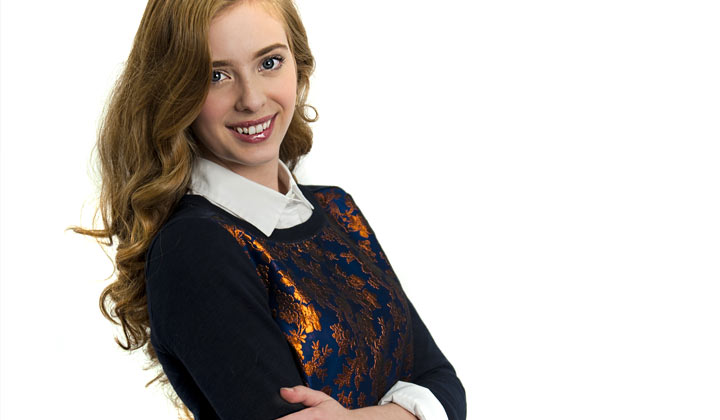 Alexandria Forrester
Deceased
unknown babies
April 25, 2003 (dream)
unknown babies
January 1, 2004
Charlotte Jennings
January 1, 2004 (never appeared on-screen)
Caylie Button and Tommy Christian
February 4, 2004
Haven Cain
June 11, 2004 to August 6, 2004
Kate and Madeline Phillips
December 24, 2004
Ava and Emma Ashcraft
December 23, 2005
Harley Graham
July 12, 2006 to September 2, 2009
November 19, 2013 to July 23, 2015
; August 13, 2015 (guest appearance) Born on-screen Los Angeles on January 1, 2004
In 2006, her birth month was changed to July Aly (nickname) Employed at Forrester Creations in unspecified position at time of death
Worked on developing Forrester's first shoe line
Interned with Hope Logan at Forrester The Forrester Mansion (369 Willow Hill Rd., Beverly Hills, CA)
Formerly Thorne's beach house, Malibu, CA Single/Never Been Married None
Thorne Forrester
(father)
Darla Einstein
(mother; deceased)
Eric Forrester Sr.
(grandfather)
Stephanie Douglas
(grandmother; deceased)
John Forrester (great-uncle)
Ivy Forrester
(first cousin, once removed)
John Douglas (great-grandfather; deceased)
Ann Douglas
(great-grandmother; deceased)
Kristen Forrester
(aunt)
Felicia Forrester
(aunt)
Angela Forrester
(aunt; deceased)
Dominick "Dino" Damiano
(cousin)
Zende Forrester Dominguez
(cousin; via adoption)
Pamela Douglas
(great-aunt)
John Forrester (great-uncle)
Jessica Forrester (first cousin, once removed)
Ivy Forrester
(first cousin, once-removed)
Ridge Forrester Sr.
(half-uncle)
Rick Forrester Jr.
(half-uncle)
Bridget Forrester
(half-aunt)
Thomas Forrester
(half-cousin)
Steffy Forrester
(half-cousin)
Phoebe Forrester
(half-cousin; deceased)
Ridge "R.J." Forrester Jr.
(half-cousin)
Logan Knight (half-cousin)
Eric Forrester III (half-cousin; stillborn)
Nicole Marone (half-cousin; stillborn) None
Oliver Jones
(dating at time of death; never consummated)
Blacked out Taylor Hayes' pictures with a crayon after hearing from Hope Logan that Taylor was responsible for the death of her mother, Darla Einstein [2007]
Shredded Taylor's wedding dress [2007]
Slapped Wyatt Fuller [2014]
Threatened Taylor Hayes with an axe [2014]
Tried to hit Steffy Forrester with her car [2015]
Almost hit by Taylor's car [2007]
Held over a second-story railing by Quinn Fuller [2014]
Died of a head injury [2015]
Alexandria Forrester was the daughter of Thorne Forrester and Darla Einstein. Through a misunderstanding between Thorne and his ex-wife, Macy Alexander, regarding Macy's estranged husband, Lorenzo Barelli, Thorne got drunk and slept with Macy's best friend, Darla, though he thought he was making love to Macy. The encounter ruined Darla's friendship with Macy, and Darla wanted an abortion, but Thorne talked her out of it. When Macy died later that year, Darla named her daughter Alexandria in honor of Macy. Thorne and Darla got married and happily raised Alexandria.
One night, Darla was helping Phoebe Forrester change a flat tire on a foggy highway when Darla fell into the path of an oncoming car. Alexandria was devastated by her mother's death, but was comforted by Phoebe's mother, Taylor Hayes. Little Alexandria was even the catalyst in healing the decades-old rift between her grandmother, Stephanie Forrester, and her great-grandmother, Ann Douglas.
Eventually, Thorne and Taylor had become a couple, and were planning their wedding. During Alexandria's play date with Hope Logan, Hope innocently told Alexandria that a classmate had said Taylor was driving the car that killed Darla. It was true: Taylor had been drinking but raced to help Phoebe anyway, and hit Darla due to the fog and Taylor's impaired response time. Alexandria ran away, and a sober Taylor went after her, almost hitting Alexandria on the same foggy highway. Little Alexandria couldn't understand how Thorne could marry Taylor, the woman who killed her mother, and blacked out pictures of Taylor with a crayon. On Taylor's wedding day, Taylor went to put on her dress, only to find it ripped to shreds. Thorne and Taylor called off the wedding, realizing that Alexandria wasn't going to accept their relationship.
Thorne continued raising Alexandria as a single parent, with Alexandria only seen on holidays and special occasions. In 2013, Alexandria resurfaced as Aly, a college student who had come home needing to complete an independent survey. Thorne and Aly's grandfather, Eric Forrester, put Aly to work at Forrester. The earthy Aly enjoyed a close relationship with her father, grateful he had devoted so much time to raising her, and spoke of the recent encouragement she had gotten from Sally Spectra, longtime friend to her deceased mother, Darla.
After Thorne sold the beach house where Aly was raised, they moved into the Forrester mansion with Eric, and Aly was instructed to "shadow" her childhood friend, Hope, who had become very successful at Forrester. Aly was awed to see Hope juggling two "hot guys": her on-again-off-again paramour, Liam Spencer, and Liam's half-brother, Wyatt Fuller. Aly developed a crush on Liam, which did not go unnoticed by Wyatt's mother, Quinn Fuller, who was plotting to make sure Hope stayed with Wyatt. Quinn gave the unassuming Aly a makeover and sent her to distract Liam, but he was still hung up on Hope.
Thorne took a position running Forrester International in Paris, but when Aly flew over for a visit with Hope, she became unreasonably hostile toward Wyatt, feeling he was distracting Hope from the purity message Hope used to embody with her Hope For the Future (HFTF) clothing line. Thorne revealed that Aly had anger issues after having been bullied in school, and worried that Wyatt would be a trigger; meanwhile, Taylor, who still felt guilty for Darla's death, sensed that Aly was still deeply affected by the loss of her mother. What they didn't know was that Aly had made a shrine to Hope in her room, and that she was having visions of Darla, who "told" Aly to shred Taylor's wedding dress as a child, and was now insisting that Aly protect the Forresters from Wyatt. When Aly demanded that Wyatt stop seeing Hope, he bragged that he and Hope had joined "the mile-high club" en route to Paris, so Aly slapped him.
Aly freaked out after she caught Hope in bed with Wyatt. Hearing her grandmother's sister, Pam Douglas, and her boyfriend, Charlie, discussing their disdain for the Fullers, Aly found out that Wyatt had pocketed a rare diamond to promote HFTF and impress Hope, planting it on jewel thieves who had come to rob a Forrester boutique. On her way to tell her CEO grandfather, Eric, Quinn confronted Aly and held over a second-story railing to scare her into not calling the police. But Aly went to Eric anyway and was outraged to learn that Hope already knew about Wyatt's scheme and that the company had decided against prosecuting Wyatt to avoid a potential scandal. Wyatt pushed for Hope to take over her mother's once highly successful lingerie line, but Aly begged Hope to remember the morality she used to stand for with HFTF; Aly was thrilled when Hope decided not to branch out into lingerie after all.
Forrester photographer Oliver Jones took an interest in Aly, which made her feel better about herself. Aly confided to Oliver how much she hated Taylor for killing her mother, and had a meltdown when Thorne brought Taylor to town to tell Aly they were once again engaged. Aly threatened Taylor with an axe, then begged Thorne to break things off with her. Thorne complied, but Oliver convinced Aly to hear Taylor out; after Taylor admitted how guilty she still felt for robbing Aly of her mother, Aly relented, hugged Taylor, and gave Taylor her blessing to be with her father. Aly continued to see Oliver, even taking him to a medieval-themed outing with Pam and Charlie.
But Aly was disillusioned when Oliver came to her and admitted that a recording had been made of him saying he was only dating her because she was a Forrester; Oliver added that he had since fallen in love with her. Aly felt betrayed and ran away from Oliver, joining Pam and Charlie at Medieval Times. Aly was surprised when one of the "knights" clumsily rode in and then jousted with a competitor: it was Oliver, who had snuck in backstage and replaced a tardy performer to prove his love. Aly forgave Oliver and later worked on a medieval story with him, Pam, and Charlie.
Aly got to know Ivy Forrester, her first cousin, once removed, who had come to Los Angeles from Australia to replace Quinn as Forrester's jewelry designer. When Ivy saw Hope, who was again engaged to Liam, accepting the HFTF diamond from Wyatt, Aly came to Hope's defense. Later, after Liam walked out on Hope for not returning the diamond, Aly and Ivy encouraged Liam to go to Paris, where Hope wanted to meet him and get married. Because Liam was late for the rendezvous due to saving Ivy when she fell into the River Seine, Hope left with Wyatt and married him instead; Aly and Ivy waylaid Wyatt during a party celebrating his marriage so Liam could get Hope alone to explain what happened.
Continuing to date Oliver and dishing to cousin Ivy about Liam, Aly was surprised when Taylor came back for a visit, offering to be a mother to her after hearing that Aly was still having visions of Darla. Aly explained that she saw nothing unsettling in her spectral relationship with her mother, and assured Taylor she was fine. Aly was bemused when Darla's ghost blew in Taylor's direction, and Taylor was shocked when the breeze physically fluttered her hair.
Changes came fast and furious when Aly's half-uncle, Rick Forrester, became CEO and began retaliating against his estranged wife, Caroline Spencer, for kissing Ridge Forrester, a long-time rival. Rick moved his mistress, Maya Avant, into the Forrester mansion in Eric's absence and told Aly she would have to move out, but ultimately, Aly was allowed to stay. Aly was further disappointed when Rick said the company couldn't take a risk on her fledgling shoe designs and told her to keep working on them. Later, Aly felt encouraged when Rick asked to see Aly's designs, but it was only a ruse to get her to bring Rick and Maya ice cream. Aly then attempted to model a prototype, not realizing that Rick's smile was him laughing at her heel breaking off during the display. When Eric came home and gave Rick his support instead of punishing him for his tyrannical treatment of everyone -- including shooting at Ridge and Caroline -- Aly joined her co-workers in trying to change Eric's mind. However, Rick offered everyone apologies and reassurances, so Aly decided to give him the benefit of the doubt.
Encouraged by Rick's promise to put her shoe line into production, Aly sucked it up when Rick continued making her wait on him and Maya; Aly even reluctantly massaged Maya's feet to keep the peace, but had a hard time staying silent when Rick insisted that Aly give up her room for Maya's visiting sister, Nicole Avant. Aly continued to fulfill Rick's domestic requests to ensure he would consider her growing collection of shoe designs.
Aly was glad when Liam, Ridge, and Ridge's daughter, Steffy Forrester, combined enough stock to force Rick out as CEO, but Aly was upset to see Steffy going after former husband Liam, since Liam was already promised to Ivy. Aly became even more threatened by Steffy's sexuality when new CEO Ridge developed the California Freedom line, which included bikinis and lingerie. Aly interrupted business meetings with her protestations, and berated a confused Oliver for ogling Steffy during a photo shoot. Aly felt dismissed by family, and her saintly visions of her mother turned dark, with "Darla"¯ telling Aly to do something to stop Forrester's foray into filth. Although Aly suddenly went along with California Freedom, Aly admitted she'd only pretended to forgive Taylor, and created a hate board filled with blacked-out photos of Steffy and Maya.
Goaded by "Darla's"¯ directives and distorted visions of Steffy, Maya, and California Freedom's transgender models, Aly punched a hole in Steffy's tire and tried to run Steffy down in the exact spot where Darla had died years ago. Aly briefly let a sympathetic Steffy pull her into a hug, but Aly broke away and came at Steffy with a tire iron; the girls struggled over the iron, which fell to the ground. Aly grabbed a rock and was ready to brain Steffy for "my family"¯ and "my company"¯ when Steffy grabbed the tire iron and swung at Aly, who fell, hit her head, and died.
Weeks later, Ivy had a dream about Aly, in which Aly demanded justice for her death.