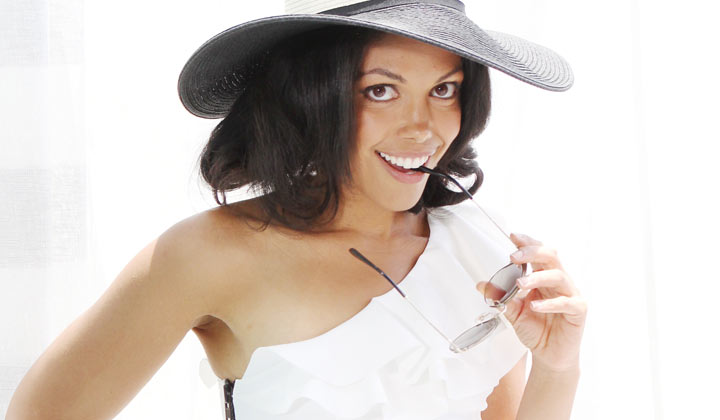 Karla Mosley
Mosley's addition to the cast of The Bold and the Beautiful marked her return to daytime television and CBS where she spent 2008 to 2009 starring as Christina Moore on Guiding Light. Her other television credits include
TLC-Discovery Kids' Hi-5
,
Law & Order: CI
,
Gossip Girl
, and
Nate the Great
. Her film credits include Men in Black 3, Burn After Reading, and For Love of the Film. Having earned her B.F.A. in Drama from New York University's Tisch School of the Arts, Mosley's theater credits are extensive.
In her spare time, Mosley sits on the board of Covenant House, the largest privately funded agency in the Americas providing shelter and other services to homeless, runaway and throwaway youth. She is also a celebrity ambassador for the National Eating Disorders Association and is active in many other charities.
Mosley lives in Los Angeles with her husband, Jeremiah Frei-Pearson, and celebrates her birthday on August 27.
The Bold and the Beautiful
Maya Avant
January 22, 2013
to present
Blood Brothers
Tina
2012
Castle
P.A.
2012
Wed Locked
2009
Guiding Light
Christina Moore
2008-2009
Law & Order: Criminal Intent
Temp
2008
Gossip Girl
Waitress
2008
The Blair Bitch Project
Waitress
2008
The Knights of Prosperity
Page #2
2007
Hi-5
Chatterbox / Karla
2003-2006
Violet to Earth
Collard Green
2012
Someday Melissa
2011
Red Hook
Paula
2009
Burn After Reading
Party Guest
2008
For Love of the Film
Princess Leia
2005
PLACE OF BIRTH: Stuart, Florida
DATE OF BIRTH: August 27, 1981
MARITAL STATUS: Married to Jeremiah Frei-Pearson (2011)
News Archive
: Karla Mosley discusses her new single, soap career [Nov 30, 2012]
News Archive
: Mosley, Saint-Victor to reunite on B&B [Nov 30, 2012]
News Archive
: Mosley, other soap stars share New Year's Resolutions [Dec 31, 2014]
News Archive
: INTERVIEW: Karla Mosley on her fire-starting, counterintuitive alter ego [Dec 31, 2014]
News Archive
: Maya's B&B secret revealed -- and no one saw it coming [Mar 18, 2015]
News Archive
: Bradley Bell reveals long term plans for Karla Mosley's Maya, whom he calls B&B's new leading lady [Jun 18, 2015]
News Archive
: Karla Mosley hits the stage in wild interactive play [Feb 5, 2016]
News Archive
: WATCH: B&B's Jacob Young and Karla Mosley take the Whisper Challenge [May 19, 2016]
News Archive
: WATCH: B&B cast reads show's very first episode [Nov 14, 2016]