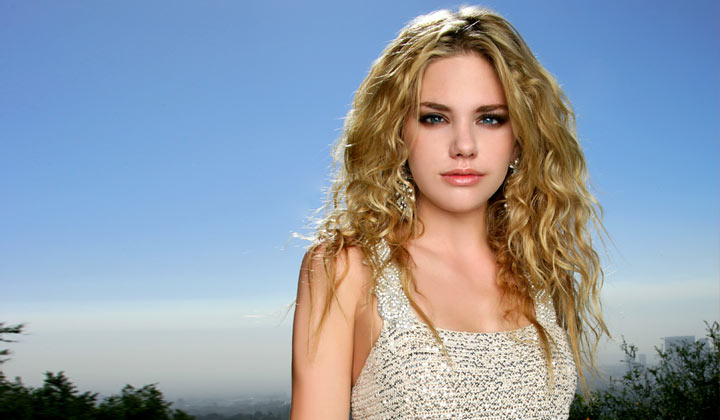 Mackenzie Mauzy
Mauzy is best-known for her role on Guiding Light as Elizabeth "Lizzie" Spaulding from 2000 to 2002. Earlier this year she made a guest appearance on
CSI: NY
in the episode entitled "Stealing Home."
Before launching her acting career on television, Mauzy worked in New York, Virginia and North Carolina in the stage productions of classics such as
A Christmas Carol
,
Snow White
, and
Macbeth
. In 1998 Mauzy won the Anna Wentworth Award for "Best Child Actress" for her role as Annie Warbucks in the production of
Annie
at the Showtimers Theatre in Roanoke, Virginia.
Born in Greensboro, North Carolina and raised in Lancaster, Pennsylvania, Mauzy will be relocating to Los Angeles from New York City for her role on The Bold and the Beautiful. Her birthday is October 14.
The Bold and the Beautiful
Phoebe Forrester
July 11, 2006
to
December 9, 2008
Cold Case
Anna Gunden
2006
CSI: NY
Sara Butler
2006
Guiding Light
Lizzie Spaulding
November 2000 to
July 12, 2002
Annie
You're a Good Man, Charlie Brown
A Christmas Carol
Snow White
MacBeth
Annie Warbucks
Annie (at Showtimer's Theatre in Virginia) Daytime Emmys Pre-Nomination, Outstanding Younger Actress (2007, 2008; for
The Bold and the Beautiful
)
Anna Wentworth Award Winner for Best Child Actress DATE OF BIRTH: October 14, 1988
PLACE OF BIRTH: Greensboro, North Carolina
RAISED: Lancaster, Pennsylvania
HAIR: Blonde
News Archive
: Emmy winner's daughter named GL's new Lizzie. [Jul 29, 2002]
News Archive
: Mauzy to take on role of one Forrester twin. [Jun 19, 2006]
News Archive
: Mauzy takes a break from B&B to head to Broadway. [Jul 14, 2008]