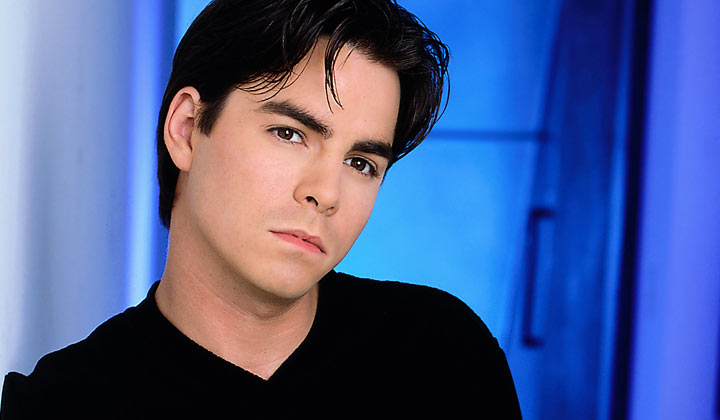 Mick Cain
Mick is young but he's definitely not a newcomer. He is very familiar with both television and theatre. He made his acting debut in the Van Halen music video, "Don't Tell Me." The video premiered on New Year's Day of 1995 in Times Square on the Sony Jumbo Tron. Mick has had starring roles on such television series as
Men Behaving Badly
and
Lost Wilderness
. He has had co-starring roles on several shows including
Teen Angel
and
Sister, Sister
. Mick has also appeared on such series as
Dust
,
Step By Step
, and
Saved By The Bell
.
Mick is also a talented musician. He plays guitar in a band called "G-Suit," which he formed with some friends. Mick began acting early. After graduating high school, he went on to attend college at the Barat Theatre and Dance Conservatory outside of Chicago. There he earned his BA degree in Theatre Arts. When not making music or acting, Mick enjoys body boarding.
Mick was born and raised in Chicago. He has three sisters, two are twins, and two brothers. Mick's parents and siblings all live in Chicago. Mick is married to former B&B co-star Schae Harrison and lives in Los Angeles. He celebrates his birthday on August 4 and stands 5'9." Mick has brown hair and brown eyes.
The Bold and the Beautiful
Clarke "C.J." Garrison, Jr.
1998 to
January 2, 2001
; Spring 2002 to 2003;
June 14 and 15, 2004
;
September 14, 2004
;
May 9, 2007
to
August 27, 2007
;
November 1, 2007
;
December 21 and 22, 2010
Andy Richter Controls the Universe (Episode: Twins)
Alex
2002
Search Party (Episodes: Jamaica (VI), Ocho Rios Jamaica)
Celebrity contestant
2000
Teen Angel (Episodes: Marty Buys the Farm, Jeremiah Was a Bullfrog)
Sweater Guy & Derek
1997
The Making of a Hollywood Madam
Jesse Fleiss
1996
Sister, Sister (Episodes: Thanksgiving in Hawaii Parts 1 & 2)
Baldwin
1995 Dead End
Richard
2003
The Contract
Heather's Boyfriend
1999
White Wolves III: Cry of the White Wolf
Jack
1998
Dust
William Kincaid
1997
Silent Lies
Billy MacIntyre
1996 DATE OF BIRTH: August 4, 1978
PLACE OF BIRTH: Chicago, Illinois
EYES: Brown
HAIR: Brown
HEIGHT: 5'9"
CHILDREN: Haven Jude Cain (born Dec 13, 2003; weighing 6 lbs., 11 oz.)
MARITAL STATUS: Engaged to Schae Harrison (former B&B co-star)
News Archive
: C.J.: Character in Jeopardy? [Jan 8, 2001]
News Archive
: Cain again bumped from contract status [May 26, 2003]
News Archive
: Cain to make brief return to B&B. [Feb 5, 2007]
News Archive
: Mick Cain returning to B&B for two-day appearance. [Dec 8, 2010]