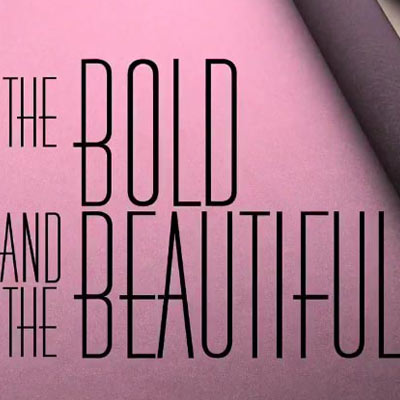 The Bold and the Beautiful Daily Recaps: 2014
B&B summaries from 2014
B&B Daily Recaps Archive offers you day-to-day summaries of The Bold and the Beautiful beginning in 1997 and continuing through to the current week. To view any of the daily recaps here, simply locate the week that you want to review. There you will see that a brief summary of that week's action has been included for your reference. When you find a week of recaps that you want to read up on, simply click on the appropriate link located under that week's summary. By doing this you'll have access to the entire week's daily recaps just as they were posted on B&B Online during that week.
As our archives have grown, we've created one page per calendar year. To access any of the recaps from 1997 through the present calendar year, please click on the corresponding link in our menu at the very
top of this page
or use the Recaps Quick View to quickly skip ahead to a particular month and year of recaps.
Read up and enjoy!!
RECAPS QUICK VIEW
JANUARY 2014
January 6 to 10, 2014
Brooke attempted to have an intimate evening with Ridge, but he walked out, still unable to accept what she'd done to Katie. Brooke set out to right her and Bill's wrong by pushing Bill to return to Katie. Succumbing to Brooke's pressure, Bill decided to appeal to Katie to take him back. Ridge sought out Katie to try to understand what had happened with Brooke and Bill, and Ridge admitted that he was having a hard time reuniting with Brooke because it meant condoning her past actions with Bill. When Hope returned from Hawaii, she told Liam that she and Wyatt were dating. Liam vowed to be there for Hope when she discovered Wyatt's true nature.
January 13 to 17, 2014
When Wyatt returned from Hawaii, his father gave him the beach house that Katie and Bill had lived in, and Wyatt immediately asked Hope to move in with him. Hope wasn't ready to take that step but hoped he'd ask again someday. Liam asked Charlie to prove Liam's theory that Wyatt had stolen the diamond. Charlie discovered Wyatt doing just that on boutique surveillance tapes, but after receiving veiled threats from Quinn, Charlie told Liam that Charlie hadn't found anything on the tapes. Bill tried to convince Katie that he really wanted to go back home to her, but Katie told him that she was no longer his home. Bill told Brooke that it was hopeless with Katie, but Brooke insisted that he keep trying.
January 20 to 24, 2014
Hope declined to move in with Wyatt, but when he surprised her with a silver bullet trailer, she agreed to live with him in it during their surfing safari adventure. Liam wanted to talk Hope out of the trip; however, Quinn trapped him in a freight elevator, and Hope left with Wyatt. Quinn sought to befriend Pam, and when Charlie tried to tell Pam about Wyatt's misdeed, Quinn intervened to tell her side of it. As Ridge and Katie bonded more over their situations, Brooke grew anxious to move forward with her life. Brooke urged Ridge to put her engagement ring back on her finger and marry her.
January 27 to 31
Brooke asked Ridge to marry her, but Ridge refused to make a decision about his future with her. Undaunted, Brooke proposed that Ridge move back into her house, but he wasn't ready for that, either. Justin discovered photos that could indicate that Ridge had been sexually experimental in Paris, and Bill took the pictures straight to Brooke. Quinn thought she'd convinced Pam and Charlie to keep her secret, but they betrayed Quinn and showed the boutique footage to Liam. Hope and Wyatt consummated their relationship, but Liam tracked Hope down to show her the video of Wyatt stealing the diamond. Hope became upset with Liam and Wyatt's bickering and left them on the roadside.
Return to the
top
of this section.
---
FEBRUARY 2014
February 3 to 7, 2014
While Brooke refused to believe Bill's theory that Ridge was gay, Ridge and Katie grew closer as they spent time bonding with each other and their sons. Ridge sensed that there was something between him and Katie, but she said she couldn't hurt her sister. Rick was ready to fire Wyatt and Quinn, but Hope decided that it was best for HFTF that the Fullers remain on. Wyatt also convinced Hope to give him another chance romantically, and Hope finally told Liam that she'd chosen Wyatt. Quinn gave Aly a makeover and convinced her to go after Liam. Liam noticed Aly's beauty but remained wrapped up in Hope.
February 10 to 14, 2014
Quinn visited Bill and kissed him for old time's sake; however, Bill made it clear to her and to Wyatt that it would never happen between Bill and Quinn. Katie promoted Liam to vice president, and he got her to open up to him about Ridge. When Liam spoke to Ridge about Katie, Ridge shrouded his feelings and insisted upon marrying Brooke. Brooke accepted Ridge's proposal and assured her sister that she didn't want Bill. As Liam pressured Katie to go after a relationship with Ridge, Bill tried to romance Brooke for Valentine's Day. Shocked that Brooke had agreed to marry Ridge, Bill said that if she'd give him the papers that Katie had signed, Brooke and Bill could have it all again.
February 17 to 21, 2014
For their impending nuptials, Ridge chose Rick for his best man, and Brooke chose Katie as her matron of honor. Liam urged Katie to stop the wedding, but she refused to be the reason R.J. wouldn't have his father. On the wedding day, Bill got drunk and restrained himself from storming the ceremony. Quinn offered her spiteful comfort to Bill, and Liam gagged when he stumbled upon his father and Quinn tearing each other's clothes off in a cliff house bedroom. While officiating the wedding, Carter read "Love's Philosophy," and upon hearing her and Ridge's poem, Katie faked a fainting spell to stop the wedding.
February 24 to 28
Liam confided in Hope what he knew about Katie and Ridge, and Hope took Brooke to Paris to give Ridge and Katie time to sort out their feelings. Wyatt stowed away on the jet to be with Hope and to pitch his idea to debut Stephanie's jewels at a HFTF event. Aly went ballistic and accused Wyatt of pimping Stephanie's jewels and tainting Hope and her message. When Wyatt quipped that he and Hope were in the mile-high club, Aly slapped him and fired him on the spot. Bill tried to tell Quinn that he'd never sleep with her again, but Quinn figured he'd be back once he realized that he'd met his match in her.
Return to the
top
of this section.
---
MARCH 2014
March 3 to 7, 2014
Wyatt told Hope that Aly was disturbed, and Hope saw Aly's rage firsthand when Aly discovered Hope and Wyatt in bed together in Hope's hotel suite. Hope tried to get Aly to see that Hope's image wasn't tied to HFTF anymore and that Aly had to respect Hope's choices. Aly, however, held onto her smoldering fury and later discovered that Pam didn't trust the Fullers, either. As Brooke anxiously returned from Paris to marry Ridge, Katie and Ridge decided to tell Brooke that they loved each other. Katie revealed the news to Brooke, who laughed at Katie's cute little crush. Katie claimed that Ridge shared her feelings, but Brooke asked Ridge to set Katie straight.