B&B Recaps: Daily Recaps | 2005 on The Bold and the Beautiful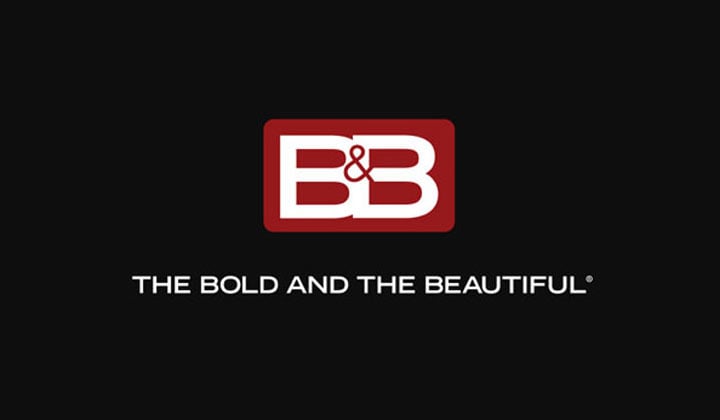 Share this story
Monday, July 11, 2005
Bridget and Dante are kissing. She asks him why he did that. He tells her that he had done it before and never forgotten and he wanted to see if she kissed like a married woman. Dante thinks Bridget has a penchant for picking men that fell in love with her mother first. Bridget tries to explain that it's not like that with Nick but Dante is not convinced. Dante tells Bridget that he intends to stay in town for awhile.
Taylor goes to see Stephanie but she's not in her hospital room. Taylor takes the opportunity to read Stephanie's medical chart but before she can read much Darla and Stephanie return from occupational therapy. Stephanie tells Taylor to go ahead and read the chart. Taylor does and she notices that lab results and EKG's are missing. Dr. Mark shows up and he tells Stephanie that she can go home. Taylor questions him about the missing test results and he tells her that they are in his office as he is a little behind on updating the charts. He assures Taylor that Stephanie is doing well. After he leaves, Taylor wants to know if Stephanie can understand why she had to know if the heart attack was real. She would hate to think that Ridge chose her for the wrong reasons. Stephanie tells Taylor that Ridge is with her because he wants to be but she warns Taylor not to underestimate Brooke.
Ridge is at Brooke's and he's telling her that he never wanted things to be this way. He tells her how much he loves her and their life. He admits that his idea of spending a day with each of them was a mistake and that he had only been thinking of his feelings and not hers. Brooke tells him that he can still change things; he just has to tell Taylor he made a mistake. Ridge is noncommittal and Brooke tells him that she has to know what it is that he came there to say: Is he going to be with her or Taylor?
Tuesday, July 12, 2005
At Brooke's house, Ridge was there to see how she was doing. Ridge told her he made a mistake by marrying Taylor; however, Ridge was not willing to leave Taylor. Brooke pressed Ridge to tell her that he would leave Taylor and reunite with her. Ridge's hesitation about saying that he would leave Taylor, told Brooke that he is not leaving Taylor. Brooke was angry and hurt that Ridge got her hopes up about their relationship for the second time.
Massimo and Jackie went to visit Stephanie at the hospital. While alone, Jackie told Massimo that she feels that Stephanie faked a heart attack. Massimo was angry with Jackie about her accusation. Massimo said some ugly things to Jackie then canceled their plans to spend the rest of the day together. Instead, Massimo planned to take Stephanie home from the hospital. While waiting for Massimo, Stephanie confronted Jackie about her accusation that she faked a heart attack to get Ridge to marry Taylor. Jackie added "she knows how far a mother would go to protect her son." Stephanie was livid that Jackie compared how she deceived Nick about RJ. Later, Jackie asked Mark over to dinner, in a flirtatious manner, so he could tell her about his work.
Back at Brooke's house, she accused Ridge of marrying Taylor to satisfy Stephanie. Nick told Ridge to leave. Brooke told Ridge that he is no longer welcome in their home because he chose to be some place else. Brooke warned that in the future, Ridge needed to call in advance to visit his children. Nick supported Brooke after Ridge left.
Ridge arrived home. Ridge revealed to everyone that he had been to see Brooke to check on her. He told everyone that he felt terrible that he had hurt Brooke badly and left his children. He told them he couldn't celebrate their being together as a family while everyone else is hurting. The children told Ridge that they would always love him no matter what he does. Meanwhile, Hope comforted Brooke with a hug.
Wednesday, July 13, 2005
Bridget is making pancakes on the Shady Marlin while Nick talks business with his dad on the phone. Bridget brings a plate to Nick on the bed and begins pouring syrup on his chest and licking it off, causing him to end his phone conversation. After a round of love making, Bridget shows her insecurities about Nick's loyalty to Brooke and the kids. Nick calls them part of their family and doesn't want her to worry about his commitment to Bridget. She tells him that she just started thinking after having lunch with Dante. Nick is upset that Dante is making judgments about their relationship. He calls Dante a liar for saying he never knew Taylor when Dante was actually the one who helped her escape.
At Stephanie's Thorne and Darla have come by to check on her. She tells them that she will be fine. As they leave, Massimo comes by to check on Stephanie as well. After Stephanie assures him that she is making a full recovery, she asks for his help. She wants Massimo to talk to Ridge and make sure that Ridge knows he's made the right decision in choosing Taylor. She also warns Massimo to stay away from Jackie, who has only brought pain to his life and doesn't deserve him. Massimo agrees with her, but admits that it is hard to stay away from Jackie because he still loves her and she is the mother of his son, Nick.
At Jackie's apartment, Brooke and Jackie discuss all the mean things that Stephanie has done to Brooke and how Stephanie is trying to take Massimo away from Jackie too. Jackie is sure that Stephanie faked the heart attack. She wants to see Stephanie exposed for what she's done, but Brooke doesn't know how they could ever do that. Brooke can't believe that Stephanie would have had the entire hospital staff covering for Stephanie's "fake" heart attack, but Jackie says that all Stephanie would have had to do is to bribe a young doctor with medical school bills still stacked up. The doorbell rings and when Jackie sees that it is Dr. Mark at the door, she motions for Brooke to hide. Jackie adjusts her shirt to show more cleavage and opens the door. Mark has come to tell her that things have been so stressful at the hospital that he wants to cancel their dinner date. Jackie tells him how much she's looking forward to their date and begs him not to cancel. She uses her hands to draw Mark's attention to her open shirt and he agrees to come back later for the meal. After Mark leaves, Brooke and Jackie agree to work together to bring Stephanie down.
Thursday, July 14, 2005
Stephanie enters Ridge's office looking for him. He isn't there but Stephanie heads over to his desk waiting. She sees a picture of Brooke and him and picks it up. She puts it back on the desk and sits down. As she keeps looking at it, she takes her walking cane, and slowly pushes it off the desk, making it crash to the ground. She tells herself, whoops, and smiles knowing that the blame for it could be placed on a number of things. Ridge comes in, and isn't any too friendly with her. He makes some unkind remarks to her, and she tells him that he ended up getting what he wanted, Taylor. Remember that. Ridge looks at her, and asks, "Did I?" Ridge tells her, what he and Brooke talked about, when he went to see her. He tells Stephanie that he told Brooke his feelings haven't changed about her. She tells him that might be true, but after you saw her, you still went home to Taylor. Ridge tells her that he is waiting for Thomas and she makes her exit before anymore exchanges are made between the two of them. Thomas enters and after some small talk, Ridge asks Thomas when he intended to tell him about the magazine that he is holding. Ridge holds up a style magazine stating that Spectra had another Forrester working for them. Ridge comments that his grandfather's plans obviously didn't suit Thomas, and Thomas tells his Dad that carrying coffee around wasn't teaching him about the job, so when Spectra offered him the position, he took them up on it. Ridge lets it pass and then starts to question Thomas about his personal life. He asks him about Gaby.
Brooke goes into Eric's office to leave some work. She turns to leave and Stephanie makes a comment to her. Brooke uses all her strength to tell Stephanie that, her Dr. MacClaine would probably like to have her resting in bed, instead of out and running around. Stephanie tells her that she is on the road to recovery and that her heart is fine. She asks Brooke, "How's yours?" Stephanie tells Brooke that having the heart attack was her cure, because it got rid of her. Stephanie pushes the knife in a little further as she tells Brooke that every time Ridge sees her, when he comes to see the children that she can be reminded that Ridge will be going home to Taylor when he leaves. Brooke has taken a stand and looks straight at Stephanie. She tells Brooke that she has a different look in her eyes, not the usual look of defeat, and she comments that it looks more like the "I'm gonna get you look."
Jackie and Brooke talk. Brooke is having a hard time believing that Dr. Mark MacClaine could have a hand in helping Stephanie. Jackie says he has a lot going for him and could gain a lot more with Stephanie's help. She gives Jackie a tape recorder that Jackie intends to use on Mark. Brooke tells her to make sure that she gets something that can't be undone or misinterpreted. Later, as Jackie is prepared for Mark's visit, the doorbell rings. He has brought a bottle of wine, and Jackie suggests that they share a glass of it now. Jackie suggests a special toast to Stephanie Forrester and the man who gave her back her life. Jackie tells Mark that she had an ulterior motive for inviting him there. She is thinking of doing something for the hospital and wants to know whether or not he would chair it. She tells him that he is honest, and good looking. She has something that she wants and Mark says that he knows his answer. Jackie tells him it is about Stephanie Forrester. Mark looks at Jackie questionably.
Nick comes in to see his Father at the house, and finds him talking with Dante, who has just come in from the pool. Nick hands work over to his father to look over and Massimo leaves the room for a short time. Nick asks Dante how his lunch with his fiancée went. Dante tells him that it was a very lovely lunch. Nick tells him that Dante is Forrester's problem now. He and Taylor can go back and continue whatever it was they were doing. Nick goes to leave and Dante tells him to make sure that he says hello to Bridget for him. Nick turns and tells Dante to stay away from Bridget, and Dante replies to Nick to stay away from her mother.
Friday, July 15, 2005
Jackie convinces Mark that she is lonely but really she is looking for Mark to open up about Stephanie. A cryptic Mark reveals there was a deception in the room when Stephanie had her heart attack but Jackie is not clear on what that means. Thomas and Gaby share dinner together, Thomas tells Gaby that they should tell his parents about their marriage. Agent Dunn, an agent for the Bureau of Citizenship and Immigration Services visits Ridge and Taylor and tells them about Thomas being married to Gaby. Taylor and Ridge are shocked. Brooke tells Stephanie not to gloat for long because Brooke will be watching.