B&B Recaps: The week of March 3, 2003 on The Bold and the Beautiful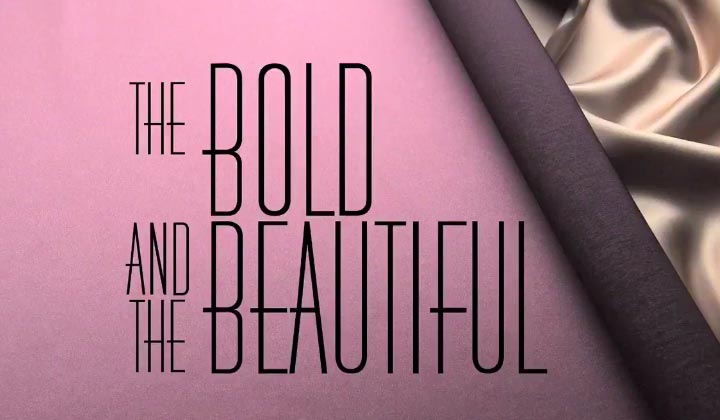 Share this story
Monday, March 3, 2003
Macy explains to Sally that she must have misunderstood what she overheard and that Thorne isn't involved with Tricia. Macy isn't sure what to say to Lorenzozo, but Sally urges her to give him a chance. Brooke asks Bridget what made her decide to stay. She wonders if Bridget had been trying to get away from Deacon. Bridget only reveals that she fell in love with someone she should never have had feelings for, but declines to name names. Brooke suggests that maybe they could wind up with a double wedding. Ridge confronts Stephanie about practically forcing Bridget to leave town just to keep the truth from coming out. Stephanie protests that she was trying to protect him. Ridge accuses Stephanie of keeping a lifetime of memories from him. He cannot believe that she slept with two men at once and then has the nerve to criticize Brooke. Stephanie begs Ridge not to walk out on her. Lorenzozo has decorated the place with Americana and tries to prove to Macy that his home is wherever she is. Macy breaks it to him that their marriage is not legal because she is still married to Thorne. Lorenzozo wants her to divorce Thorne so they can marry all over again.


Tuesday, March 4, 2003
Ridge argued with Stephanie that Eric should be told that he is not his father. When Eric arrived, Ridge bluntly told Eric that Stephanie has been plotting behind everyone's back. Ridge became emotional and told Eric that he is the best father that anyone could have. Eric questioned why Ridge was so emotional. Ridge did not reveal the reason.
Thomas was thrilled when Bridget told him that she decided to stay in LA to be near him and his sisters. Massimo was equally thrilled that Bridget did not go to Copenhagen. Bridget told Massimo that there will be no romantic relationship between her and Ridge.
Brooke and Rick speculated about who the new mystery man is in Bridget's life. Rick encouraged Brooke to not give up on a relationship between her and Ridge.
At the cemetery, Ridge appealed to Taylor to advise him as to who could guide him through this crisis with Eric and Massimo. Just then, someone tapped Ridge on his shoulder.
Wednesday, March 5, 2003
Ridge is surprised to see Brooke, who explains that she felt drawn there for some reason. Bridget arrives unseen and hears Ridge telling Brooke that she showed up just when he asked for a sign. Brooke senses that Ridge is struggling with more than her deception and asks him what has happened. She tells him that when he's ready for her help, she'll be there for him. When Thomas asks about Massimo's ring, Massimo explains that it's been in his family for generations. Thorne and Lorenzozo are having a heated exchange when Macy interrupts them. She reminds Thorne that she needs time to sort things out. Macy assures Lorenzozo that she's grateful to him, but admits that she loves Thorne. Ridge watches as Massimo plays with the children. Massimo gives Ridge the ring and says that someday he will give the remaining matching ring to him for Thomas. Massimo is stunned to find out that Brooke met Ridge at Taylor's grave, not Bridget. Ridge cuts Massimo off, telling him that he may be his father, but he's not going to run his life. Darla is thrilled that Macy and Thorne can be together again, but Macy reveals that it's not that simple. She asks Darla to talk to Thorne for her and get a clearer picture of where his head is.


Thursday, March 6, 2003
In Eric's office, Megan was surprised that Amber was the subject of an adult video. Meanwhile, Amber told Rick that she has been constant trouble for him. Amber felt that she is jinxed-she would understand if Rick wanted nothing more to do with her. Rick assured Amber that he does not blame her for the video. He admitted to Amber that he was jealous by what he saw on the video-that's the reason he has been turning her off. Rick made it clear to Amber that he still loves her and wants to continue their marriage.
Macy turned to Darla for help in determining if Thorne is being honest with her. Macy sent Darla to speak with Thorne. Sally was skeptical of Thorne. She advised Macy to stay away from Thorne. Sally did compliment Macy for giving much thought to a relationship with Thorne this time. Sally told Macy it does not matter who she is with, Thorne or Lorenzozo. Sally indicated that what matters is that she is safe and happy with that person.
At his home, Thorne was surprised to see that Tricia was moving out of his home. Tricia bid Thorne goodbye by planting a romantic kiss on his lips just as Darla arrived. When Tricia left, Darla taunted Thorne about the kiss from Tricia. Thorne insisted that currently he knows what he wants-Macy. Thorne was adamant that his and Macy's feelings for one another are real. Thorne convinced Darla that Macy is the only one for him.
At the Forrester Creation board meeting, Stephanie and Brooke congratulated Amber on the sales for the Ambrosia line. Amber and Rick prepared to tell Eric, Kristen, Stephanie and Brooke about the X-rated video.
COURTESY
BANAVAS

Darla tells Macy, who has been waiting anxiously for her to return from Thorne, that Tricia is no longer in the picture. She assures Macy that Tricia is moving out and that Thorne really loves Macy. Macy is still unsure. Darla tells her she can't give her any guarantees. Thorne calls Macy and tells her he wants to see her. Macy hesitates. Thorne asks her how long she thinks she can fight this.

C.J. stops by to try to find out what the reason was that caused Bridget to cancel her trip to Copenhagen. Bridget manages to evade his questions by telling him that she has a lot of work to do. After he leaves, she flashes back to an earlier conversation with Ridge telling her it is understandable that she might confuse her feelings for him; given everything she had been going through. He reassured her that one day she would find someone she would love. In the midst of her fantasy, there is a knock on her door and it turns out to be Ridge. He stopped by to talk with Bridget about his conflicting thoughts about Brooke. Ridge can't be sure if he can completely let Brooke back in his life. He doesn't like the idea of having Deacon in his life and he's not sure how all of this will affect Bridget. She tells him the decision is entirely up to him because he's the only one who can decide what's best for himself and his children. Bridget is unaware as she is saying good-by to Ridge in the hallway that C.J. is watching them. After Ridge leaves, he tells Bridget that he saw the way she was looking at Ridge and can tell that something is going on between them and he wants to know exactly what it is.

No sooner than the Forresters congratulate Amber on the positive outlook for her line, than Amber confesses to everyone except Rick and Eric (who already knew) about the circulation of the x-rated adult video being circulated by Rudy. Apparently, the tabloids have gotten hold of the story and there is concern that it may affect the Forrester reputation. At first, speculation is that the line will have to be pulled. Amber volunteers to pull herself in order to save the company's reputation and the expense of trying to salvage negative publicity. Amber says she wants to do this because she wants to act responsibly and put the needs of the family first.