B&B Recaps: The week of November 25, 2002 on The Bold and the Beautiful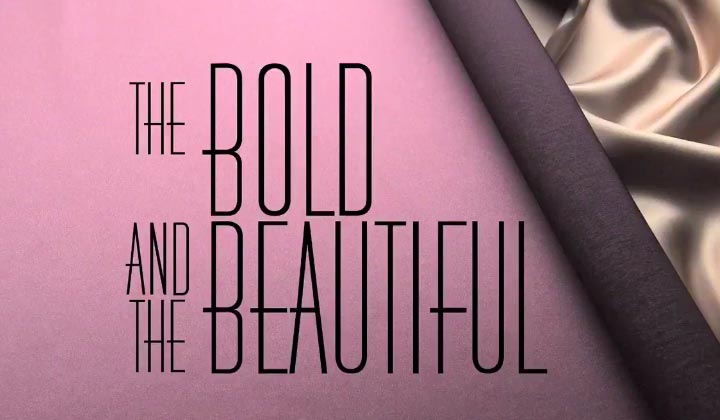 Share this story
Monday, November 25, 2002
Tricia cannot believe that Brooke poured sauce down her shirt. She asks Brooke if that is the mature way Brooke handles all situations. She tells Brooke that she needs to think about her actions and not do things because it feels good. Brooke tells Tricia that maybe she should do something because it feels good. Tricia agrees and literally boots Brooke out the door.
Bridget wants to know what happened to Brooke's picnic lunch, and Brooke admits that Tricia is wearing it. Bridget questions Brooke's suspicion that Tricia is falling in love with Ridge, but Brooke points out that any woman who spends any time with Ridge falls under his spell.
Eric admits to Thorne that his main objective in going to Portofino is to help Ridge through the next few weeks, but he also wants to erase the memory of Telesave from the public's memory. Eric is surprised when he finds out that Tricia is staying at Thorne's place. Thorne insists that she's just a roommate, but Eric senses that Thorne is protecting himself. Thorne expresses his regrets about the way things turned out with Macy.
Ridge is stunned when he comes home to find Tricia wrapped in a towel with her hair wet. Tricia protests, but Ridge insists that she borrow some clothes of Taylor's. Tricia wishes Ridge luck in Portofino, but Ridge asks her not to leave. When Tricia turns around, Ridge sees Taylor instead. After Ridge calls Tricia "Doc", Tricia realizes what's going on and explains that transference is a form of denial. Ridge puts his hand on Tricia's and wishes he could have Taylor there for one more moment.
Tuesday, November 26, 2002
At Forrester Creations, Brooke told Thorne that she believes that Tricia is falling in love with Ridge. Brooke felt primarily for this reason that Tricia should not be Ridge's grief counselor. Thorne felt Brooke's reasoning was invalid.
Ridge again imagined that Tricia was Taylor. Ridge revealed to Tricia that he questions whether he is losing his mind? Tricia advised that these episodes are making it clear to Ridge just how much he misses Taylor and how deep a pain he really is in. Ridge continued to be resistant to Tricia's advice.
At the Insomnia Café, Mark was surprised to observe that Sally and Clarke are such good friends. Sally and Clarke marveled over Ridge's new designs for the Portofino showing. Sally noticed that Clarke's personality has become much more pleasing.
When Tricia returned to Thorne's house for the evening, she shared a glass of wine with him. She bluntly told Thorne that a man's sense of humor does not impress her-a man's butt does! Later, Tricia returned from her bedroom wearing a silky, and very skimpy nightgown.
Ridge invited Brooke to his house. He wanted Brooke to explain in person what happened between her and Tricia. Brooke arrived and admitted she had been a bad girl. Brooke teased Ridge. She playfully asked Ridge if he would like to spank her?
Wednesday, November 27, 2002
Tricia and Thorne sit on Thorne's patio watching the stars and listening to the waves. Thorne gives Tricia a shoulder rub to take her mind off of Ridge. Thorne tells Tricia he wants to talk about something other than Brooke and Ridge, or suggests they don't have to talk at all. Tricia asks him what he wants to do and Thorne suggests stargazing and enjoying the sound of the waves. Tricia tells Thorne that she didn't think he would be the type to hit on her.
At the Insomnia, Sally looks forward to Eric and Ridge's competition. She feels it will put Spectra on top of the international fashion scene. Clarke tells Sally he doesn't need to go to Portafino for the contest because Ridge seems to have it all under control. Sally tells Clarke that she needs him there. Besides Darla, Clarke is the only one left from the old gang that is still around, now that Macy and Sal are both gone. Clarke agrees to come along.
At Ridge's house, Brooke tells Ridge that she poured marinara sauce on Tricia because Tricia had overstepped her boundaries. Brooke insists that no one will come between them. Ridge feels that Brooke shouldn't have lashed out at Tricia, but Brooke tells him that Tricia doesn't know her, and she doesn't know what Brooke and Ridge mean to each other. Brooke has a flashback as she remembers some of their special moments together. Ridge agrees that a lot has happened in all the years since they first met. Brooke reminds Ridge that she's here for him because she loves him, but not in the way that Stephanie thinks. Ridge says that he understands.
At the bar, Megan tells a drunken Deacon that she won't let him hurt Brooke. Deacon tells her that he gave up everything for Brooke and look where it got him. Megan warns him to stay away from Hope. Deacon is sure that everything that happened between him and Brooke meant nothing to Brooke. When he left, Brooke looked at him like a piece of trash, happy to be rid of him. Megan tells Deacon that the family has been through a lot lately, especially with Taylor's death. Deacon was surprised to hear of Taylor's death, then decides that Brooke must be going after Ridge now. Deacon realizes that one word from him will destroy Brooke's world.
Thursday, November 28, 2002
Due to the Thanksgiving holiday, The Bold and the Beautiful did not air today. Programming will resume on Monday, December 2nd where Wednesday's show concluded.

On behalf of everyone at Soap Opera Central, I'd like to thank you for your continued loyalty in visiting the Soap Central over this past year. There's been a lot of work put into the site -- and still more going into it every day to make this the best soap opera web site on the net.

Dan J Kroll
Owner/Founder, Soap Opera Central


Friday, November 29, 2002
Due to the extended Thanksgiving holiday, The Bold and the Beautiful did not air today. Programming will resume on Monday, December 2nd where Wednesday's show concluded.

On behalf of everyone at Soap Opera Central, I'd like to thank you for your continued loyalty in visiting the Soap Central over this past year. There's been a lot of work put into the site -- and still more going into it every day to make this the best soap opera web site on the net.

Dan J Kroll
Owner/Founder, Soap Opera Central